Challenging Genetically Engineered Alfalfa
Monsanto wants to unleash a strain of genetically modified alfalfa that can withstand the toxic herbicide called glyphosate. The USDA approved the chemical giant's plans, and Earthjustice sued to protect farmers and dairies, natural strains of alfalfa and wildlife from this toxic threat.
On behalf of a diverse coalition of conventional and organic farmers, dairies and agricultural associations, and environmental and consumer groups, Earthjustice sued the Department of Agriculture in 2011 to challenge its decision to deregulate Monsanto's genetically engineered strain of alfalfa.
To most plants, as well as many fish and amphibians, the herbicide glyphosate is severely toxic—but one strain of alfalfa is different, thanks to Monsanto's gene tinkering. The chemical giant engineered alfalfa that is genetically resistant to glyphosate, and the U.S. Department of Agriculture approved it, paving the way for increased use of a toxic herbicide and contamination of natural alfalfa.
The government's decision will likely also result in additional weeds developing resistance to glyphosate, use of more toxic herbicides to kill such weeds, and contamination of organic and conventional alfalfa crops, with associated socioeconomic impacts and loss of farmer and consumer choice.
In 2012, Earthjustice lost the alfalfa case in the district court, a decision that was affirmed by a higher court in 2013. Earthjustice is developing alternative legal strategies to address the environmental and health issues presented by genetically modified products. Now that the industry has developed new varieties of engineered crops designed to resist other toxic herbicides like 2,4-D, Earthjustice is preparing to challenge the government's anticipated approval in 2014.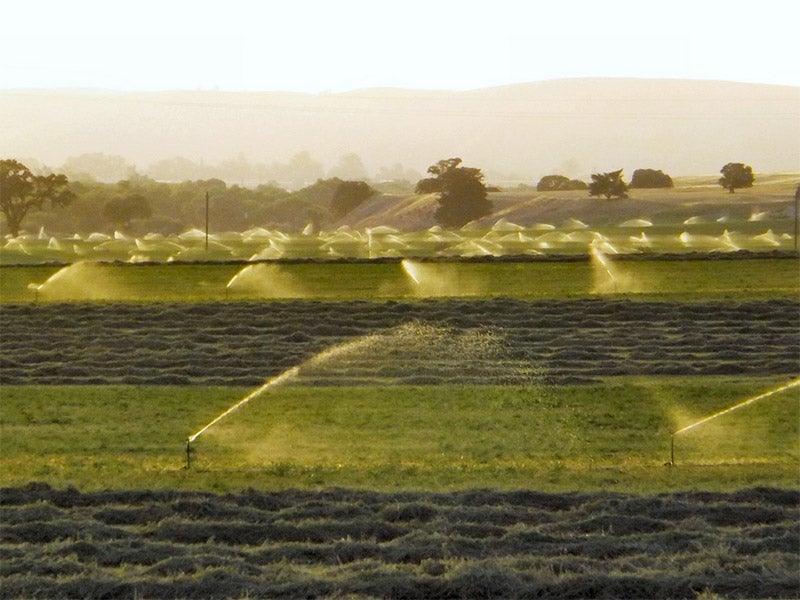 Case page created on June 3, 2011.