Preventing Another Oil Spill Disaster In The Gulf Of Mexico
While fallout continues from BP's catastrophic oil spill in the Gulf of Mexico, the federal government is prepared to let another oil giant into deepwaters with an inadequate safety plan. Earthjustice is suing to stop the dangerous drilling from going forward.
Regional Office / Program
The BP oil spill in the Gulf of Mexico was one of the worst environmental disasters in history—and the impacts are still being felt. One could plausibly expect that in the wake of such a catastrophe, the government would do a painstaking job of ensuring that future oil activities in the region are done safely. Unfortunately, it isn't so.
The Bureau of Ocean Energy Management, Regulation and Enforcement (BOEMRE) approved a deeply flawed plan from Shell Oil to drill in the same exact deepwaters as BP, where high water pressures are a major blowout risk. Industry documents put the odds of a spill at 1-in-43, far higher than the 1-in-4000 calculation upon which the government's approval was based. Additionally, Shell plans to use the same technology that failed at BP's Deepwater Horizon drilling site—the only difference is that a spill at the Shell site could yield a spill six times greater than the BP disaster.
On behalf of community organizations that are still working to clean up the Gulf after the DP disaster, Earthjustice sued the government to stop this dangerous project from moving forward.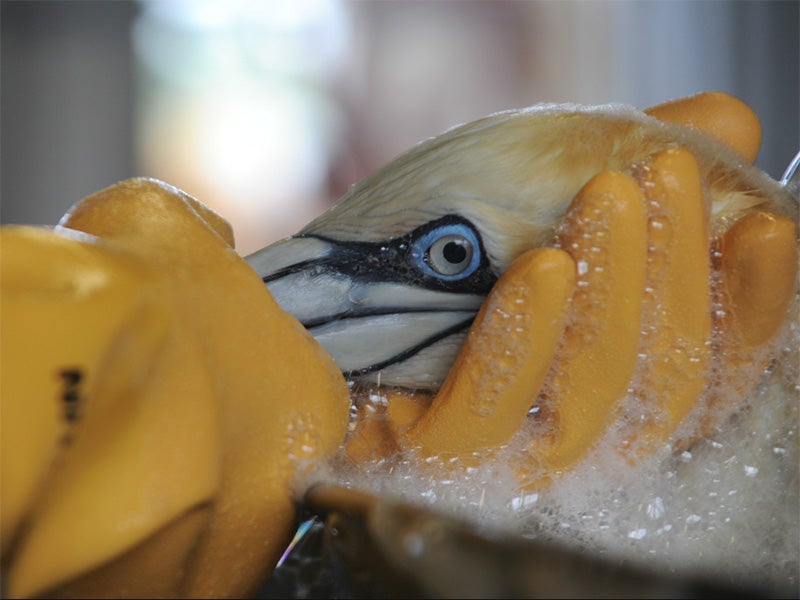 Case page created on June 14, 2011.