The methanol refineries would have a devastating impact on the climate, lock us into future fossil fuel use, and harm our health now.
Regional Office / Program
Northwest Innovation Works sought to build methanol refineries at Kalama, Washington, and Port Westward, Oregon, to take advantage of the region's cheap fracked gas (methane), electricity, and water.
The refineries would convert stunning volumes of fracked gas into methanol for export to China, to make plastics or fuel automobiles.
Each methanol refinery could consume 270 million cubic feet of fracked gas per day, more than all other industries in Washington combined. Methane, collected by fracking, is a potent greenhouse gas.
New studies show that fracking for methane gas is a major threat to our climate because methane escapes into the atmosphere from gas wells and pipelines.
In 2021, the Washington Department of Ecology denied permits for the massive fracked gas-to-methanol refinery, after deciding it would have a significant negative impact on the climate, Washington's shorelines, and the public interest.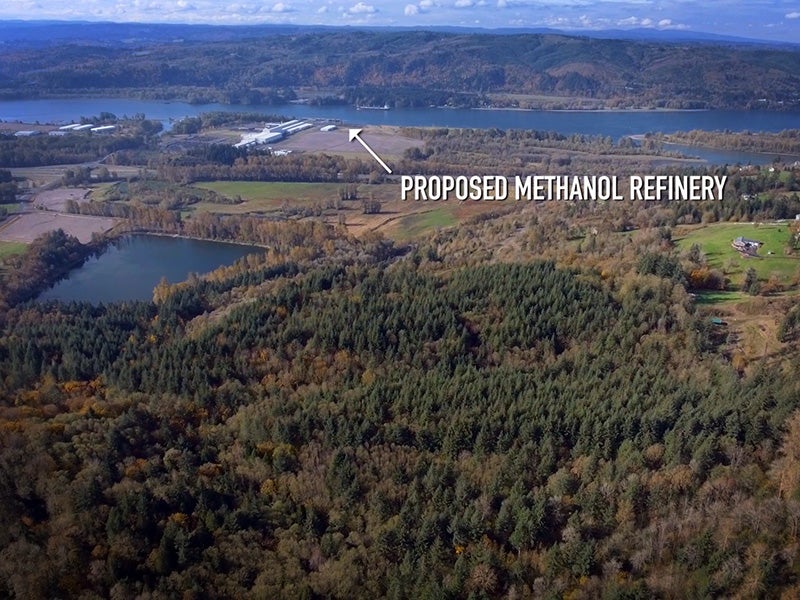 Case page created on April 20, 2021.