Saving the Sierra Nevada's Yellow-Legged Frog
Earthjustice litigation led to federal protections for a severely endangered frog in California's Sierra Nevada mountains.
Regional Office / Program
California's high Sierra mountains certainly appear wild and pristine, but a closer look reveals dramatic shifts due to human encroachment and resulting impacts on the region's watersheds.
The yellow-legged frog is one such harbinger of change. The mountain yellow-legged frog was historically the most abundant frog in the Sierra Nevada, distributed widely in high elevation lakes and streams from Plumas to Tulare Counties. But some surveys have found that the species has disappeared from 70 to 90 percent of its former habitat.
Earthjustice sued the U.S. Fish and Wildlife Service to force the agency to pay attention to this precipitous decline. Fortunately, the agency found that the yellow-legged frog indeed warrants protections as an endangered species. Unfortunately, the agency said it was too busy with other projects to act on its own findings.
Earthjustice again sued and a federal appeals court ordered the government to establish protections. In 2013, federal Endangered Species Act safeguards were issued, and the mountain yellow-legged frog is now a protected species.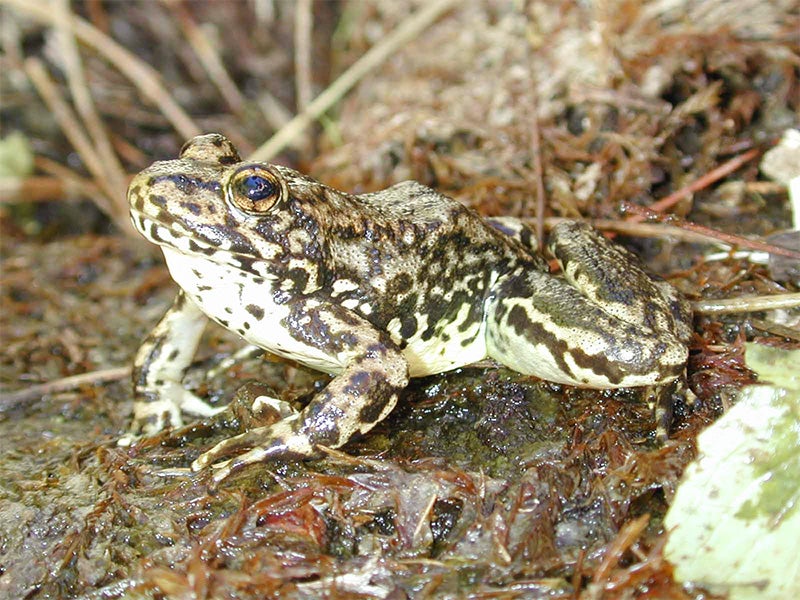 Case page created on August 8, 2003.