Pesticide Protection for Farmworkers
Pesticide exposure can pose serious short- and long-term health risks to children and adults. Children are particularly vulnerable to the dangerous effects of pesticide exposure — children's bodies are still developing; they consume more water and food; and they breathe more air, pound for pound, than adults.
Every year, approximately 20,000 agricultural workers, according to the Centers for Disease Control and Prevention — or as many as 300,000, according to the U.S. Government Accountability Office — suffer pesticide poisoning.
The immediate aftermath of acute pesticide poisoning can result in rashes, vomiting, and even death. In the long-term, pesticide exposure has been associated with increased risk of cancers, infertility, neurological disorders, and respiratory conditions.
Earthjustice is proud to have worked alongside worker advocate and justice organizations for years to strengthen and defend two key federal safeguards — the Agricultural Worker Protection Standard and Certified Pesticide Applicator Rule.
In a series of court actions, Earthjustice has fought alongside our clients and partners for stronger protections and to ban the most dangerous pesticides still in use in agriculture today.
Earthjustice fights for a healthy, safe, and fair food system that safeguards the health and economic needs of farmworkers, farmers, rural communities and consumers. Shifting away from reliance on hazardous pesticides is a key step toward this goal. For as long as harmful pesticides are in use, we will work for stronger environmental health regulations for all people.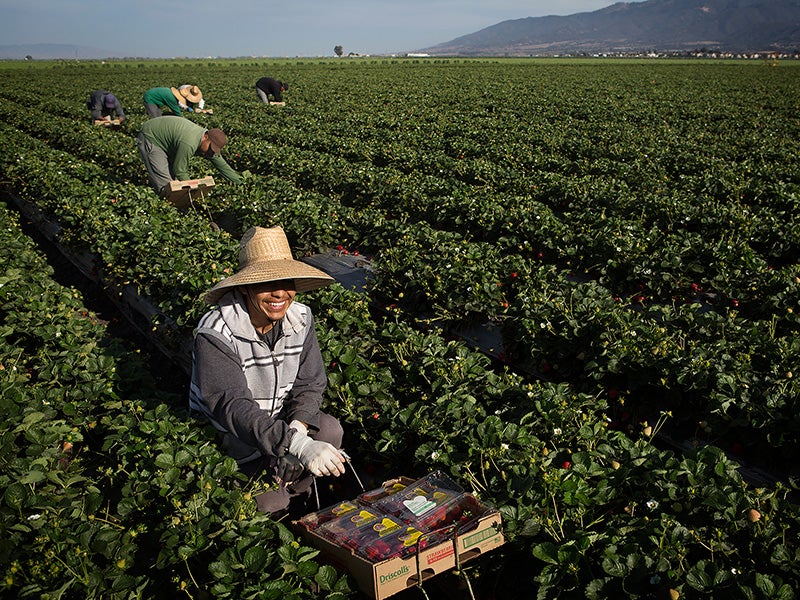 Case page created on April 26, 2021.