Preventing Imperiled Sea Turtles from Drowning in Fishing Nets
There are only seven species of sea turtles in the world, and all sea turtles found in U.S. waters are protected by the Endangered Species Act. The exemption is expected to cause the greatest harm to Kemp's ridley sea turtles — the most critically endangered sea turtle — which swim throughout the Gulf and gather en masse to nest in Mexico and the Texas coast each year.
Regional Office / Program
Conservation groups filed a lawsuit to prevent sea turtles from drowning when they get caught in shrimp trawl nets in the Gulf of Mexico and southeast Atlantic. The lawsuit was filed in the U.S. District Court for the District of Columbia.
The suit challenges a Trump administration rule on key protective gear called turtle excluder devices (TEDs) on shrimp boats. Turtle excluder devices have been required — and successfully used — on many fishing vessels for decades to help sea turtles escape when they get swept into shrimp trawler nets.
In 2019, the Trump administration exempted a significant number of shrimp trawlers in the Gulf of Mexico and South Atlantic from the requirement to use turtle excluder devices. The federal rule exempts vessels that are smaller than 40 feet — as well as those that use certain gear types — from using turtle excluder devices.
In the legal filing, the groups ask the court to reverse the Trump administration decision. The new rule ignored the best available science and backtracked on a much stronger proposed rule from the Obama administration. The Trump administration's rule could more than double the number of sea turtles killed each year. The Fisheries Service estimates the exemption will lead to an estimated 1,300 preventable sea turtle deaths each year.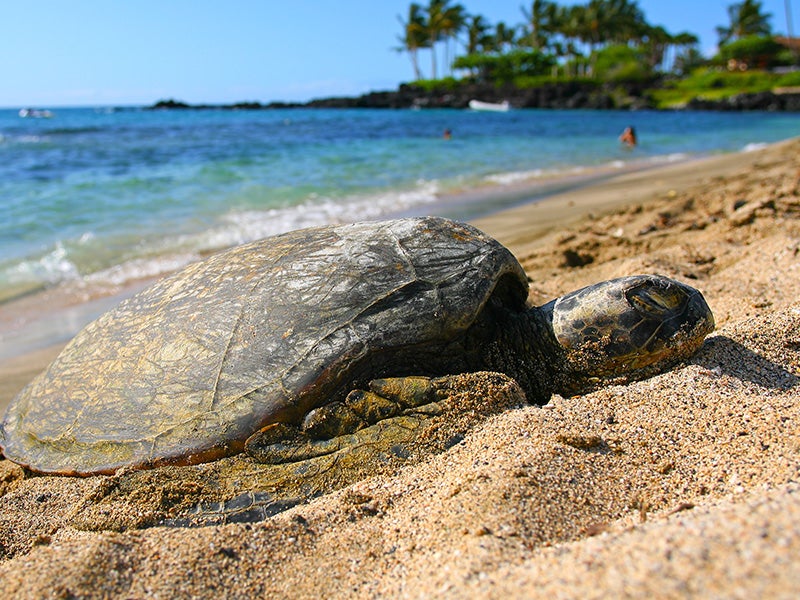 Case page created on April 14, 2021.