Challenging Unsustainable Water Use in the San Pedro River
Arizona's "River of Life," the San Pedro River is a surviving remnant of a once extensive network of desert riparian corridors that traversed the Southwest. The last major free-flowing river in the desert Southwest, the San Pedro is a sanctuary for millions of migratory birds and home to multiple endangered species including the jaguar and southwestern willow flycatcher.
<!–
Earthjustice represented the Center for Biological Diversity and the Maricopa Audubon Society in challenging the lawfulness of a U.S. Fish and Wildlife Service biological opinion, which concluded that continued groundwater pumping by the Army for Fort Huachuca, a U.S. Army base near Sierra Vista, Arizona, will not unduly impact the San Pedro River. The lawsuit argued that the existing biological opinion unlawfully failed to protect two endangered species that depend on the river — the Huachuca water umbel (a plant) and the Southwestern willow flycatcher — as required by the Endangered Species Act. In May 2011, Earthjustice won this case in the District of Arizona. We sued again in 2014 to force the Army/FWS to produce a new biological opinion, which was released on March 31, 2014 Our next step is to make sure this new one complies with the Endangered Species Act.
–>
Recognized as a world heritage natural area by the United Nations World Heritage program, the San Pedro River supports 400 species of birds (nearly half of the U.S. total), 100 species of butterflies, 83 species of mammals and 47 species of amphibians and reptiles.
The San Pedro is the Southwest's last surviving undammed desert river, threatened by local groundwater pumping that intercepts water that would ordinarily move from the aquifer seeping through the riverbanks to provide surface flow to the river.
Reduction of the river's flows have already adversely affected the riparian and wetland vegetation surrounding the river, as well as species dependent on riparian habitat.
For years, Earthjustice and our clients have engaged in a series of legal actions to defend the San Pedro River and its riparian vegetation and springs from irresponsible, unsustainable groundwater pumping.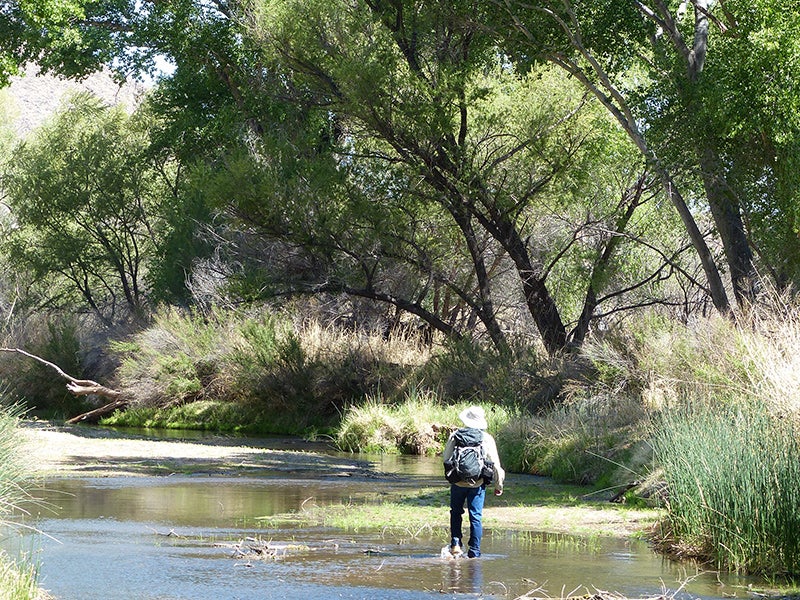 Case page created on April 23, 2021.