Protecting Water from Industrial Ag Overuse
Earthjustice represented dryland wheat farmers in a case that went all the way to the Supreme Court challenging a plan to allow cattle ranchers to pump vast amounts of water from wells to water their cattle.
Regional Office / Program
On June 30, 2009, Earthjustice filed suit in state court in Washington, on behalf of third and fourth generation farmers against a huge industrial cattle feedlot. The Five Corners Family Farmers are a group of dryland wheat farmers whose families have been living and farming in the area since the early 1900s. Franklin County, Washington is one of the driest counties in the state and the Family Farmers group uses conservative farming practices in order to produce wheat without irrigation. The new industrial feedlot, Easterday Ranches, Incorporated, would pump over a million gallons of groundwater total per day from an area otherwise closed to new groundwater withdrawals due to decreasing aquifer levels. The Family Farmers worried that their wells, the source of all their water for drinking and household uses, would be threatened by this huge new, unregulated, industrial use.
Washington State's groundwater laws require a permit for groundwater use to protect people like the Family Farmers who already have wells and to protect streams and salmon habitat that are connected to or replenished by groundwater. For 60 years, the state allowed only a limited exception to the permit requirement for certain rural homestead uses. In 2005, the Attorney General, in response to an inquiry from rural state legislators, issued an opinion that feedlots could use unlimited amounts of groundwater for watering their stock with no permitting required. The state abruptly reversed its long-standing position and now claims it is unable to regulate groundwater used by feedlot operations like Easterday's for "stockwatering" no matter how large or industrialized the use is. The state will now allow the Easterday Ranches, Incorporated operation to pump up to 600,000 of its total 1,000,000 gallons a day in one of the driest counties of the state, without regulation and without protection for neighboring wells and springs. That is more than 1,000 times the amount of water an average eastern Washington household uses.
Earthjustice asked the Franklin County Superior Court to strike down the Attorney General's interpretation of the groundwater requirements and to impose regulation on how much water can be used for livestock, including permitting requirements for large industrial feedlot operations.
This case was resolved at the Washington Supreme Court on December 22, 2011, against the interest of the family farmers Earthjustice was representing.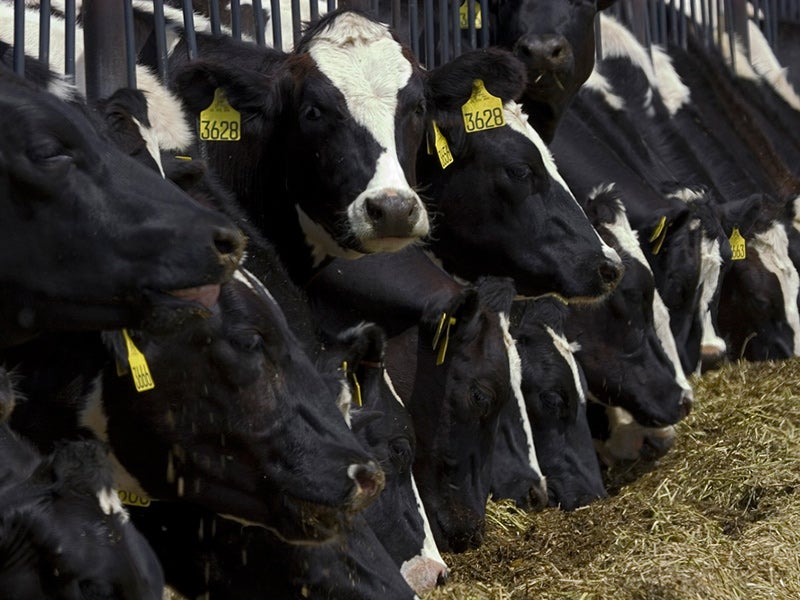 Case page created on July 8, 2009.