Stopping A Massive Mountaintop Removal Coal Mine
Mountaintop removal mining is an atrocity that threatens water, wildlife and people. Earthjustice is in court defending EPA's veto of a permit for one of the largest proposed mountaintop removal sites in history, the Spruce No. 1 mine.
Regional Office / Program
The Mingo Logan coal company's Spruce No. 1 mine—one of the largest mountaintop removal mines ever proposed—would bury over six miles of pristine mountain streams in rubble and destroy thousands of acres of forest. Appalachian ally groups fought back against the mine from the beginning, and for more than a decade succeeded in stalling its approval.
Then, in January 2011, the EPA made history when it vetoed the Spruce mine—the first ever veto of a proposed mine—on the grounds that it would severely harm natural resources in an area where local, low-income communities are already overburdened by mining and its pollution. Industry challenged the veto. Earthjustice, with and on behalf of Appalachian groups, filed a friend-of-the-court (amicus curiae) brief to defend the EPA's historic action.
In March of 2012, the U.S. District Court overturned the EPA's veto, clearing the way for Mingo Logan and its destructive Spruce No. 1 Mine. EPA appealed the court's decision, and in April 2013, the U.S. Court of Appeals for the D.C. Circuit upheld the agency's legal authority to veto the mine. Mingo Logan asked for a reconsideration of the ruling but was denied in July 2013. It has filed a petition to the U.S. Supreme Court asking it to rule on EPA's legal authority. While that petition awaits action, the rest of Mingo Logan's claims, including that EPA lacked sufficient evidence of harm, will remain on hold. Earthjustice and Appalachian Mountain Advocates continue to work on behalf of numerous regional and national groups in support of EPA's veto as the rest of this case proceeds.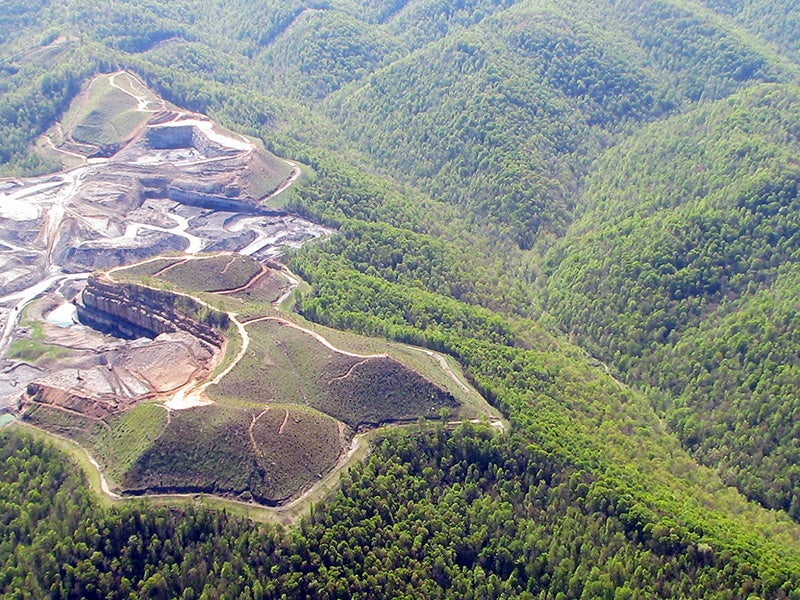 Case page created on August 12, 2014.