How President Biden can align the federal fossil fuel program to deliver on climate and put people over profits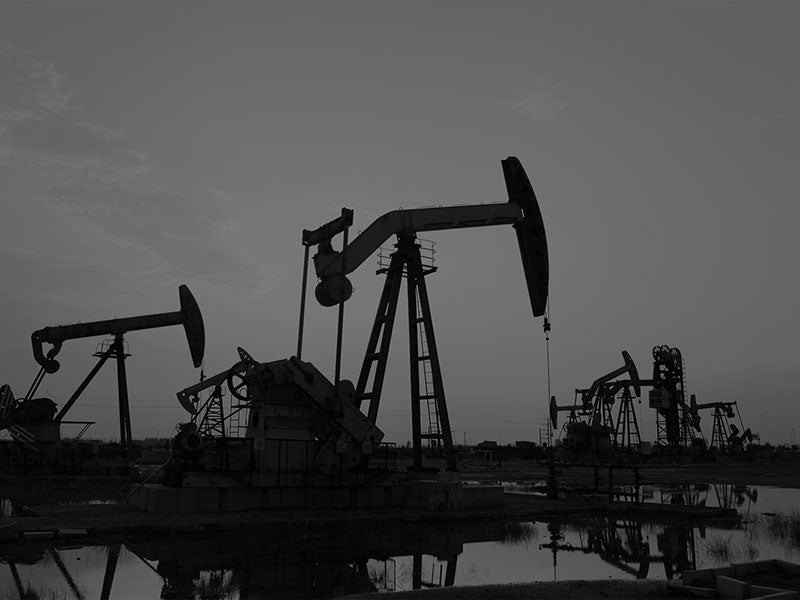 Co-authored by Earthjustice and Evergreen Action
President Biden campaigned and won on the most ambitious climate agenda in our nation's history. He committed to banning new oil and gas leasing on America's public lands and waters, and pledged to take action against fossil fuel companies that disproportionately harm communities of color and low-income communities. Upon taking office, he rejoined the Paris Agreement and announced a historic target to slash U.S. greenhouse gas pollution (or "climate pollution") in half by 2030 and to achieve net-zero carbon emissions by 2050.
But over a year into President Biden's first term, the U.S. federal fossil fuel program remains inconsistent with his stated national climate pollution target and the goals of the Paris Agreement.
What is the U.S. Federal Fossil Fuel Program? Allows private industry to lease tracts of public lands and waters from which they extract fossil fuels.
If the federal fossil fuel program continues on its current trajectory, it will be impossible for the Biden administration to meet its climate obligations. After all, the science is resoundingly clear: no new fossil fuel infrastructure can be developed anywhere globally, if we hope to stand a chance of limiting global warming to 1.5°C.
Beyond exacerbating the climate crisis, the U.S. federal fossil fuel leasing program is irreconcilable with the President's environmental justice commitments. The impacts of the federal fossil fuel leasing program have all too often overburdened Black, Indigenous, and other communities of color living directly adjacent to the sites of extraction and upstream processing facilities. This environmental injustice must be rectified.
This paper, co-authored by Earthjustice and Evergreen Action, lays out a policy roadmap for how the Biden administration can align its federal fossil fuel development decisions with the President's climate and environmental justice commitments.
The paper is guided by the understanding that the Biden administration must phase out federal production of the primary source of greenhouse gas pollution: fossil fuels.
As part of these efforts, the Biden administration must take action to realize three crucial outcomes:
Swiftly and legally phase out new federal fossil fuel leasing on public lands and waters, including oil, gas, and coal.
Limit federal fossil fuel production from existing leases to align with the goals of the Paris Agreement and President Biden's climate and environmental justice commitments.
Lead a just transition away from a fossil-fueled economy for communities historically and currently impacted by federal fossil fuel leasing, while investing in a just and inclusive clean energy future.
This paper provides an overview of the legal authority and policy tools the Biden administration has to achieve these three necessary outcomes.
Specifically, our recommendations focus on opportunities opportunities to drastically overhaul federal fossil fuel development based on the President's executive authority, as well as the statutory authorities of the U.S. Department of the Interior (DOI) and two of DOI's internal sub agencies, the Bureau of Land Management (BLM) and the Bureau of Ocean Energy Management (BOEM).
The recommendations outlined in this paper focus on short-term policy actions that should be initiated quickly and completed within the remainder of President Biden's first term in office. While the authors acknowledge the vital importance of broader, longer term strategies, they are outside the scope of this paper.
Key Policy Recommendations
Federal Offshore Drilling: BOEM should end new offshore oil and gas leasing in federal waters by providing for no new lease sales in the upcoming Five-Year Outer Continental Shelf Leasing Plan. The Biden administration should overhaul its review of development activities for existing offshore leases and adopt comprehensive regulations to curb methane emissions.
Federal Onshore Drilling: The Biden administration should, as a step to ending new onshore leasing, reject new lease sales that do not align with the President's climate commitments; withdraw large amounts of federal lands from the new leasing process; cancel the existing leases issued in the Arctic Refuge; and deny the permit for the Willow Project in the Western Arctic. DOI should also limit the rate of onshore oil and gas production from existing leases to align with climate commitments; prohibit routine venting and flaring of methane gas; and select the "no-action" alternative for massive carbon polluting projects that are proposed to occur.
Federal Coal Mining: The Biden administration should reissue a full coal leasing moratorium, without exceptions, that immediately halts new leasing. The administration should also increase royalty rates in 10-year renewals of existing leases to account for their climate and other environmental costs, and ensure companies pay for the true cost of mining operations and reclamation.
Lead a Just Transition: To realize a just transition away from a fossil-fueled economy for communities impacted by federal fossil fuel leasing, the Biden administration should increase public engagement and honor environmental justice by establishing a Community Council to elevate the concerns of Indigenous and frontline communities; establish a Labor and Just Transition Working Group within the White House Environmental Justice Council to examine the reality and impacts of lost revenue from decreased fossil fuel production and provide concrete recommendations on how to replace that financial support for communities; work to identify federal resources that can help decouple state budgets from fossil fuel royalties; and deploy responsibly-sited clean energy on public lands and waters. (This paper draws attention to Climate Justice Alliance's and Just Transition Alliance's definitions of a just transition.)
Moving beyond fossil fuels would jumpstart America's lagging efforts to meet its domestic and international climate commitments.
Reducing our reliance on fossil fuels — and investing in domestic clean energy — also makes us more energy secure. Decreasing demand for oil and gas will help erode the financial support for petro-dictators like Vladimir Putin, whose unprovoked war on Ukraine, funded by fossil fuel revenues, has caused a grave humanitarian crisis. Succumbing to ill-advised calls to "drill, baby, drill" in response to high gas prices would only perpetuate the global reliance on fossil fuels that funds Putin's aggression and leave U.S. consumers vulnerable to the price spikes inherent to fossil fuels, regardless of where they originate.
Put plainly and simply, increasing federal drilling at home will not lower prices at the pump in the near or mid term. Oil and gas prices are largely dictated by the global market, because they are commodities bought and sold on an international market, subject to price swings and energy insecurity caused by geopolitical events. This is why transitioning to clean energy is essential to provide Americans with better energy security and more stable energy costs.
2022 must be a year of transformative climate and environmental justice action.
Throughout the remainder of this year and his presidential term, the Biden administration must do everything in its power to phase outnew fossil fuel development on America's public lands and offshore waters. At the same time, the Biden administration has clear authority to enact sweeping executive action to limit existing onshore and offshore federal oil and gas production. The opportunities are clear. Now, it's up to President Biden to make choices that deliver on his climate and environmental justice promises.
The Paper
Climate Limits Mean Phasing Down Fossil Fuel Production
The U.S. Federal Fossil Fuel Program Is Currently Incompatible with Biden's Climate Commitments
The Societal Cost of Federal Fossil Fuel Leasing
Section 2: Policy Recommendations
Executive Action

Federal Offshore Oil and Gas Production
Federal Onshore Oil and Gas Production
Federal Coal Mining

Leading a Just Transition
Legislative Action