Jun. 22, 2020
Five Watersheds in Jeopardy
From the Dirty Water Rule
The Trump administration's Dirty Water Rule cuts millions of streams and wetlands out of safeguards guaranteed by the Clean Water Act. For excluded waterways, few protections will stop the dumping of toxic pollution.
Everyone is downstream from someone. Waters losing protection will not only devastate specific waterways within a watershed, but also waterways that connect downstream and the people who rely on them.
Learn about five different watersheds at risk:

Arizona
Upper San Pedro Watershed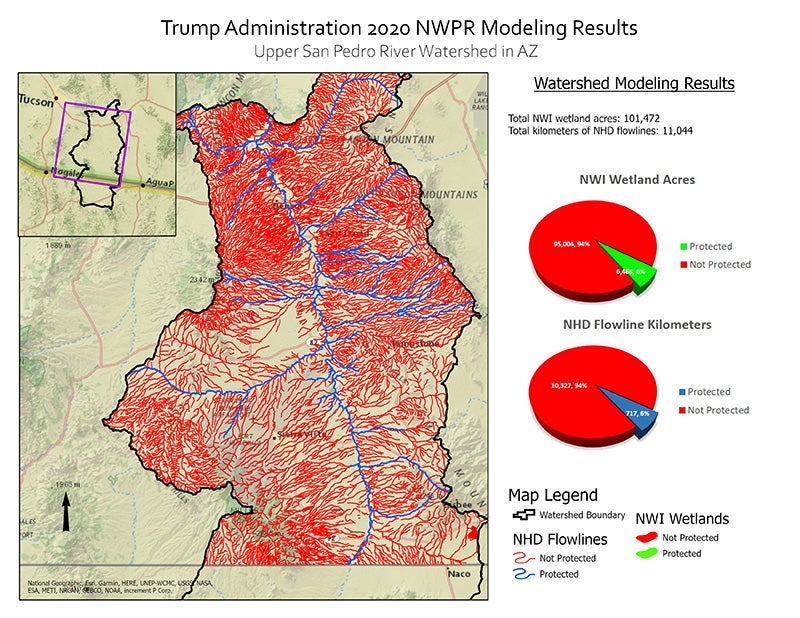 South Dakota / North Dakota
Upper James River Watershed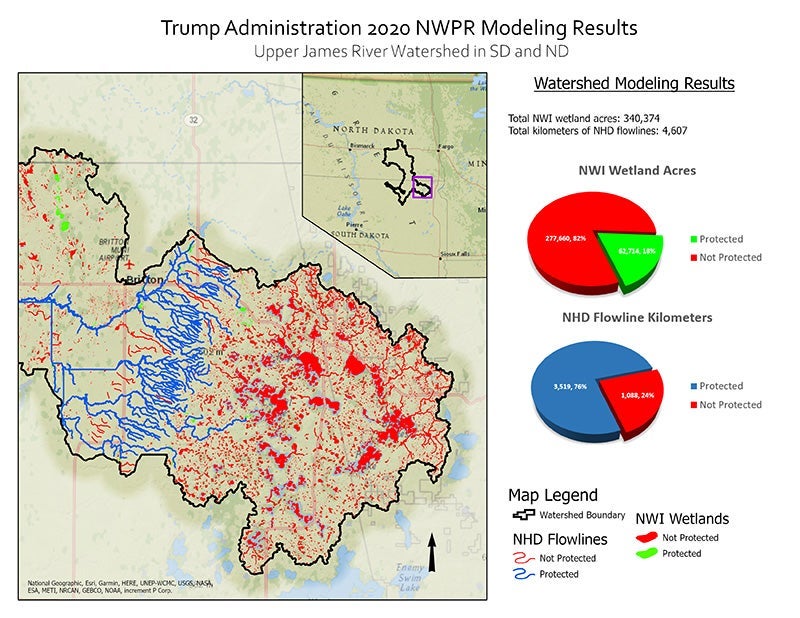 Oregon
Upper Deschutes River Watershed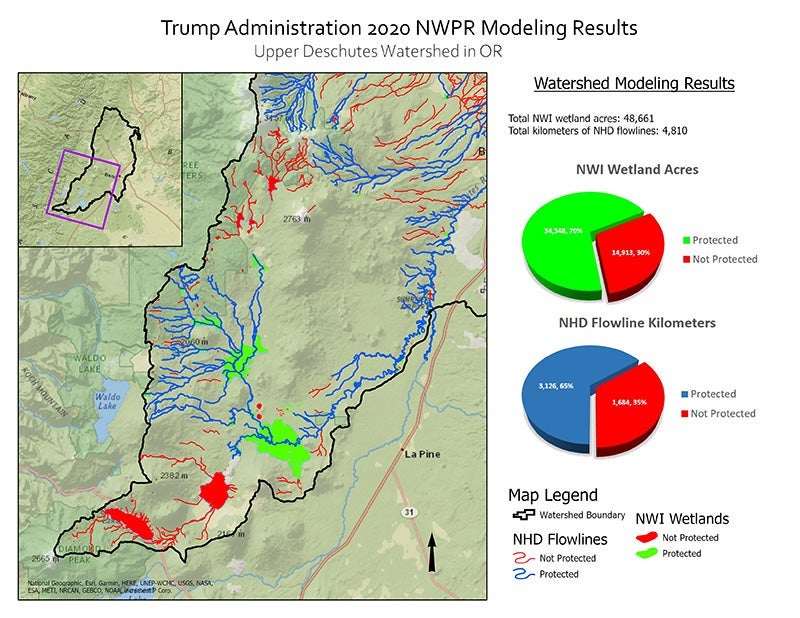 Colorado
South Platte Headwaters Watershed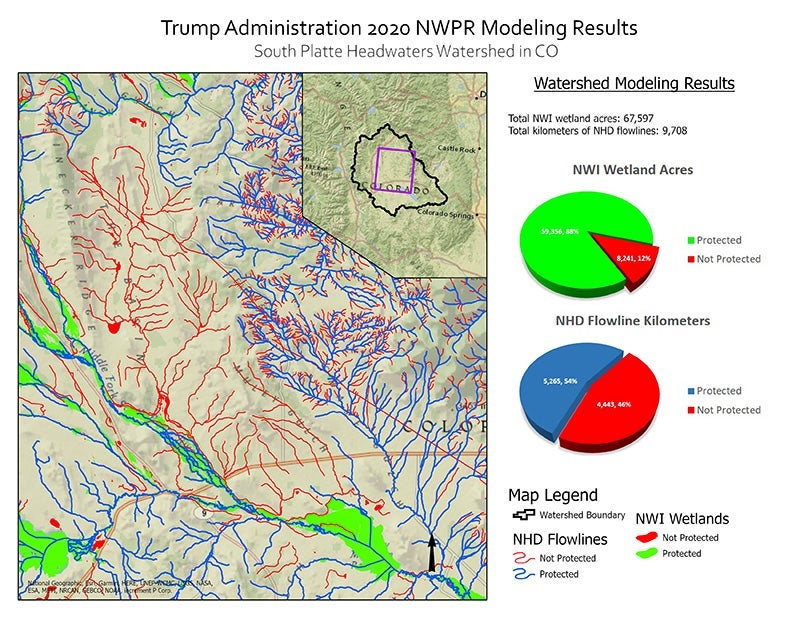 New Mexico
Chavez Creek Watershed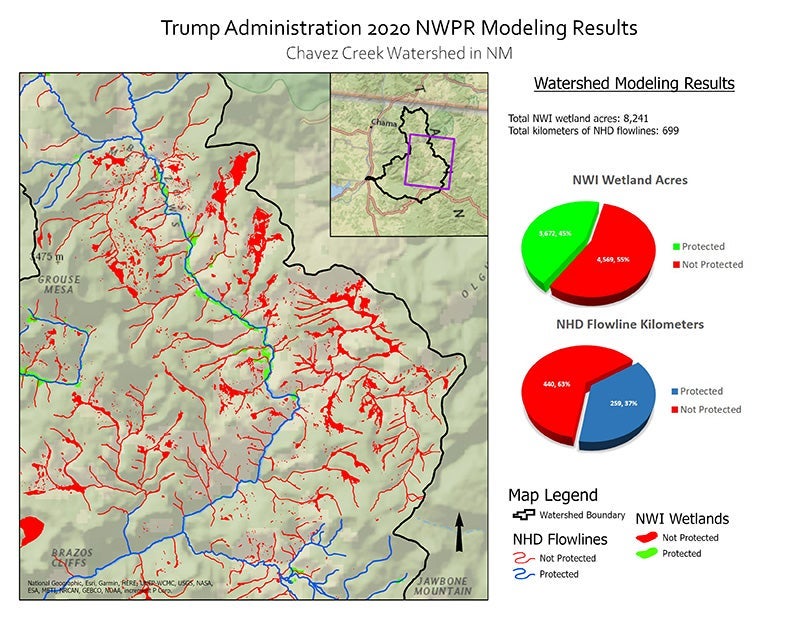 The Trump administration's "Navigable Waters Protection Rule" officially went into effect on Jun. 22, 2020. Earthjustice filed legal challenges on behalf of Tribes, and labor and environmental advocates.
Our Clients Pascua Yaqui Tribe of Arizona, Quinault Indian Nation of Washington State, Fond du Lac Band of Lake Superior Chippewa of Minnesota, Menominee Indian Tribe of Wisconsin, Tohono O'odham Tribe of Arizona, Mi Familia Vota, Puget Soundkeeper Alliance, Idaho Conservation League, Sierra Club
The Environmental Protection Agency's own science advisors have said the Trump administration's rule threatens to weaken protection of the nation's waters by disregarding the established connectivity of groundwaters.
"Earthjustice, our clients, and partners will continue to fight for the full protection of all our nation's waters," explained Earthjustice attorney Janette Brimmer.