Badger-Two Medicine Declared Too Sacred to Drill
Victory:
Earthjustice statement on the Department of Interior's decision to cancel an illegal Solenex lease for oil and gas development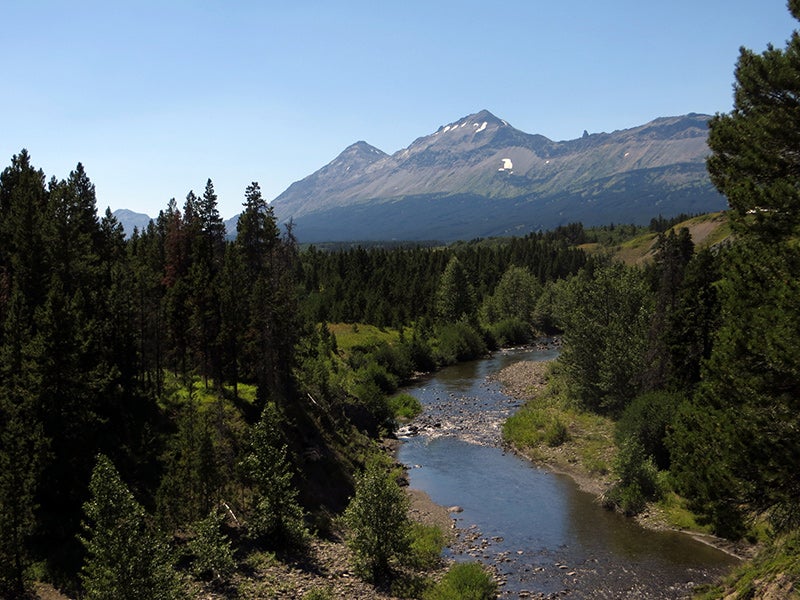 Photo provided by Gene Sentz
Bozeman, MT —
Today, the U.S. Department of the Interior cancelled the illegal Solenex LLC oil and gas lease in the Badger-Two Medicine roadless area. This decision echoes the call by many that the Badger-Two Medicine region—a vital wildland link connecting the Bob Marshall Wilderness with Glacier National Park, and an indispensable stronghold of Blackfeet culture—should not be industrialized by roads, bridges and drill rigs.
Cancelling the lease protects the wild and remote nature of the Badger-Two Medicine region, which borders Glacier National Park and the Blackfeet Reservation.  The region comprises 130,000 acres and is home to grizzly bears, lynx, wolves, elk and mountain goats.
Earthjustice represents Blackfeet Headwaters Alliance, Glacier-Two Medicine Alliance, Montana Wilderness Association, National Parks Conservation Association and The Wilderness Society who sought to intervene in the Solenex case in the D.C. District Court.  
The following is a statement from Aurora Janke, Associate Attorney at Earthjustice: 
"We fully support this decision to cancel Solenex's illegal lease as the proper course of action under the law. The Department of Interior has vindicated the rights of the Blackfeet people, who have vigorously fought for decades to protect the sacred land of the Badger-Two Medicine region against illegally issued leases," said Earthjustice attorney Aurora Janke.
"Although this announcement lessens the threat to the Badger-Two Medicine region, it does not eliminate it. More attempts to exploit this sacred area remain. The battle to defend the Badger-Two Medicine region is far from over."
Learn more about this case in our photo essay.
Contacts
Aurora Janke, Earthjustice Associate Attorney, (406) 586-9699