Earthjustice Echoes Standing Rock Sioux Tribe's Leader, Applauds President Obama
Asks President Obama to deliver on his promise "to accommodate sacred lands of Native Americans"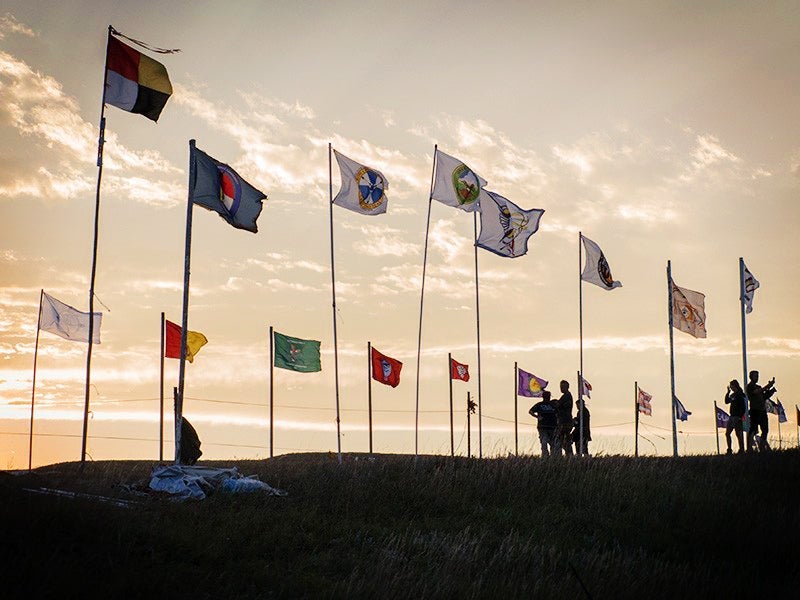 Overpass Light Brigade / CC BY-NC 2.0
San Francisco, CA —
The following is a statement from Earthjustice President Trip Van Noppen in response to President Barack Obama's remarks on the Dakota Access pipeline:
"Earthjustice is honored to represent the Standing Rock Sioux Tribe in court as it seeks to protect its people's sacred lands and water from the Dakota Access pipeline.
"We echo Tribal Chairman Dave Archambault II as he applauds the President for his support and asks for an immediate 'stop work order' on the pipeline.
"We also want to reiterate the Chairman's call for a full environmental impact statement. No such careful review has occurred to date. Considering all that's at stake, that's simply unacceptable.
"We appeal to the President's sense of justice and fairness and, like Chairman Archambault, believe that he will do the right thing."
Resources on the litigation: