Senators vote to open Refuge to drilling despite widespread opposition among American voters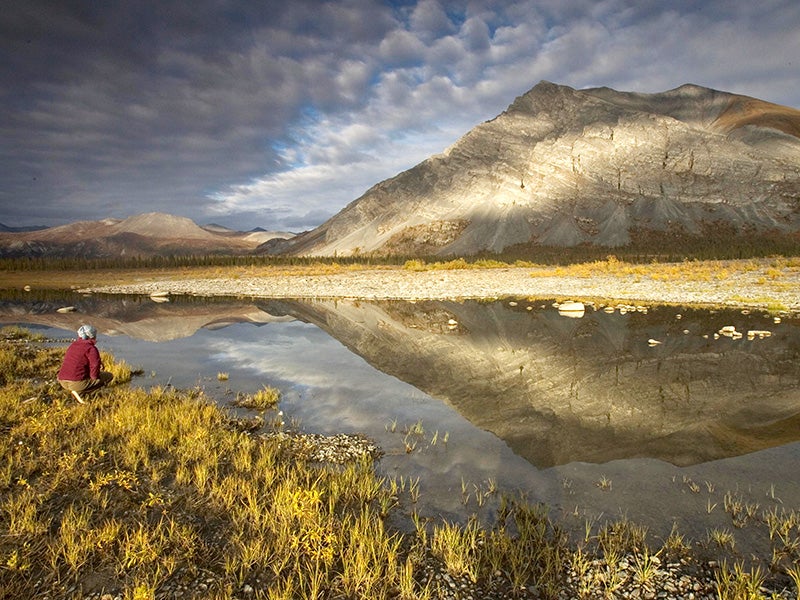 Hillebrand / U.S. Fish & Wildlife Service
Washington, D.C. —
In a close floor vote this evening, the Senate voted to approve a budget bill containing a highly controversial provision opening the Arctic National Wildlife Refuge to oil and gas drilling. Senators approved the spending package on a 51-49 vote.
The following is a statement from Earthjustice President Trip Van Noppen:
"The decades-long fight to protect the Arctic Refuge will continue beyond today's Senate budget vote. Pro-drilling Senators faced many roadblocks before getting to this point, because drilling in the Arctic Refuge has no place in the budget process. Despite opposition from a majority of Americans who want the Refuge to remain protected, drilling proponents are willing to turn one of our last wild, intact landscapes—sacred to the Gwich'in people—into an industrial oil field. There is some Republican opposition in the House to including this poison pill in the final budget, and Earthjustice will fight hard to defeat this measure and preserve this treasured landscape for future generations."
Your timing is perfect …
At Earthjustice, we're more than just lawyers in a courtroom. We're a nonprofit in the business of building a better future for our planet. Our 135 lawyers measure success in clean air, clean water, and safeguards for communities across the country. We stand alongside our hundreds of public-interest clients at the frontlines of the fight for a better today and tomorrow. Case by case, our lawyers face off against deep-pocketed interests and today's unprecedented attacks on our environment, health, and climate — and we win.
You have only a few days left to make a tax-deductible donation investing in our work that will immediately triple in value, thanks to a generous first-ever match offer from our Board of Trustees.
Whether you give $5 or $5,000, this will be the best investment you make today.
(Not convinced? Research our legal victories and see our clients, all of whom we represent free of charge.)