EPA Withholding Public Information; Groups File Freedom of Information Suit Over America's Worst Toxic Water Pollution Source
First, EPA abruptly abandoned protections to prevent toxics from being dumped into our waterways—now, the agency is illegally keeping information from the public
Washington, D.C.
—
A coalition of environmental and public health advocates filed suit today to compel the U.S. Environmental Protection Agency (EPA) to stop withholding critical information about the Trump administration's swift attempt to roll back safeguards against America's leading source of toxic water pollution: coal power plants.
Coal plants all over the country dump toxic chemicals into rivers, lakes, and streams that millions of Americans use for drinking water and recreation, yet the EPA is illegally refusing to provide the public with key information on why it's scrapping new safeguards to protect public health from water contamination.
Earthjustice filed a Freedom of Information Act (FOIA) lawsuit today in federal district court in Manhattan on behalf of the Waterkeeper Alliance, Sierra Club, Clean Water Action, and the Environmental Integrity Project.
Barely two months after EPA Administrator Scott Pruitt took office, the EPA abruptly issued an April 25 order to put an indefinite hold on safeguards designed to control the amount of arsenic, mercury, selenium, lead and other pollutants that spew from coal plants into our public waters. By putting those protections on hold indefinitely, the Trump administration is allowing power plants to continue discharging toxics without any specific limits, using standards set 35 years ago.
EPA Released Document
Despite acknowledging that it has hundreds, if not thousands, of documents that are responsive to the request, the EPA has produced only one document—and much of that document was inked out before releasing.
To find out why the agency would take an action so contrary to the public's interest, Earthjustice filed a FOIA request on behalf of the coalition in April, asking the EPA to provide the documents that led to the decision to allow more toxic coal waste dumping in America's waterways. Four months later, despite acknowledging that it has hundreds, if not thousands, of documents that are responsive to the request, the EPA has produced only one document—and much of that document was inked out before releasing.
While the new EPA administration has rebuffed environmental and public health advocates, it has held numerous meetings with polluting industries, following up with accelerated actions that benefit polluters at the public's expense.
"Industry's wish list has become the EPA's to-do list," said Earthjustice attorney Thomas Cmar. "EPA is taking illegal steps to conceal its obvious collusion with industry. The American public has the right to know what their government is up to—especially when the decisions determine the safety of our drinking water."
"Scott Pruitt held private meetings with multi-billion-dollar power companies, and then went on a crusade to allow those companies to dump billions of pounds of poison in our rivers," said Waterkeeper Alliance staff attorney Pete Harrison. "Meanwhile, Pruitt's agency is breaking federal laws to conceal information about his interactions with the utilities."
The toxics in coal plant waste can cause cancer, make fish unsafe to eat, and  inflict lasting brain damage on small children. Heavy metals in the waste, like lead, arsenic, and mercury, don't degrade over time, and  can concentrate as they travel up the food chain—impacting fish and wildlife, and ultimately collecting in people's bodies.  Power plant pollution can also make municipal water bills more expensive because water treatment plants may have to spend more money to ensure that they deliver safe water to their customers.
"With Trump and Pruitt in charge, no American should take clean water for granted. In 2017, safe water shouldn't be something that American communities need to fight for, but Scott Pruitt and Donald Trump are putting the profits of coal executives before the health of the American people and the safety of our drinking water," said Mary Anne Hitt, Director of Sierra Club's Beyond Coal campaign. "This isn't some obscure, wonky issue in Washington, it's about the Trump administration allowing coal plants to keep dumping industrial sludge into the waterways Americans count on every day. Whether you're making a cup of morning coffee or taking your kids fishing, this brazen action by the Trump Administration is putting your clean water at grave risk. " 
After decades of inaction, limits for these toxic discharges from coal power plants were finally updated by the Obama Administration in September 2015 due to a court order secured by some of the same groups filing suit today. The new safeguards—which the Trump Administration is seeking to roll back—would have required power plants to eliminate the vast majority of this pollution, protecting our nation's drinking water sources and making thousands of river miles safer for swimming and fishing.
"EPA is stonewalling the public because the agency knows it can't justify the dangerous decision to let coal plants continue to dump toxic metals and other chemicals into our water," said Jennifer Peters, National Water Programs Director for Clean Water Action. "The facts haven't changed—coal plants are the number one toxic water polluter in the country.  But Scott Pruitt is hoping Americans will give up and stop fighting his reckless handouts to industry if EPA drags its feet long enough."
"This is the largest industrial source of toxic water pollution in the country," said Abel Russ, an attorney with the Environmental Integrity Project. "EPA's failure to protect our children's health is shameful, and they know that, and they would like to keep it quiet. But we will keep fighting to shine a light on EPA's dereliction of duty."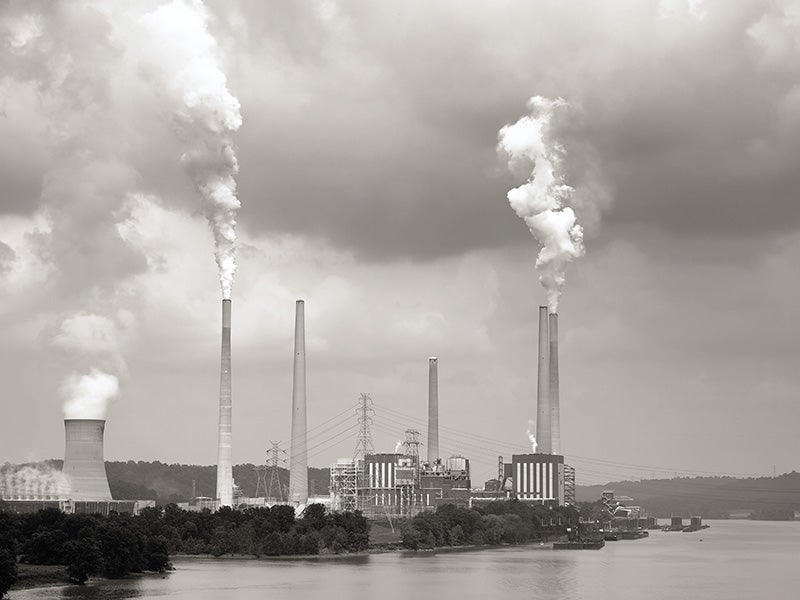 Anne Kitzman / Shutterstock
About Earthjustice
Earthjustice is the premier nonprofit environmental law organization. We wield the power of law and the strength of partnership to protect people's health, to preserve magnificent places and wildlife, to advance clean energy, and to combat climate change. We are here because the earth needs a good lawyer.