Fishermen Angle Victory to Protect Link in Ocean's Food Chain
Victory:
Earthjustice and NRDC case leads to federal court ordering the National Marine Fisheries Service to reconsider classifying blueback herring as a threatened species under the Endangered Species Act
Contacts
Erica Fuller, Earthjustice, (508) 400-9080
Paul Eidman, Anglers Conservation Network, (732) 614-3373
Fred Akers, Great Egg Harbor Watershed Association, (609) 335-3744
Washington, D.C
—
On Saturday the U.S. Federal District Court for the District of Columbia voided the National Marine Fisheries Service's listing decision of the blueback herring, and ordered new analysis from the Service in reconsidering its finding that the herring was not at risk of extinction.
The Court compared the Service's reasoning to a "leaky ship" and concluded that "not even the most deferential standard of review can save an agency action for which the agency can articulate no reasoned basis." 
Blueback herring are a vital link in the East Coast's ocean and coastal food web because they are a food source for fish like striped bass, marine mammals and sea birds. These small fish spend most of their lives at sea, but return to coastal rivers to spawn. Their populations have plummeted to less than 5 percent of historic abundance due to dams, pollution and unregulated catch at sea in the mackerel, squid and sea herring fisheries.  
On February 10, 2015, Earthjustice — representing Plaintiffs Anglers Conservation Network, Great Egg Harbor River Council, Great Egg Harbor Watershed Association and the Delaware River Shad Fishermen's Association — and the Natural Resources Defense Council filed the lawsuit leading to this decision. The lawsuit argued that the Service's listing decision violated the Endangered Species Act and the Administrative Procedure Act.
The listing of blueback herring as a threatened species would trigger requirements to recover the species. In its ruling, the Court stated it will retain jurisdiction as the Service completes its new analysis and reconsiders its decision. A hearing date was set for April 6, 2017, to discuss a schedule for completion of the required work and related matters. 
QUOTES
Plaintiff Captain Paul Eidman, founder of the Anglers Conservation Network
"I've organized fish passage efforts on habitat restoration projects for more than 25 years and was one of the first anglers to call attention to the fact that blueback herring were disappearing right before our eyes. We are quite literally at the bottom of the blueback barrel, with the best available science telling us they are a mere fraction of their historic population.  It was clear during the oral argument that Judge Randall Moss had done his homework and was enthusiastic about making sure this little, smelly fish was treated fairly. He restored my faith in the judicial system."
Fred Akers, Administrator of the Great Egg Harbor River Council
"The River Council has long been interested in protecting and restoring populations of blueback herring due to the significant ecological role they play in migrating from the sea up our federally designated Wild and Scenic Rivers to spawn.  The genetically discrete Mid-Atlantic population is particularly important because it makes up half of the species' latitudinal range, including nine of the twenty major river systems on the Atlantic seaboard, and once supported our largest directed fisheries. We were shocked when NMFS somehow concluded that a complete loss of this population would not put the rest of the species at risk of extinction."
Charlie Furst, past President and member of the Delaware River Shad Fishermen's Association
"In addition to their importance in rivers, bluebacks are critical to the long term sustainability of marine ecosystems as forage that supports healthy game fish populations."
Erica Fuller, Earthjustice attorney who helped argue this case in front of the district court 
"Judge Moss's ruling forces the National Marine Fisheries Service to make a legally and scientifically sound decision to protect the blueback herring for the benefit of future generations. These fish have long been an orphan of this conflicted agency, which has fought against managing bluebacks under federal fisheries laws to ensure nothing impedes their slaughter in commercial fisheries."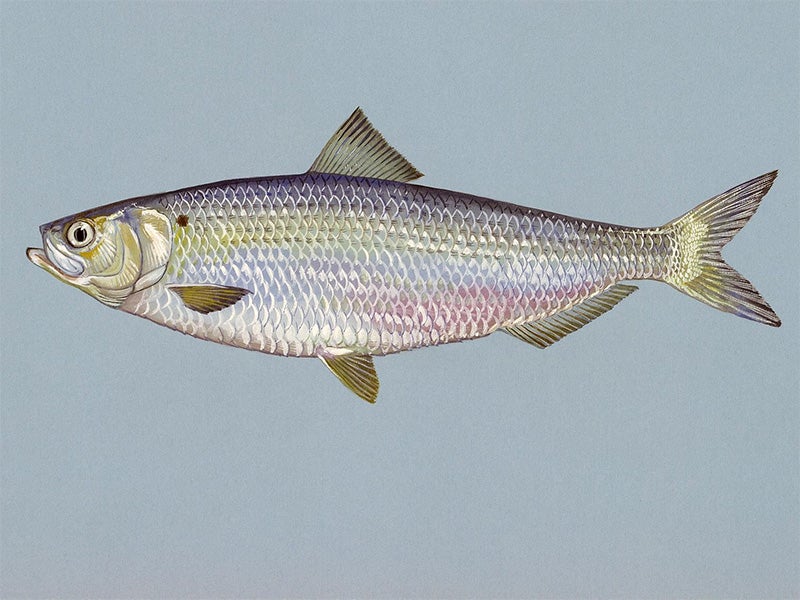 Duane Raver / U.S. Fish & Wildlife Service
About Earthjustice
Earthjustice is the premier nonprofit environmental law organization. We wield the power of law and the strength of partnership to protect people's health, to preserve magnificent places and wildlife, to advance clean energy, and to combat climate change. We are here because the earth needs a good lawyer.