Victory:
9th Circuit upholds lower court ruling dismissing industry challenge to clean-transportation policy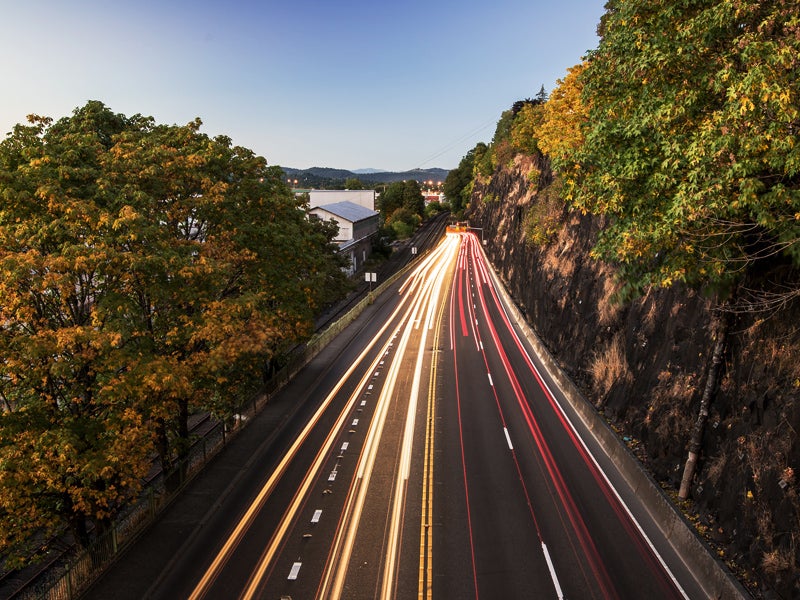 Katie Wheeler / CC BY-NC 2.0
Portland, OR —
The 9th Circuit Court of Appeals issued an opinion today upholding a lower court's ruling dismissing industry claims against Oregon's groundbreaking Clean Fuels Standard.
The clean-transportation policy, authorized in 2009, has already reduced climate pollution by more than 1.7 million tons, or the equivalent of 365,000 cars off the road, in its first two years. The Clean Fuels Standard aims to help Oregon address climate change, by reducing greenhouse gas emissions from cars and trucks by 10 percent over the course of a decade. Historically, tailpipe emissions have been responsible for nearly 40 percent of Oregon's greenhouse gas pollution.
When oil industry opponents challenged the rule in federal court, Earthjustice intervened on behalf of the Oregon Environmental Council and Climate Solutions to defend Oregon's forward-looking rule from Big Oil's attack.
Earthjustice and clean-energy advocates issued the following statements in reaction to today's court victory:
"A legal victory against an industry attempt to block a meaningful climate measure is a win for us all," said Earthjustice attorney Amanda Goodin. "Oregon's clean fuels rule creates a marketplace for less carbon-intensive fuels, and encourages innovation in producing the cleanest and greenest transportation fuels."
"Today's court decision is a victory for the people and our climate," said Gregg Small, Executive Director at Climate Solutions. "Cleaner fuels means healthier air, homegrown jobs, and fossil free choices at the pump. The oil industry has shown time after time that they will try to maintain their monopoly on transportation fuels, but we are now moving beyond oil."
"The ruling in favor of Oregon's Clean Fuels Program from the 9th Circuit is great news for cleaner air and consumers in Oregon," said Oregon Environmental Council Executive Director Andrea Durbin. "With this legal attack by the out-of-state oil industry settled, Oregon can move forward and enjoy the benefits of this program, which includes significant pollution reductions, investment support for Oregon businesses and regional job creation."
Your timing is perfect …
At Earthjustice, we're more than just lawyers in a courtroom. We're a nonprofit in the business of building a better future for our planet. Our 135 lawyers measure success in clean air, clean water, and safeguards for communities across the country. We stand alongside our hundreds of public-interest clients at the frontlines of the fight for a better today and tomorrow. Case by case, our lawyers face off against deep-pocketed interests and today's unprecedented attacks on our environment, health, and climate — and we win.
You have only a few days left to make a tax-deductible donation investing in our work that will immediately triple in value, thanks to a generous first-ever match offer from our Board of Trustees.
Whether you give $5 or $5,000, this will be the best investment you make today.
(Not convinced? Research our legal victories and see our clients, all of whom we represent free of charge.)