Bureau of Land Management follows pro-polluter EPA with its own rescission of Obama-era protections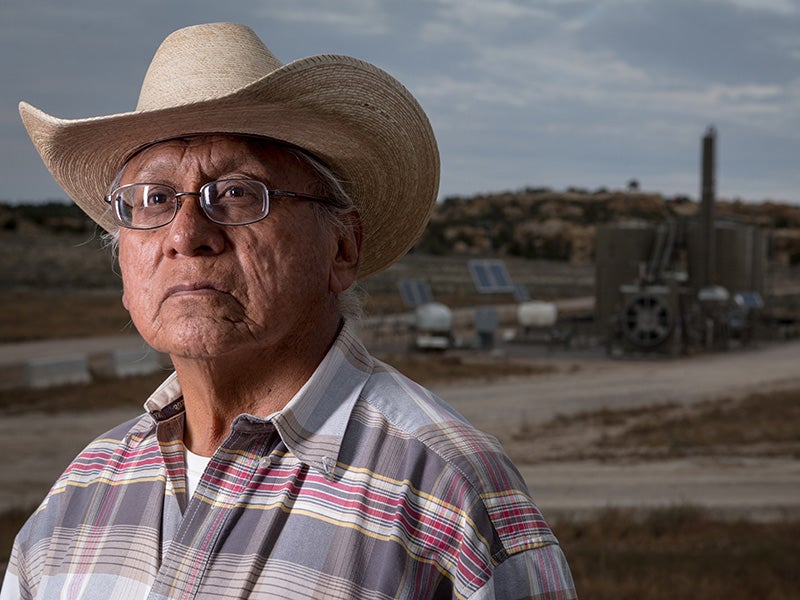 Steven St. John for Earthjustice
Washington, D.C. —
Today, the Bureau of Land Management (BLM) largely rescinded its Waste Prevention Rule. The 2016 rule requires the oil and gas industry to use cost-effective technologies and practices to reduce venting and flaring, as well as find and fix leaks from oil and gas infrastructure on public and tribal lands. The announcement comes on the heels of the U.S. Environmental Protection Agency's proposal to repeal key parts of its Methane Pollution Standard.
The following is a statement from Robin Cooley, Staff Attorney, Earthjustice: "Repealing a commonsense rule that saves taxpayers money and protects our health from pollution is irrational. The Trump administration is once again taking its marching orders from the oil and gas industry while ignoring taxpayers and people who are living every day with the devastating impacts of drilling in their backyards."
Since taking office, the Trump administration has attempted to roll back health, safety and environmental regulations to advance corporate and polluter interests. In response, Earthjustice has filed more than 100 lawsuits to defend the protections that make our environment healthier and our communities safer. The federal courts have been handing Trump one loss after another, ruling that the administration cannot illegally stop or delay the implementation of existing environmental laws.
Earthjustice has represented several conservation and tribal citizen groups in successful lawsuits to block the Trump administration's prior attempts to illegally suspend the Waste Prevention Rule.
Your timing is perfect …
At Earthjustice, we're more than just lawyers in a courtroom. We're a nonprofit in the business of building a better future for our planet. Our 135 lawyers measure success in clean air, clean water, and safeguards for communities across the country. We stand alongside our hundreds of public-interest clients at the frontlines of the fight for a better today and tomorrow. Case by case, our lawyers face off against deep-pocketed interests and today's unprecedented attacks on our environment, health, and climate — and we win.
You have only a few days left to make a tax-deductible donation investing in our work that will immediately triple in value, thanks to a generous first-ever match offer from our Board of Trustees.
Whether you give $5 or $5,000, this will be the best investment you make today.
(Not convinced? Research our legal victories and see our clients, all of whom we represent free of charge.)