86 Organizations Representing Millions Demand Answers from Top Interior Department, U.S. Forest Service Officials on Oil & Gas, Logging Industry Favors During Shutdown
National network of environmental advocates slams continued oil and gas development, logging activities on public lands, proposed rollbacks on FOIA policies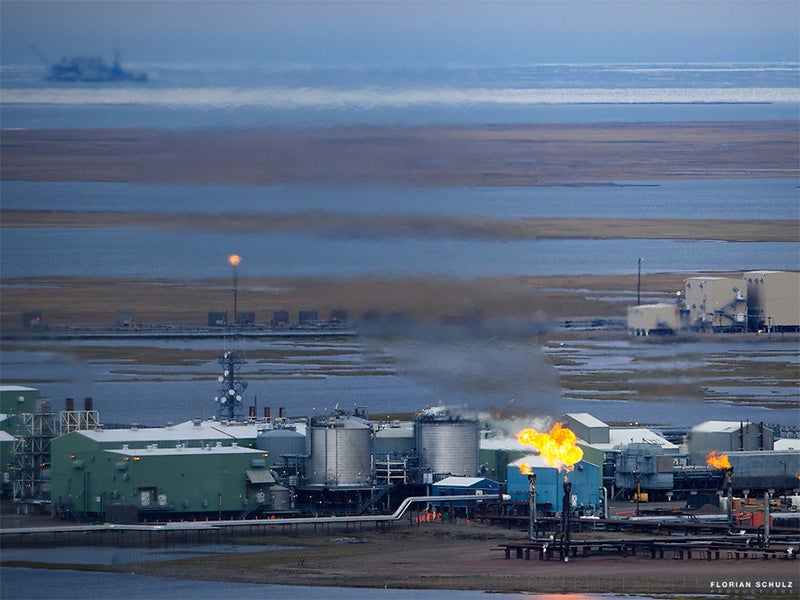 © Florian Schulz / visionsofthewild.com
Washington, D.C. —
In a new letter to senior officials at the Department of Interior and U.S. Forest Service, local, state, and national environmental advocates raised serious concerns with the Department's focus on the continuation of oil and gas development and logging activities on public lands, waters and forests during the partial government shutdown.
The shutdown, now in its 35th day, is leaving hundreds of thousands of federal employees working without pay, allowing vandalism in national parks, bringing forest fire prevention to a halt and jeopardizing Native Americans' access to food and healthcare. Despite the severe harms to the public, the Department of Interior and the Forest Service are focusing their limited resources on issuing drilling permits, holding public meetings on oil and gas development on Alaska's North Slope, using Bureau of Ocean Energy Management staff to continue work on expanding offshore oil and gas development, and advancing work on logging projects.
Furthermore, Interior's efforts to curtail public access to agency information on the management of federal lands and waters through rollbacks to Freedom of Information Act (FOIA) policies would jeopardize government accountability, the groups noted. Signers named in the letter demanded a shift in priorities at Interior, noting, "It is untenable for the administration to place industry interests over the protection of community health and public resources."
The following is a statement from Martin Hayden, Vice President of Policy and Legislation at Earthjustice: "D.C. may be shut down for the public, but it's working just fine for President Trump's corporate cronies. Employees at Interior wonder how they'll feed their families, but the administration is still forcing employees to work on issuing drilling permits and slashing our forests. It's a disgraceful way to run a government. Let's open the government back up and shut down the polluters' favor factory at the Department of Interior and the Forest Service."
The following is a statement from Bob Dreher, Senior Vice President of Conservation Programs, Defenders of Wildlife: "President Trump's shutdown of the federal government is putting federal workers at risk, and it's also holding our national wildlife refuges, parks, forests and public lands hostage. The fact that the administration remains open for business to extractive interests to clear cut, lease, mine and drill our public lands and waters during the shutdown, while the federal employees responsible for managing and protecting these resources are furloughed, is simply outrageous."
Reporter Resource:
Read the letter sent by the 86 organizations.