Louisiana Court Vacates Air Permits for Formosa's Massive Petrochemical Complex in Cancer Alley
Victory:
Decision is a major victory for RISE St. James, Louisiana Bucket Brigade, Healthy Gulf, No Waste Louisiana, Center for Biological Diversity, Earthworks, the Sierra Club, and others in a years-long fight
St. James, LA
—
Today, Louisiana's 19th Judicial District Court reversed the Louisiana Department of Environmental Quality's (LDEQ) decision to issue air permits that Formosa Plastics needed to build its proposed petrochemical complex in St. James Parish. The decision throws out the air permits and sends Formosa Plastics back to the drawing board. The permits would have allowed Formosa Plastics to emit over 800 tons of toxic pollution into the air, exacerbating environmental racism and harming the health of St. James' predominantly Black residents in a region known as "Cancer Alley."
"Stopping Formosa Plastics has been a fight for our lives, and today David has toppled Goliath," said Sharon Lavigne, founder and president of RISE St. James. "The judge's decision sends a message to polluters like Formosa that communities of color have a right to clean air, and we must not be sacrifice zones."
"This decision is the nail in the coffin for Formosa Plastics. They won't build in St. James Parish, and we will make sure that they won't build this monster anywhere," said Anne Rolfes, director of the Louisiana Bucket Brigade. "Louisiana state officials and the local parish government rolled out the red carpet for this mega-polluter from Taiwan, doing everything in their power to make sure this project would go through. Thank God for the people of St. James who stood up and provided real leadership, for the judge who made this decision, and for the incredible team of lawyers."
"This ruling will help the whole region from the Baton Rouge area to St. Charles Parish breathe a little easier," said Scott Eustis, community science director for Healthy Gulf. "It is an important step towards addressing a long legacy of environmental racism in Cancer Alley."
"This decision marks an end to business as usual in St. James Parish, where the state of Louisiana has been allowed until now to hand out permits to highly toxic facilities without considering the people who are forced to live in their shadows," said Corinne Van Dalen, senior attorney at Earthjustice. "This decision forces LDEQ to abide by the Clean Air Act and its public trustee mandate and fully assess the impacts of the toxic pollution that Formosa Plastics would have greatly exacerbated in an overburdened Black community."
"Formosa Plastics thought it could pollute St. James Parish for their dirty profits," said Darryl Malek-Wiley, senior organizing representative at the Sierra Club. "What it found instead was an unwavering commitment to protect the health and environment of the community for generations to come."
"This is a monumental victory for communities and the environment and should mark the end of this terrible project," said Julie Teel Simmonds, senior attorney at the Center for Biological Diversity. "The ruling affirms our long-held conviction that it is completely contrary to the public trust and environmental justice to further pollute a Black community already living with unhealthy air for the sake of generating more throwaway plastic already permeating our planet."
"The sheer amount of energy and time we must put into stopping destructive and dangerous projects is time that could be used investing in and caring for our communities," said Angelle Bradford, a board member of NoWaste Louisiana. "Thank you to the justice system for serving its duty and centering the people. We hope to see more victories in the future, and a changed vision for Louisiana."
Formosa Plastics' massive proposed petrochemical complex would include 10 chemical manufacturing plants and numerous support facilities spanning 2,400 acres, located just one mile from an elementary school in St. James Parish. It would have doubled to tripled the levels of cancer-causing pollutants currently harming residents from existing industrial plants. The company's own modeling shows that when the chemical complex would operate, the air in parts of St. James Parish would violate the Environmental Protection Act's national, health-based limits for soot (PM2.5) and ozone-forming nitrogen dioxide (NO2). Inhaling the predicted, excessive concentrations of either pollutant, even for short periods, could produce breathing disorders, like asthma attacks, and Chronic obstructive pulmonary disease (COPD).
In 2020, LDEQ approved Formosa Plastics' application for 14 air permits, with few if any changes to make them more protective for public health, despite 15,500 public comments submitted opposing the permits. A month later, Earthjustice represented RISE St. James, Louisiana Bucket Brigade, Healthy Gulf, No Waste Louisiana, Center for Biological Diversity, Earthworks, and the Sierra Club in an appeal challenging LDEQ's decision to approve air permits. Beverly Alexander, a St. James resident represented by the Tulane Environmental Law Clinic, intervened in the lawsuit to oppose the permits.
The project would also have emitted upwards of 13.6 million tons per year of greenhouse gasses, the equivalent of 3.5 coal-fired power plants. Petrochemical production is the fastest-growing use of fossil fuels — mostly used for making plastics and much of it for single use.
This victory comes days after a victory against the South Louisiana Methanol petrochemical complex which was also planned for St. James Parish. It would have been the largest methanol production facility in North America.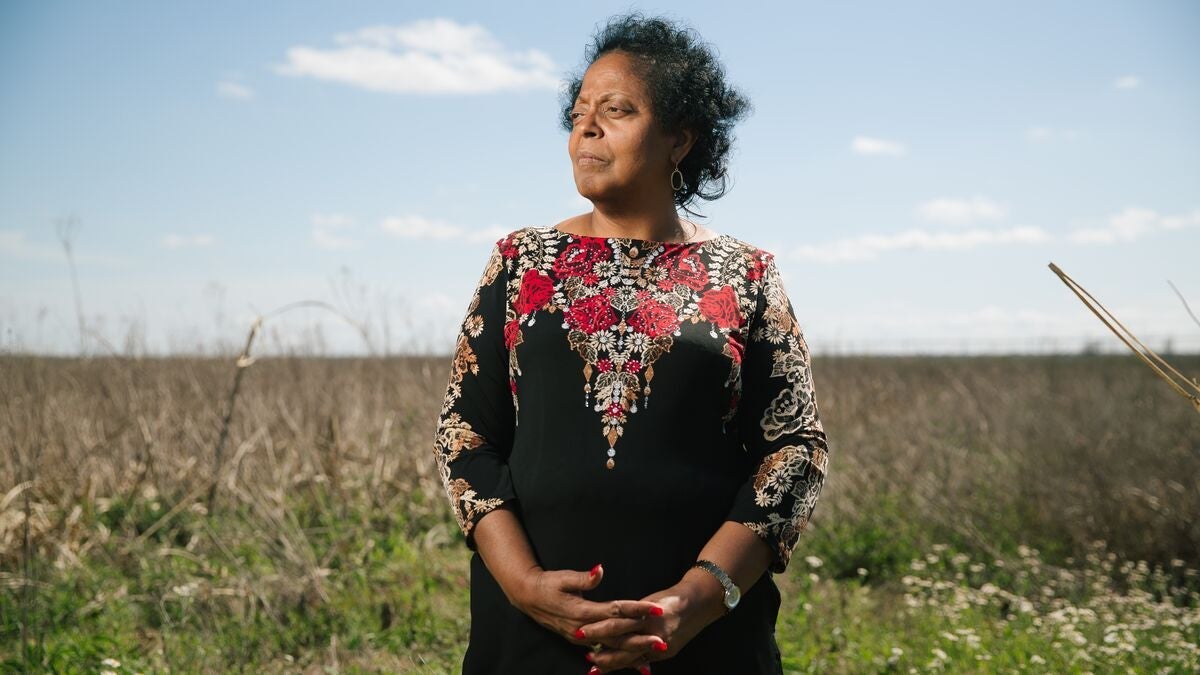 Brad Zweerink / Earthjustice
About Earthjustice
Earthjustice is the premier nonprofit environmental law organization. We wield the power of law and the strength of partnership to protect people's health, to preserve magnificent places and wildlife, to advance clean energy, and to combat climate change. We are here because the earth needs a good lawyer.