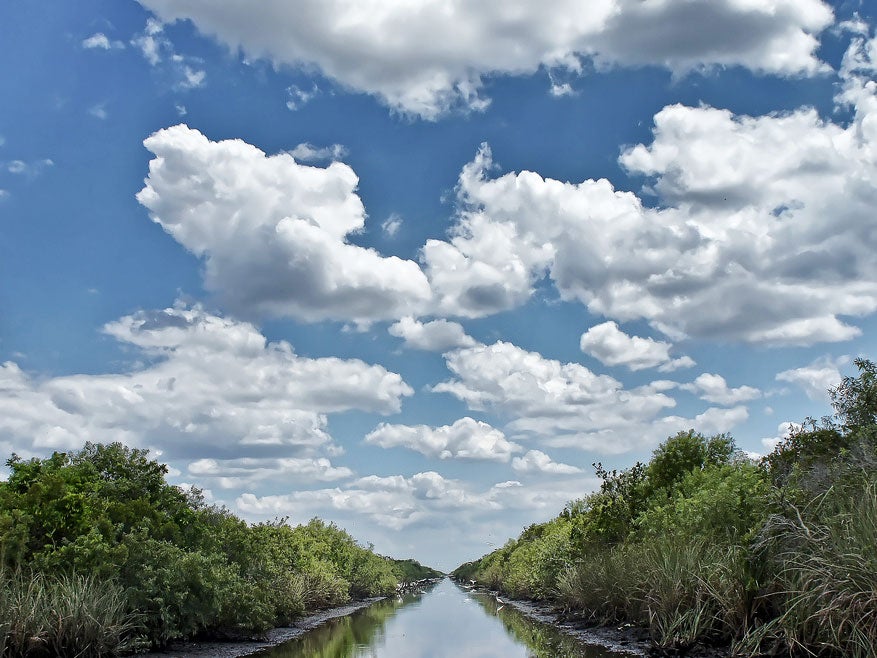 Photo courtesy of Marc / Flickr
What's at Stake
Everglades National Park is one of America's great places. The vast South Florida marsh is the largest continuous stand of sawgrass prairie left in North America and is the continent's most significant tropical bird breeding ground.
Overview
The Everglades were drained and regarded as worthless swampland for many years before Floridians began to grasp the damage done to South Florida's wilderness and water supply.
Earthjustice first got involved in the fight to restore this national environmental treasure more than two decades ago. It was 1988, and the U.S. Attorney sued Florida because the state was failing to keep pollution from flowing into Everglades National Park and the Loxahatchee National Wildlife Refuge. Earthjustice joined the U.S. Attorney in the call for cleanup, intervening on behalf of many Florida and national environmental groups.
Since then, we have been honored to represent many committed Florida citizens. Our clients have included the National Parks Conservation Association, Florida Wildlife Federation, National Wildlife Federation, Audubon Society of the Everglades, Sierra Club, Defenders of Wildlife, Environmental Confederation of Southwest Florida, Conservancy of Southwest Florida and Save Our Creeks.
We have filed lawsuits to keep pollution from Everglades-area agricultural operations—including industrial sugar growing complexes—out of the delicate marsh. We have persevered when political winds changed over time, suing to make sure that federal and state governments kept their commitments.
We were instrumental in stopping what would have been the nation's largest coal plant—right near the Everglades. And we have been able to get effective pollution limits set, and marshes built, to filter runoff before it gets into the Everglades.