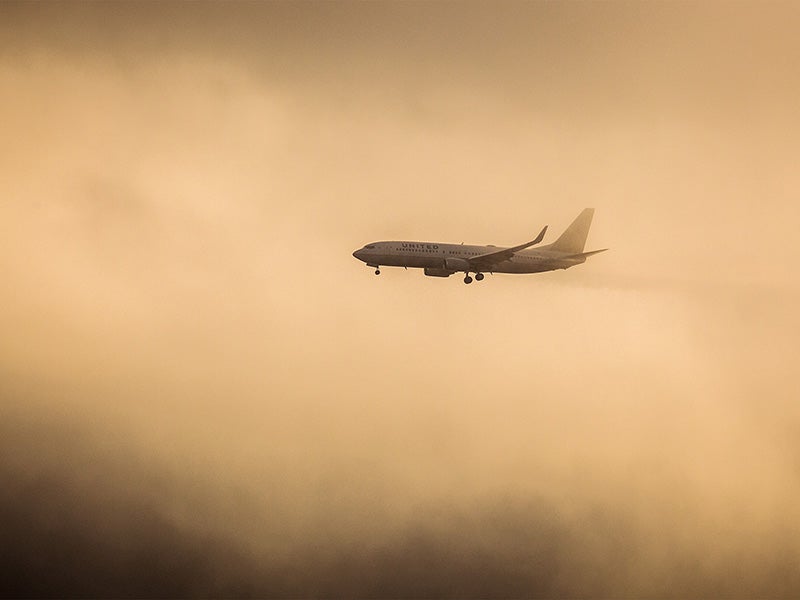 What's at Stake
Earthjustice is challenging the EPA's failure to address major sources of greenhouse gas pollution and soot from aircrafts, ships and other non-road vehicles and engines.
Overview
Aircraft, ship and non-road vehicles and engines are major contributors to climate change pollution. Together they make up 24% of U.S. mobile source greenhouse gas (GHG) emissions, and emit 290,000 tons of soot every year.
In late 2007, Earthjustice petitioned the Environmental Protection Agency to regulate these sources of climate pollution under the Clean Air Act. In early 2008, the Supreme Court reaffirmed that the U.S. Environmental Protection Agency must regulate greenhouse gas (GHG) emissions under the Clean Air Act. In June 2010, a day after the U.S. Senate voted to uphold EPA's authority to regulate greenhouse gases, Earthjustice filed a lawsuit, challenging the EPA's failure to address to regulate GHG emissions from ships, aircraft and non-road vehicles.
In July of 2011, a federal court ruled that under the Clean Air Act, the EPA must address greenhouse gas emissions from aircraft. The court ordered the EPA to conduct an endangerment finding for aviation emissions, although it was also determined that the EPA has greater discretion regarding marine and non-road emissions.
Aircraft emit 11 percent of carbon emissions from U.S. transportation sources and are responsible for nearly half of worldwide CO2 emissions from aircraft. According to the Federal Aviation Administration, greenhouse gas emissions from domestic aircraft are expected to increase 60% by 2025. This ruling was a milestone achievement for aircraft emissions regulation; however GHG emissions from ships and non-road vehicles and engines remain a major unregulated source of climate change pollution.
Almost three percent of the world's greenhouse gas emissions stem from marine vessels. Climate change pollution from ships is expected to double from 2002 levels by 2020, and triple by 2030. Non-road vehicles and engines used in agriculture and in industrial, mining, and commercial industries are responsible for about 9% of U.S. mobile source emissions and are expected to increase approximately 46% between 2006 and 2030.
There are currently many cost-effective technological solutions to reduce GHG emissions from these sources. Earthjustice will continue to work to compel the EPA to regulate marine and non-road sources of pollution as soon as possible.