Earthjustice Welcomes EPA's Bristol Bay Assessment
Large-scale study describes harmful impacts of proposed Pebble Mine project
Tom Waldo, Earthjustice, (907) 500-7123
,
Madeline Gallo, Earthjustice, (907) 792-7104
Washington, D.C.
—
The U.S. Environmental Protection Agency (EPA) today released its final Bristol Bay Assessment describing potential impacts to salmon and ecological resources from proposed large-scale copper and gold mining in Bristol Bay, Alaska. The report, titled An Assessment of Potential Mining Impacts on Salmon Ecosystems of Bristol Bay, Alaska, details the grave risks facing Bristol Bay's natural resources, Native peoples, commercial fishing jobs and industry, and tremendous recreational opportunities if a mine is allowed to proceed.
"After years of study and public input, science has spoken and it says that the proposed Pebble Mine would be extremely harmful to Bristol Bay," said Earthjustice attorney Madeline Gallo. "In an area rich with salmon, wildlife and salmon-based Alaska Native cultures, industry should not be allowed to endanger the watershed home to the largest sockeye salmon run in the world. Between 24 and 94 miles of streams would be lost due to the mine footprint alone, spills into the remaining streams are likely, and the resulting toxic mine waste will pose a threat to the area in perpetuity. These impacts are unacceptable, and the Environmental Protection Agency should use its authority under the Clean Water Act to prohibit the Pebble Mine from proceeding."
Anglo American, a London-based company that was one of two major partners in the highly controversial gold and copper mine proposed in the Bristol Bay area called the Pebble Mine, pulled out of the project in September citing financial risks. The other partner, Canada-based Northern Dynasty, said it will move ahead with its plans for the expansive mine.
In December, the New York City Comptroller and the California State Controller, who oversee pension funds that are substantial, long-term shareowners in mining giant Rio Tinto, asked the company to withdraw from the Pebble project. Rio Tinto, which has a 19% stake in Northern Dynasty, announced it was rethinking its involvement in the controversial mine and is undertaking "a strategic review, including a possible divestment, of its shareholding in Northern Dynasty."
Responding to concerns from nine federally recognized tribes, and from commercial and sport fishermen, the EPA produced the Bristol Bay Watershed Assessment to determine the significance of Bristol Bay's ecological resources and evaluate the impacts of large-scale mining on Bristol Bay resources.
EPA received more than 895,000 total public comments on the draft watershed assessment, and approximately 654,000 of those were from people urging the EPA to reject the Pebble Mine project. The overwhelming majority of comments from Alaska and Bristol Bay residents were opposed to the mine.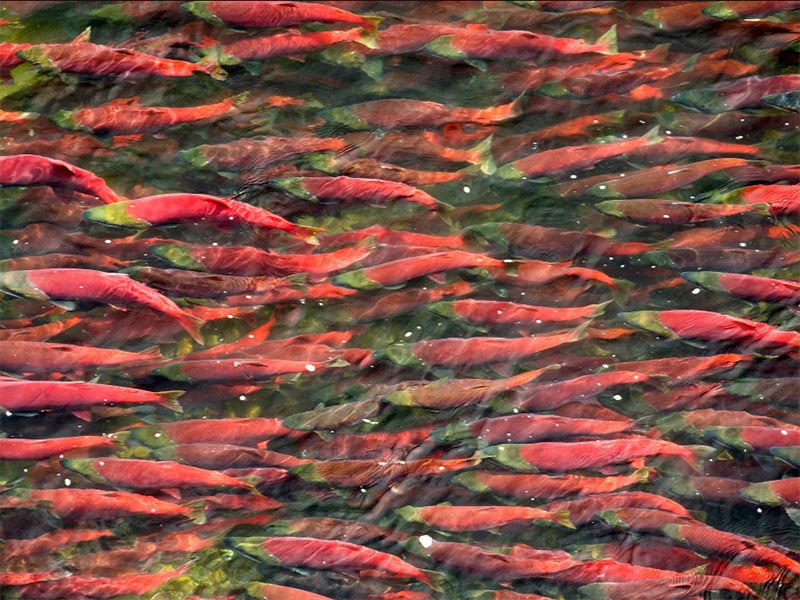 Earthjustice is the premier nonprofit environmental law organization. We wield the power of law and the strength of partnership to protect people's health, to preserve magnificent places and wildlife, to advance clean energy, and to combat climate change. We are here because the earth needs a good lawyer.