Groups Challenge New York State's Decision to Forgo Environmental Review of Plan to Expand Albany Crude Oil Facility
Facts show impacts to community and oil spill risk to Hudson must be addressed
Albany, NY
—
Earthjustice and the Pace Environmental Litigation Clinic yesterday filed a lawsuit challenging a November 2013 decision by the New York State Department of Environmental Conservation ["DEC"] not to require an environmental impact statement ["EIS"] for a proposed expansion of operations at an Albany, New York crude oil terminal owned by Global Companies, LLC.
The lawsuit filed in Albany County Supreme Court challenges Global's plan to receive, store, heat and ship heavy crude oil, including tar sands oil, at its oil terminal on the Hudson River. The suit was filed on behalf of the Ezra Prentice Homes Tenants Association, Riverkeeper, Sierra Club Atlantic Chapter, Center for Biological Diversity, and Waterkeeper Alliance.
The court challenge claims that an EIS is mandated by state law due to the proposal's significant environmental and public safety impacts. These impacts include increased emissions of air pollutants, environmental justice impacts to residents of public housing directly adjoining Global's facility, the significant potential for a crude oil spill into the Hudson that could cause catastrophic ecological damage, and an increased risk of fire and explosion that threatens homes, businesses and schools in downtown Albany. The suit also claims that DEC failed to follow its Environmental Justice Policy, which requires that nearby communities be consulted and informed about proposals that may affect them.
Although the state has taken some additional steps to analyze the risk of crude oil shipping in New York, it has so far declined to rescind its prior decision to forgo an EIS for Global's proposed expansion of crude oil operations. The lawsuit asserts that DEC's "Negative Declaration" was unwarranted based on the information the agency had before it at the time it was issued, and that a reversal of that decision is clearly required now, because of new information about the significant hazards of crude oil transport that has come to light in the last few months. In particular, an April 30, 2014 report to Governor Andrew Cuomo concluded that the public safety and environmental risks from rail transport of crude oil are significant.
The petitioners made the following statement:
"The Ezra Prentice Homes Tenants Association, Riverkeeper, Sierra Club Atlantic Chapter, Center for Biological Diversity, and Waterkeeper Alliance have taken this action to protect the community and environmental interests at stake here. We have now received a June 6th letter from DEC laying out the additional steps it intends to take in connection with Global's application, withdrawing their previous threat to seek sanctions in connection with the litigation just filed, and proposing to temporarily stay the proceeding, through September 3, in order to allow the public participation and comment period to be completed. We are conceptually in agreement with DEC's proposal for a temporary stay, but continue to urge DEC to take the actions that are legally required—rescission of the negative declaration, issuance of a positive declaration and preparation of an EIS to fully examine all of the potential environmental and public safety impacts associated with Global's proposal, which are documented in the papers and attached expert reports we have just filed with the court."
This lawsuit is the first court battle to address concerns about threats to the Hudson River and surrounding communities from the rapidly expanding transport of crude oil by rail and vessel from Albany down through the Hudson Valley, which Global has publicly characterized as a "virtual pipeline."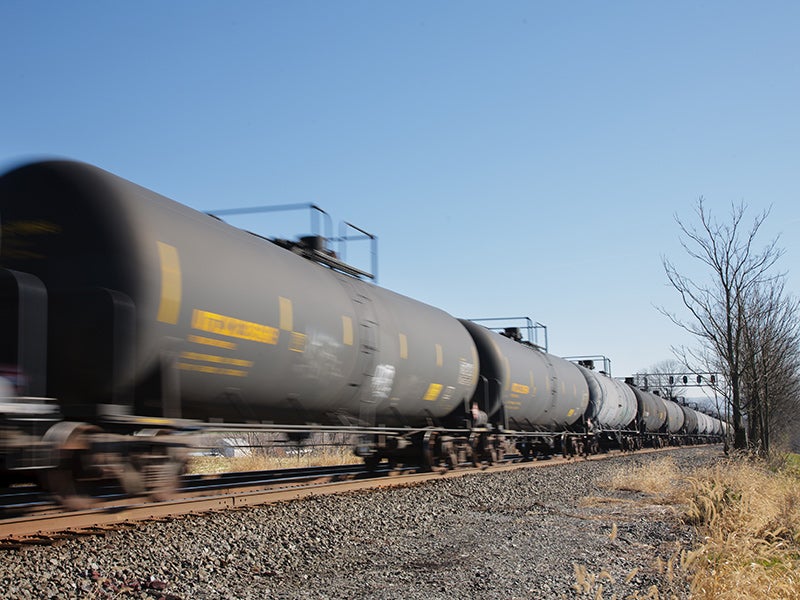 Earthjustice is the premier nonprofit environmental law organization. We wield the power of law and the strength of partnership to protect people's health, to preserve magnificent places and wildlife, to advance clean energy, and to combat climate change. We are here because the earth needs a good lawyer.