Kern County Approves Five-Fold Expansion of Alon Refinery's Rail Terminal to Receive Bakken Crude
Largest terminal in California would increase air pollution in region with worst air quality in U.S.
Maggie Caldwell, Earthjustice, (415) 217-2084
Bakersfield, CA
—
The Kern County Board of Supervisors today approved the five-fold expansion plan of Alon USA refinery's rail terminal to receive Bakken crude oil shipments by train, paying little regard to the potentially devastating public health and safety impacts of the project.
Following a public comment session, the board approved what would be the largest crude-by-rail terminal in California, upping capacity of the terminal from receiving 40 cars per day to 208 tank cars per day, and reopening and retooling the shuttered refinery so that it can process lighter Bakken crudes. Earthjustice, a non-profit environmental law firm, speaking on behalf of a coalition of concerned groups, challenged the board's Environment Impact Report which dismissed considerations about the safety of these trains hauling highly volatile fossil fuels over hazardous mountain passes, and ignored the impacts of the project on human health in a region that already has the worst air quality in the country.
The following is a statement from Earthjustice associate attorney Wendy Park:
"There are so many ways that this plan is so wrong for Kern County. It will route mile-long trains hauling highly volatile fossil fuels over steep and treacherous mountain passes along outdated rail lines. It will bring Bakken crude, which in addition to being explosive also vaporizes easily, releasing emissions into the Central Valley already overburdened by extreme air pollution and home to a disproportionate number of people with asthma and other ailments. Finally, it sets California back in its mission to wean off fossil fuels and embrace clean energy. The County Board members should be focused on protecting citizens over industry, not closing their eyes and crossing their fingers that nothing catastrophic befalls the communities in the paths of these oil trains."
Earthjustice spoke at the public hearing on behalf of the local chapter of the Sierra Club, the Center for Biological Diversity, the Center on Race, Poverty and the Environment, Communities for a Better Environment, and the Bakersfield-based Association of Irritated Residents (AIR).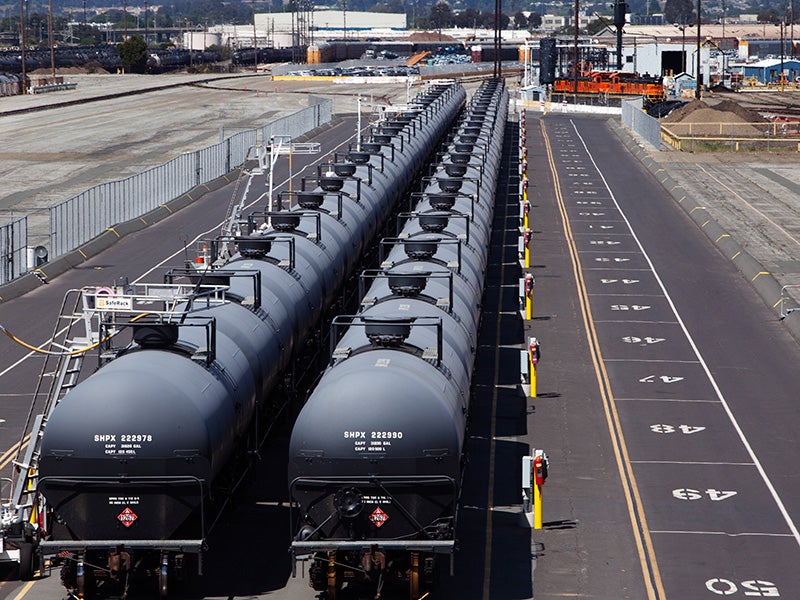 Earthjustice is the premier nonprofit environmental law organization. We wield the power of law and the strength of partnership to protect people's health, to preserve magnificent places and wildlife, to advance clean energy, and to combat climate change. We are here because the earth needs a good lawyer.