La Habra Heights Residents Sue to Ensure Fairness in Fracking Ballot Initiative
Community residents seek passage of local ballot initiative banning new oil and gas wells
Alyssa Ritterstein, Earthjustice, (202) 797-5243
,
Kathy Steele, La Habra Heights Oil Watch, (562) 697-4340
,
Hollin Kretzmann, Center for Biological Diversity, (415) 436-9682, ext. 333
Los Angeles, CA
—
Local residents and environmental groups filed a lawsuit today in Los Angeles Superior Court to keep inaccurate and misleading language out of a March 2015 La Habra Heights election ballot. The ballot initiative seeks to ban new oil and gas development, including use of highly intensive practices like fracking and acid well stimulation.
Earthjustice filed today's suit on behalf of local residents, La Habra Heights Oil Watch, and the Center for Biological Diversity to protect the rights of voters to have a fair and impartial election process and exert local control over rampant and invasive oil and gas proposals that have surfaced in the City of La Habra Heights.
Residents proposed "The Healthy City Initiative," also known as Measure A, for inclusion on the March 2015 ballot after mounting concerns over the environmental and health effects more invasive drilling would have on their community. If passed, the initiative would prohibit new oil and gas well development, and prevent high-intensity techniques like "fracking" from being used.
On December 1, the City caved to litigation pressures from an industry-backed lawsuit to include language on the March 2015 ballot that inaccurately summarizes the language that was circulated to and signed by voters in order to place the initiative on the ballot in the first place. The new language paints Measure A as much broader than it actually is by deceiving the public about the scope of its coverage.
"New invasive drilling developments threaten the health of our community," said La Habra Heights Oil Watch spokeswoman Kathy Steele. "We organized residents together to support the Healthy City Initiative, so that we can preserve the green and peaceful community we love."
"Fair elections are of paramount importance," said Earthjustice attorney Adrian Martinez. "This lawsuit represents residents standing up against powerful oil industry tactics to thwart efforts at protecting the health and welfare of communities in the face of oil and gas extraction pressures."
"New oil and gas development and high-intensity operations like fracking are a real risk to the community's air, water, and health," said Center for Biological Diversity attorney Hollin Kretzmann. "Residents should be given a fair chance to decide at the ballot box without being bullied by oil industry tactics."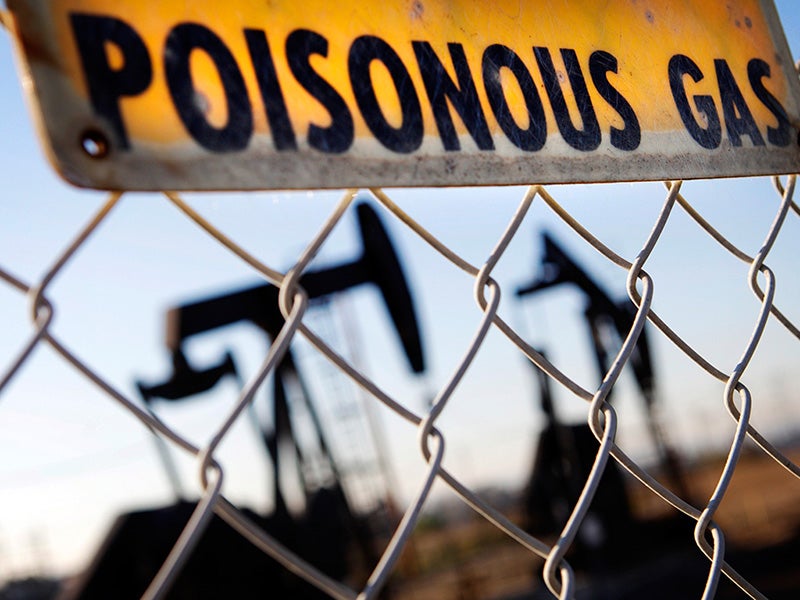 Earthjustice is the premier nonprofit environmental law organization. We wield the power of law and the strength of partnership to protect people's health, to preserve magnificent places and wildlife, to advance clean energy, and to combat climate change. We are here because the earth needs a good lawyer.