Lawsuit Filed to Protect Endangered Steller Sea Lions
Government action would allow industrial fishing in protected habitat
Colin O'Brien, Earthjustice, (907) 277-2500, ext. 7103
,
John Hocevar, Greenpeace, (512) 577-3868
,
Mike LeVine, Oceana, (907) 723-0136
Anchorage, AK
—
Conservation groups filed a lawsuit in federal court today challenging the National Marine Fisheries Service's decision to roll back protections for the western Steller sea lions, a population protected under the federal Endangered Species Act.
In November 2014, the Fisheries Service issued a rule that would allow industrial fishing fleets back into waters that were put off limits four years ago to reduce competition between Steller sea lions and large commercial fisheries that catch millions of pounds of the Steller's prey species, including: pollock, Pacific cod, and Atka mackerel. The decision to undermine the protections comes even as the population continues to decline precipitously in the far western Aleutian Islands.
"Steller sea lions in the Western Aleutians are still in decline and they still need protection," explained Earthjustice attorney Colin O'Brien. "Allowing industrial fishing fleets to come in and scoop up their food will harm the Steller sea lion. Federal actions that may lead to the extinction of a species are not legal under the Endangered Species Act."
"Female sea lions that are pregnant or nursing need the fish to be abundant and accessible," said Jon Warrenchuk, Senior Scientist and Campaign Manager for Oceana. "Now, there are fewer and fewer sea lion pups being born in the Western Aleutians."
"This rule reverses course on decades of science, government policy, and court decisions," said John Hocevar, a Marine Biologist with Greenpeace. "This new rule will allow factory trawlers to take millions of fish away from the areas where Steller sea lions need to feed on them the most."
"We have been forced back to court once again by an agency that appears intent on sacrificing healthy ocean ecosystems for short-term economic gain," said Michael LeVine, Pacific Senior Counsel for Oceana. "We hoped that the Fisheries Service would show the leadership needed to find long–term, sustainable solutions, but instead, we find ourselves back in court to defend the basic premise that sea lions need fish caught by industrial fisheries to survive."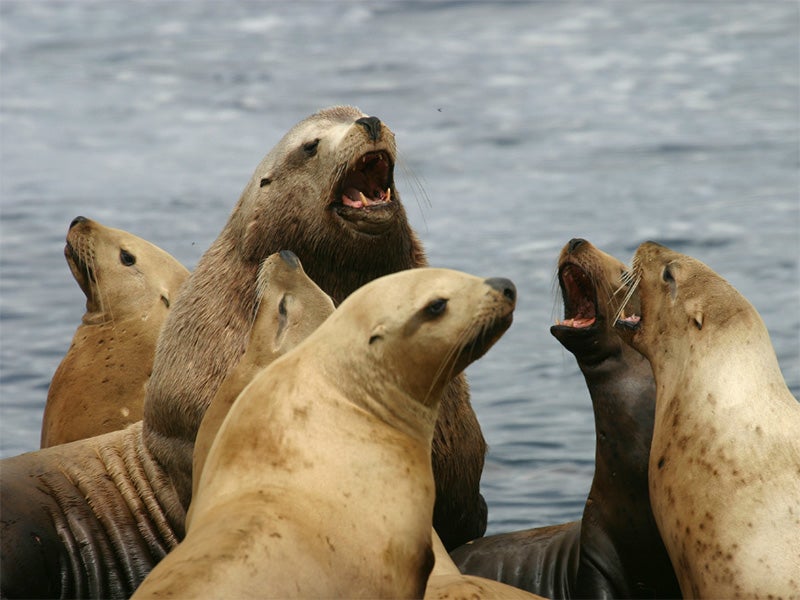 Earthjustice is the premier nonprofit environmental law organization. We wield the power of law and the strength of partnership to protect people's health, to preserve magnificent places and wildlife, to advance clean energy, and to combat climate change. We are here because the earth needs a good lawyer.