Legal Petition Calls for New York State to Ban Super-toxic Rat Poisons
Powerful poisons cited in widespread poisonings, including Central Park hawks
Christopher Amato, Earthjustice, (212) 845-7376
,
Jonathan Evans, Center for Biological Diversity, (415) 436-9682, ext. 318
,
Cynthia Palmer, American Bird Conservancy, (202) 888-7475
,
Lisa Owens Viani, Raptors Are The Solution, (510) 292-5095
Albany, NY
—
A coalition of wildlife and conservation groups filed a legal petition today urging the state of New York to ban super-toxic rat poisons responsible for indiscriminate poisonings of children, pets and wildlife—including the family of Pale Male, the famous red-tailed hawk living in New York City's Central Park. The petition, filed with the New York Department of Environmental Conservation, cites government reports and scientific studies documenting widespread, unintentional wildlife poisonings, including more than 30 New York wildlife species, from great horned owls and golden eagles to foxes and other mammals.
"There is no reason to leave the worst of the worst poisons on the market," said Jonathan Evans, toxics and endangered species campaign director at the Center for Biological Diversity. "There are safe, cost-effective options on the shelves today that don't indiscriminately kill wildlife and poison families."
Studies have documented super-toxic rodenticides—called second-generation anticoagulants—in more than 70 percent of wildlife tested. Over a 10-year period, rodenticides caused, on average, more than 160 severe poisonings of pet cats and dogs annually. Each year up to 10,000 children are accidentally exposed to rat poison in their homes, according to data released by the EPA.
"These poisons have become the indiscriminate killers for hawks, eagles and other beloved raptors in New York and around the nation," said Cynthia Palmer, director of pesticides science and regulation for American Bird Conservancy. "We are asking New York to lead the way in the use of safe and effective rodent-control alternatives."
A range of environmental, public-health and animal-rights groups have been pushing for decades for common-sense controls on dangerous rodenticides. Today's petition was filed by the Center for Biological Diversity, American Bird Conservancy, Cornell Lab of Ornithology, Earthjustice, New York City Audubon and Raptors Are The Solution.
"These highly toxic pesticides have poisoned and killed scores of eagles, hawks, owls and other wildlife in New York state," said Christopher Amato, staff attorney with Earthjustice. "The time has come for these indiscriminate killers to be taken off the market in New York. The proven dangers of these pesticides, together with the ready availability of effective and less-dangerous alternatives, make prohibiting their continued use a no-brainer."
Safe alternatives to rat poison can be used to address rodent outbreaks in urban and rural areas. Effective measures include rodent-proofing of homes and farms by sealing cracks and crevices and eliminating food sources; providing owl boxes to encourage natural predation; and utilizing traps that don't involve these highly toxic chemicals. For more information visit SafeRodentControl.org.
Background
Anticoagulant rodenticides interfere with blood clotting, resulting in uncontrollable bleeding that leads to death. Second-generation anticoagulants—including the compounds brodifacoum, bromadiolone, difethialone and difenacoum—are especially hazardous and persist for a long time in body tissues. These slow-acting poisons are often eaten for several days by rats and mice, causing the chemicals to accumulate in their tissues at many times the lethal dose, poisoning predators that eat the weakened rodents.
Following years of corporate defiance and the resulting legal and procedural delays, incremental steps are finally being taken by EPA and California to limit accidental rodenticide poisonings. Nationally the sale of super-toxic poisons to residential consumers is now being phased out, but the rodenticides will still be available for bulk sales to agricultural users and licensed pest-control operators. California enacted new restrictions on July 1 that limit the use of super-toxic rodenticides to use by licensed professionals.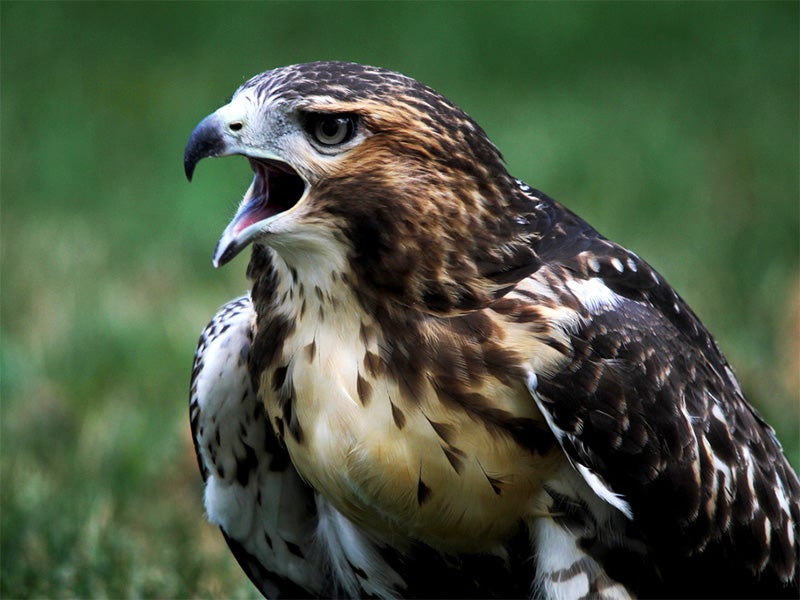 Earthjustice is the premier nonprofit environmental law organization. We wield the power of law and the strength of partnership to protect people's health, to preserve magnificent places and wildlife, to advance clean energy, and to combat climate change. We are here because the earth needs a good lawyer.