Petition Seeks State Endangered Species Protection for Eastern Hellbender, New York's Biggest Salamander
Coalition calls for protections for the "big water lizard"
Albany, NY
—
A coalition of New York scientists, citizens and environmental groups filed a petition today asking the New York Department of Environmental Conservation to award state endangered species protection to the eastern hellbender, a type of salamander that can grow up to 2 feet long. Hellbenders have traditionally lived in the Allegheny and Susquehanna river drainages of southeast and central New York, but their populations have dropped by nearly half in the past few decades in the Allegheny drainage, and they are nearly extinct in the Susquehanna drainage.
The largest species of salamander in North America, hellbenders are known by many colorful names, including "big water lizard," "devil dog" and "snot otter," the latter because of their propensity to secrete a mucus-like substance when threatened. These fully aquatic salamanders live in fast-flowing rivers and streams, where they prefer to lurk under rocks and wait for passing prey. Their habitat, however, has been under assault for years from pollution and development. Salamander eggs, laid in the water, are especially vulnerable to chemical pollutants and sedimentation. Adult salamanders are also susceptible to pollution because of their permeable skin.
Because of these threats, hellbenders are in drastic decline across the eastern United States, including the state of New York. The average hellbender population in the Allegheny drainage had dropped by about 40 percent since the 1980s, according to Dr. Amy McMillan, a biology professor at SUNY Buffalo State, and researcher Robin Foster; recent surveys in the Susquehanna drainage have discovered only a few remaining hellbenders.
"The demise of the eastern hellbender reflects the lack of care we've shown for our rivers and streams," said Mollie Matteson, a senior scientist with the Center for Biological Diversity. "Saving these giant salamanders will benefit us all by providing clean, free-flowing rivers for drinking and recreation alike."
"Hellbenders have been in North America for millions of years and their recent decline may be an indicator of serious problems in our watersheds," said Amy McMillan. "Protecting these animals and their habitat in New York means protecting a very important portion of their range."
"The Department of Environmental Conservation has an outstanding record of protecting endangered species it has listed," said Earthjustice attorney Chris Amato. "With this petition, we're asking the agency to extend that protection to a species that desperately needs it."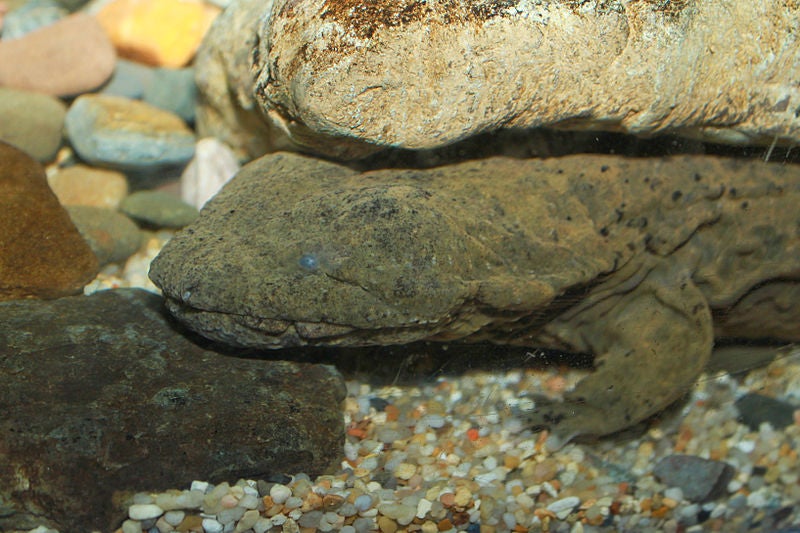 Earthjustice is the premier nonprofit environmental law organization. We wield the power of law and the strength of partnership to protect people's health, to preserve magnificent places and wildlife, to advance clean energy, and to combat climate change. We are here because the earth needs a good lawyer.