U.S. Court of Appeals Throws Out Dangerous Loopholes for Burning Hazardous Waste
Victory
—
On June 27, the United States Court of Appeals for the D.C. Circuit threw out two loopholes that were issued by the U.S. Environmental Protection Agency exemptions that deregulated the storage, transportation, and burning of hazardous wastes under the nation's hazardous waste management law. The groups that successfully challenged these exemptions were Natural Resources Defense…
Jared Saylor, Earthjustice, (202) 745-5213
,
John Walke, NRDC, (202) 489-4400
,
Neil Carman, Sierra Club, (512) 228-5772
,
Marylee Orr, LEAN, (225) 928-1315
Washington, D.C.
—
On June 27, the United States Court of Appeals for the D.C. Circuit threw out two loopholes that were issued by the U.S. Environmental Protection Agency exemptions that deregulated the storage, transportation, and burning of hazardous wastes under the nation's hazardous waste management law. The groups that successfully challenged these exemptions were Natural Resources Defense Council (NRDC), Sierra Club, and Louisiana Environmental Action Network (LEAN). Earthjustice represented the groups in court.
In the first case, Natural Resources Defense Council v. EPA, the Court vacated an exemption that allowed chemical plants, refineries and a wide variety of other industrial facilities to burn many types of hazardous wastes without meeting requirements to control the resulting pollution and prevent spills and explosions. In a companion case, Sierra Club v. EPA, the Court vacated a similar exemption that allowed refineries to burn hazardous wastes in gasification units without meeting federally required hazardous waste safeguards.
The following is a statement from William Fontenot, Conservation Chair of Sierra Club's Delta Chapter in Louisiana:
"Here in Baton Rouge, the toxic air pollution is a problem we live with every day. Today's court decisions will help cut that pollution down and make our air safer to breathe. Instead of creating illegal loopholes like these, the EPA should be working to keep us safe."
The following is a statement from John Walke, Director of NRDC's Clean Air Program:
"Federal law reserves its most protective safeguards for the burning and disposal of hazardous wastes that can cause cancer and severe health harms. This unanimous court decision rightly restores those safeguards to the American people, promising safer communities across the country where hazardous waste is being burned today without following protective practices."
The following is a statement from Marylee Orr, president of the LEAN:
"Today's decision will safeguard the health of communities throughout the Gulf region. Exposure to hazardous waste can cause cancer and other horrible diseases that far too many people here already suffer from. Getting rid of these loopholes is a big step in the right direction.
The following is a statement from Karla Land, a Sierra Club member in Texas:
"I'm so thankful that the court sided with people like me who have to live and work near industrial plants that are allowed to use these excuses to manage hazardous wastes without following the rules. I feel great relief knowing that the law really is there to protect us from dangerous, even deadly, accidents and explosions."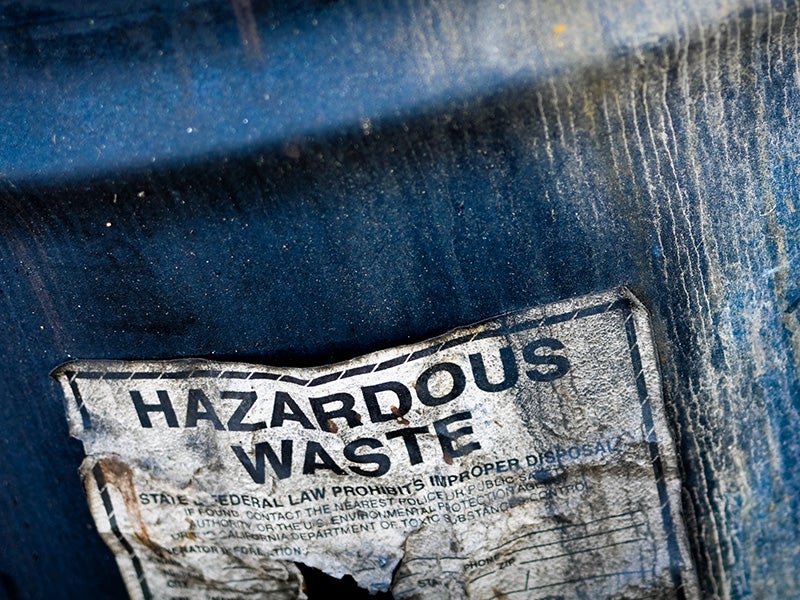 Earthjustice is the premier nonprofit environmental law organization. We wield the power of law and the strength of partnership to protect people's health, to preserve magnificent places and wildlife, to advance clean energy, and to combat climate change. We are here because the earth needs a good lawyer.