Coalition of Conservation Groups Seek to Defend Bureau of Land Management's New Fracking Rules
Groups oppose oil and gas industry and state challenges to new, stronger rules
Michael Freeman, Earthjustice, (303) 996-9615
,
Mark Westlund, Sierra Club, (415) 977-5719
,
Joan Clayburgh, Western Resource Advocates, (530) 318-5370
,
Bruce Baizel, Earthworks, (970) 799-3552
,
Chris Arend, Conservation Colorado Education Fund, (303) 908-7910
Denver, CO
—
A coalition of six conservation groups today moved to defend the Bureau of Land Management's new hydraulic fracturing rules against legal challenges by the oil and gas industry and the States of Wyoming, North Dakota and Colorado. The conservation groups, represented by Earthjustice, filed motions to intervene in two lawsuits pending in the U.S. District Court for the District of Wyoming.
The rules, which were published March 26, will apply to more than 750 million acres of public and tribal lands across the United States, and on private lands where the minerals are federally managed (known as "split estate"). BLM's regulations governing important aspects of oil and gas extraction, including well integrity and waste management, had not been updated since 1988 despite the increasingly widespread use of well stimulation techniques like high-volume hydraulic fracturing, which injects millions of gallons of fluids and toxic chemicals into the ground.
The six groups—the Sierra Club, Earthworks, The Wilderness Society, Conservation Colorado Education Fund, Southern Utah Wilderness Alliance and Western Resource Advocates—represented by Earthjustice, seek to defend the BLM rule in two lawsuits. Both cases are pending before U.S. District Court Judge Scott Skavdahl in the District of Wyoming.
The first case was brought by two oil and gas industry trade associations, the Western Energy Alliance and the Independent Petroleum Association of America. The industry groups argue that BLM should leave regulation of fracking to state regulators. The second case, filed by the States of Wyoming, Colorado and North Dakota, alleges that BLM lacks the legal authority to regulate fracking on federal lands. According to media reports, the State of Utah has indicated its intention to join the states' lawsuit.
"Like other extreme attempts by states to assert authority over federal land, these legal claims are meritless," said Earthjustice Staff Attorney Michael Freeman, who is representing the conservation groups. "Our public lands belong to all Americans. They should be managed under strong national standards that protect our water, land and wildlife—not just to benefit oil and gas companies."
Both the industry trade associations and the states have asked the Court to issue a preliminary injunction blocking the BLM rule from taking effect on June 24. The Conservation Groups, if permitted to join the lawsuit, expect to oppose those requests.
The BLM rules impose several new requirements. For the first time, oil and gas companies will have to seek approval from BLM before conducting hydraulic fracturing operations on public lands. That process will allow the agency to review the proposed operation and ensure it does not jeopardize drinking water supplies or threaten other types of contamination. In addition, the use of certain waste pits at oil and gas well sites will be banned in most cases to protect wildlife, clean water and other resources. Instead, BLM generally will require oil and gas companies to use metal tanks to store these wastes. And the rule requires companies to disclose the chemicals used in fracking fluid.
"We would have liked to see BLM go further with these rules, but they nevertheless are an important step in the right direction," said Jon Goldin-DuBois, president of Western Resource Advocates. "They promise to reduce the number of chemical spills, groundwater contamination and other accidents."
"BLM still needs to do more to improve its management of fracking on public lands," said Deb Nardone, director of Sierra Club's Beyond Natural Gas campaign. "The new hydraulic fracturing rule represents only a first step, but we're in this case to ensure that the federal government keeps making progress—rather than moving backward—in dealing with the threats from fracking."
"The public needs a hydraulic fracturing rule to protect their public lands," said Earthworks Energy Program Director Bruce Baizel. "BLM's first ever fracking rule requires only modest steps to help protect streams and aquifers on public lands, and everything that relies on them."
"We're encouraged that the BLM has moved to update its oil and gas drilling standards," said Pete Maysmith, Executive Director, Conservation Colorado Education Fund. "Most important in this case is that the clear authority federal agencies have to oversee heavy industrial oil and gas activities on our public lands is maintained, if not further strengthened."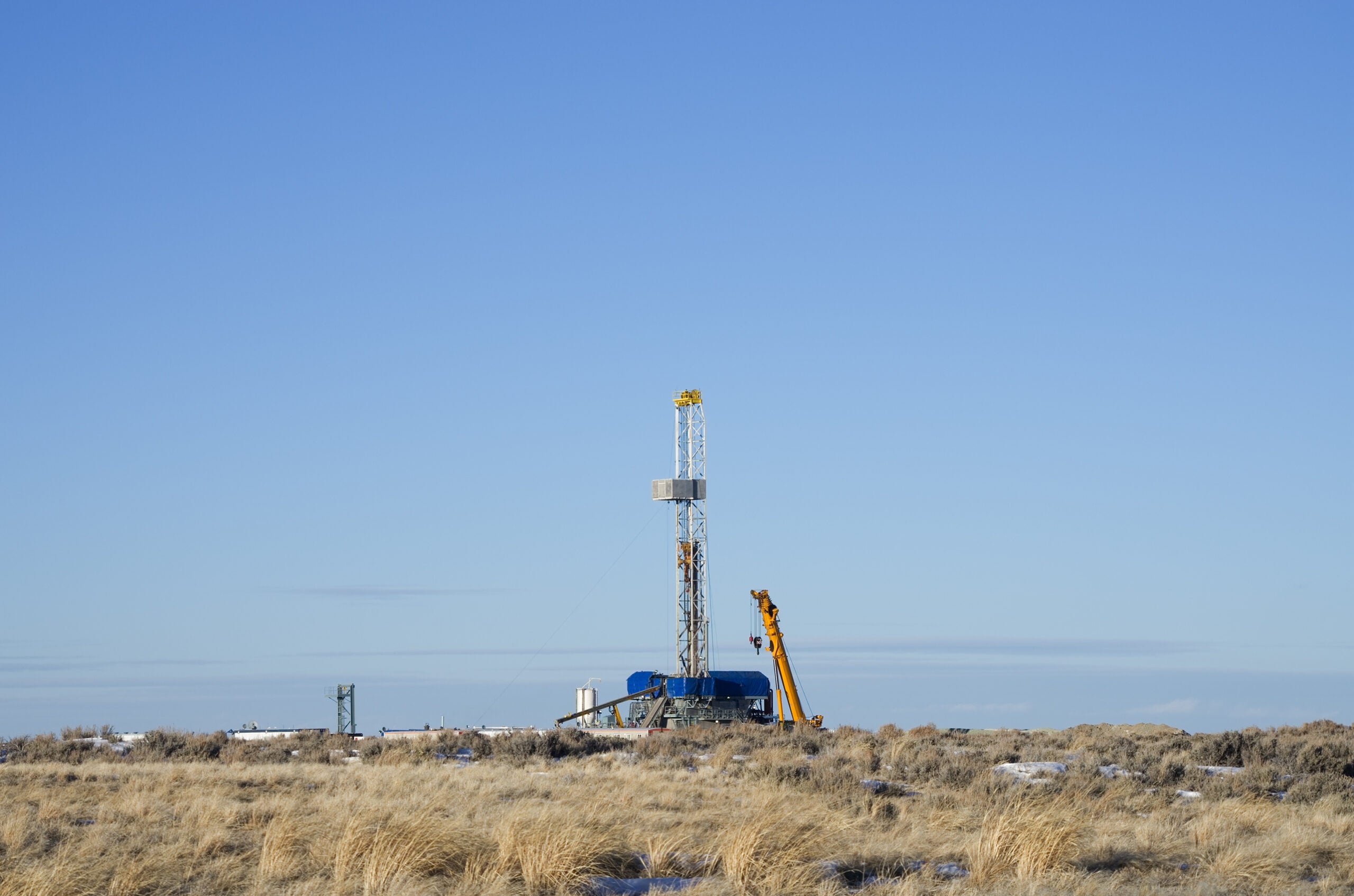 Earthjustice is the premier nonprofit environmental law organization. We wield the power of law and the strength of partnership to protect people's health, to preserve magnificent places and wildlife, to advance clean energy, and to combat climate change. We are here because the earth needs a good lawyer.