Deep Sea Corals Off Mid-Atlantic Coast Gain Historic Protections
Victory
—
Federal fisheries officials bar destructive fishing practices in 38,000 square miles of ocean home to rare corals
Virginia Beach, VA
—
Yesterday, the Mid-Atlantic Fishery Management Council voted to prohibit destructive trawl, dredge, and long line fishing in a 38,000 square mile swath of ocean off the Mid-Atlantic coast to protect under sea canyons where rare deep-sea corals have been discovered. With the exception of one small trap fishery whose practices are still being reviewed, the council voted to prohibit all bottom-tending fishing gear in 15 canyons, in some cases thousands of feet deep, along with all other areas of the sea floor more than 450 meters (about 1500 feet) deep running from southern Virginia to New York. This action protects an estimated 95% of documented deep sea corals and other habitat identified by scientists as places corals are likely to exist in the Mid-Atlantic region.  
Earthjustice is among a coalition of groups that included Pew Charitable Trusts, NRDC, and Wild Oceans, who fought for these protections.
The following is statement from Earthjustice attorney Roger Fleming:
"Beneath the ocean's surface there still lie worlds that are abundant with life and rare biodiversity that we have barely explored but that are increasingly in jeopardy from commercial fishing boats that could scrape and dredge it all into a desert wasteland. The Mid-Atlantic Council took a great stride toward protecting the critical ecosystems formed by rare and ancient cold water corals found deep on the ocean floor and canyon walls that provide habitat to a wealth of deep sea ocean creatures, some of which we are just discovering for the first time."
Video of the Deepwater Canyon Explorations in 2013
In a 36-day expedition, a team of scientists and technicians conducted exploratory investigations on the diversity and distribution of deep-sea habitats and marine life along the Northeast U.S. Canyons and at Mytilus Seamount, located within the U.S. Exclusive Economic Zone. (See more photos and videos)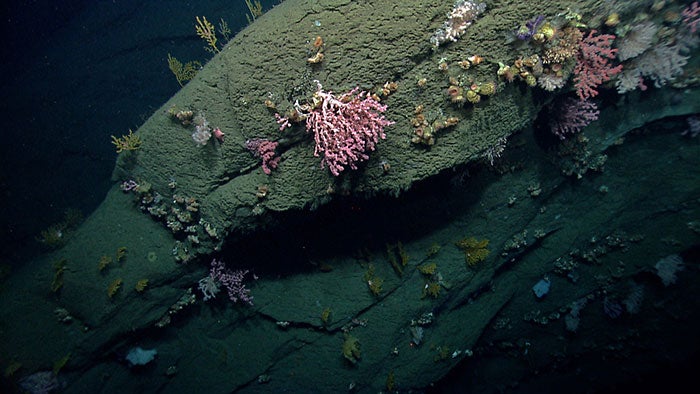 Earthjustice is the premier nonprofit environmental law organization. We wield the power of law and the strength of partnership to protect people's health, to preserve magnificent places and wildlife, to advance clean energy, and to combat climate change. We are here because the earth needs a good lawyer.