Earthjustice Statement on President's State of the Union Address
Urging the President to continue moving boldly forward on climate
Washington, D.C.
—
The following is a statement from Earthjustice President Trip Van Noppen:
"Tonight in his State of the Union address, President Obama spoke of a better politics in which we appeal to each other's basic decency instead of our basest fears, and work together to move this country forward. The President and our federal government are finally taking real action to protect our nation from costly and disastrous climate change. The President's plans to cut down on the worst sources of potent climate change pollution—carbon dioxide and methane—are unprecedented steps in the right direction, which will help clean up our nation's air, waters, and communities so that families can survive and thrive.
"On the heels of the hottest year on record, 2014, Congress can either go forward in protecting our country from rising sea levels, destructive superstorms, and devastating wildfires by advancing a globally competitive clean energy economy, or it can spend its time doing the bidding of dirty energy industries, and unraveling bedrock environmental protections that the public strongly support. We urge the leaders in Congress on both sides of the aisle to look beyond political positioning and to focus on the health and prosperity of our communities. If Congress fails us, we urge the President to use all of his executive powers to keep climate policies and environmental safeguards on track.
"The President also spoke of leading the world in oil and gas production. Our nation's waterways and drinking water sources, our treasured public lands, and our fragile Arctic require new thinking from the President. Short-sighted drilling and mining plans are threatening the special places Americans cherish. Attempting to address climate change while promoting ever more drilling and mining is like trying to win a race by riding the brakes. Boldly promoting clean energy sources and reining in dirty energy sources will reduce the impacts of climate change and help build the economy of the 21st century that the President promises."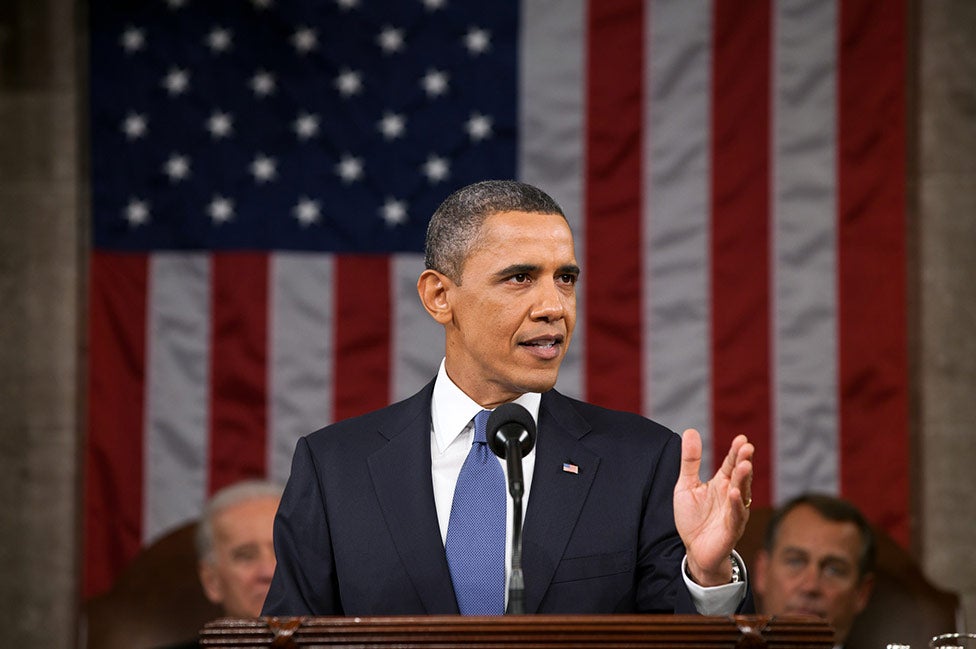 Earthjustice is the premier nonprofit environmental law organization. We wield the power of law and the strength of partnership to protect people's health, to preserve magnificent places and wildlife, to advance clean energy, and to combat climate change. We are here because the earth needs a good lawyer.