Earthjustice Statement on Wolves Retaining Protections in Wyoming and Great Lakes States
Victory
—
Victory for wolves and the soundness of the Endangered Species Act
Washington, D.C.
—
Wolves in Wyoming, Michigan, Minnesota and Wisconsin will retain their federal protections after a contentious policy "rider" that would have stripped them of Endangered Species Act protections was excluded from the final omnibus government spending bill released last night. The rider would have overridden two federal court decisions (including an Earthjustice victory for wolves in Wyoming) that found those states' management plans do not sufficiently protect wolves, while also barring further judicial review of the court decision overrides.
The following is a statement from Drew Caputo, Earthjustice Vice-President of Litigation for Oceans, Lands and Wildlife:
"Today, we celebrate that wolves in these areas will remain protected and not be subject to the same sort of unregulated killing that nearly wiped them out in the first place. We thank the members of the House and Senate who stood strong for the protection of wolves and recognized that a spending bill is no place to make life-and-death policy decisions for our nation's wildlife. We remain steadfast in our commitment to fight for the wolves and other species under threat of extinction."
Experts available for further comment: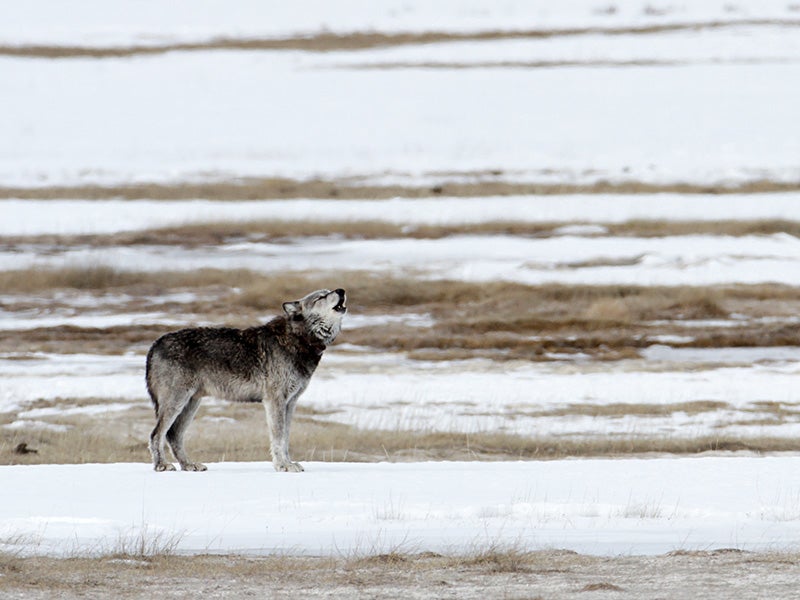 Earthjustice is the premier nonprofit environmental law organization. We wield the power of law and the strength of partnership to protect people's health, to preserve magnificent places and wildlife, to advance clean energy, and to combat climate change. We are here because the earth needs a good lawyer.