Federal Court Again Finds Maui County in Violation of Clean Water Act
All injection wells at Lahaina wastewater facility pollute offshore waters
David Henkin, Earthjustice, (808) 599-2436, ext. 6614
Honolulu, HI
—
For the second time in less than a year, a federal court has ruled that Maui County is illegally discharging wastewater in violation of the federal Clean Water Act. At issue are the millions of gallons of wastewater injected each day into wells at the Lahaina Wastewater Reclamation Facility that pollute the popular Kahekili Beach Park in West Maui, killing the coral reef and triggering outbreaks of invasive algae.
In May 2014, Judge Susan Oki Mollway found that Maui County's unpermitted discharges into 2 of 4 injection wells at the Lahaina facility violate the Clean Water Act. Last Friday, Judge Mollway ruled that discharges into the remaining two injection wells are likewise illegal. The Court's ruling means that, each day the County uses the facility, it commits multiple violations of the Act, subjecting the County to civil penalties of up to $37,500 per day, per violation.
The court will impose civil penalties for the County's violations following a trial set for August 11, 2015. Maximum penalties in this case already exceed $100 million, and the meter is ticking at a rate of over $100,000 per day.
"This environmental disaster has been going on for over 30 years," said David Henkin of Earthjustice who represents a coalition of groups in court. "This latest decision is a wake up call for the County to stop using the ocean as a sewer and finally fix this problem. The County can and should re-use the millions of gallons of wastewater from the Lahaina facility to meet the needs of golf courses, resorts, and other developments, not dump them onto fragile reefs."
Background
After years of unsuccessful attempts to resolve the issue out of court, in 2012, four Maui community groups—Hawaiʻi Wildlife Fund, Surfrider Foundation, West Maui Preservation Association, and Sierra Club-Maui Group—filed suit to force Maui County to secure a National Pollutant Discharge Elimination System permit, which would set limits on the pollutants that can be discharged from the wells.
In her May 2014 decision, Judge Mollway found that wastewater-laden groundwater entering the ocean at Kahekili "significantly affects the physical, chemical and biological integrity of the receiving waters." Evidence presented to the court establishes that the addition of nutrients from the County's facility accelerates the growth of fleshy seaweed and algae, which can compete with, outgrow, and kill coral. Long-term, independent monitoring at Kahekili has documented algal blooms and an associated decline in coral cover from 55% to 33% between 1994 and 2006.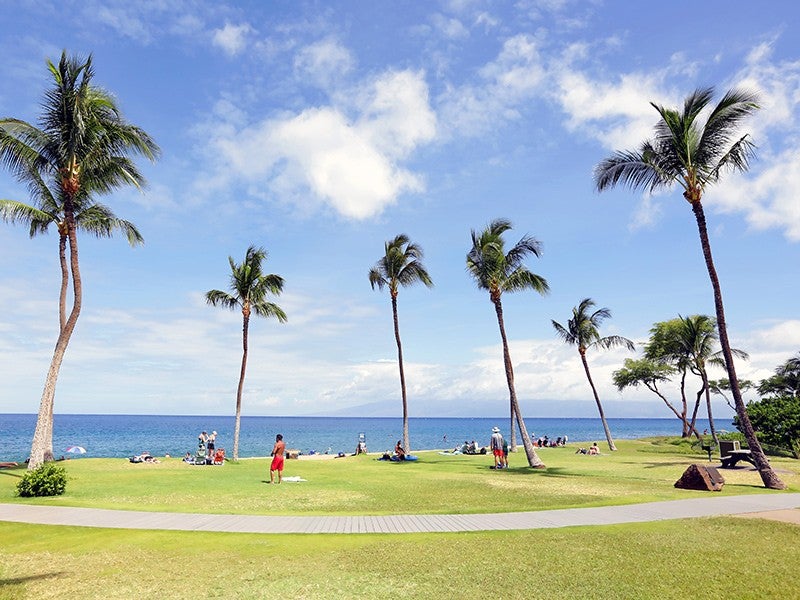 Earthjustice is the premier nonprofit environmental law organization. We wield the power of law and the strength of partnership to protect people's health, to preserve magnificent places and wildlife, to advance clean energy, and to combat climate change. We are here because the earth needs a good lawyer.