First 100 Days of the McConnell Senate
National public health and interest groups call for putting people ahead of polluters
Washington, D.C.
—
Mitch McConnell took control of the U.S. Senate 100 days ago. Since then, he has made absolutely clear that his top priority is protecting polluters, squandering his first 100 days as Senate Majority Leader on a misguided campaign to dismantle clean air and public health protections. Leading advocacy groups (listed below), which support federal action to combat climate change, including through curbing carbon pollution from power plants, released the following joint statement on the 100th day of the McConnell-led Senate:
"Today marks the hundredth day since the U.S. Senate was taken over by Mitch McConnell and, by extension, corporate polluters. Big polluters spent $721 million to secure an industry-friendly Congress and promote a dirty energy agenda. Their investment has paid off. Big polluter allies in Congress, led by Mitch McConnell, have spent the past hundred days trying to advance dirty energy projects and block and dismantle public health and environmental safeguards against carbon pollution.
"The American people didn't vote for a corporate takeover of Congress, but that's exactly what they are getting.
"From the first day to the 100th day, Mitch McConnell has put polluters' interests before all else, including the health and safety of our families and communities, clean energy investment and job creation and existing environmental laws. McConnell's dirty work includes trying to block power plant pollution standards, repealing clean air laws and dismantling public health safeguards that protect us all from dangerous pollution.
"He's even advised states to ignore the Clean Air Act by not developing state-based solutions to cut carbon pollution from power plants, despite overwhelming public support for action. McConnell is trying to stop any policy that would address climate change or cut the dangerous and unlimited carbon pollution coming from power plants.
"The American people deserve better. They deserve a Congress and congressional leaders who put people and public health before polluter profits."
LIST OF NATIONAL PUBLIC HEALTH AND INTEREST GROUPS:
Earthjustice
Environment America
Natural Resources Defense Council
League of Conservation Voters
Environmental Defense Fund
Physicians for Social Responsibility
Healthcare Without Harm
Rachel Carson Council
Earth Day Network
Climate Reality Project
Sierra Club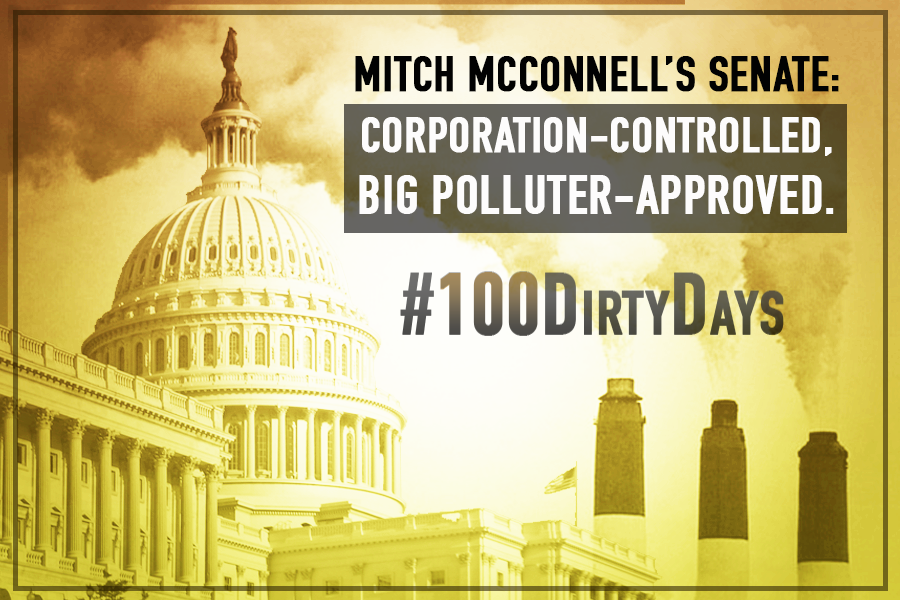 Earthjustice is the premier nonprofit environmental law organization. We wield the power of law and the strength of partnership to protect people's health, to preserve magnificent places and wildlife, to advance clean energy, and to combat climate change. We are here because the earth needs a good lawyer.