House Coal Ash Bill Passes, Obama Administration Threatens Veto
Alyssa Ritterstein, Earthjustice, (202) 797-5243
Washington, D.C.
—
Today, by a vote of 258 to 166, the House passed H.R. 1734, a bill that removes, weakens and delays critical safety protections established in the Environmental Protection Agency (EPA)'s long-awaited and first-ever national coal ash rule.
The vote comes after the Obama Administration threatened to veto the bill yesterday. The strongly worded Statement of Administration Policy (SAP) concludes, "Because it would undercut important national protections provided by EPA's 2014 CCR [Coal Combustion Residuals] management and disposal rule, the Administration strongly opposes H.R. 1734. If the President were presented with H.R. 1734 as drafted, his senior advisors would recommend that he veto the bill."
More than 300 public health, environmental, civil rights, environmental justice organizations and state legislators also oppose the bill. They believe it's an attack on transparency and minimum protections for thousands of communities that are facing water contamination, severe toxic dust, and the risk of catastrophic collapse of coal ash impoundments.
Statement from Andrea Delgado, Sr. Legislative Representative, Earthjustice
"This is an example of politics as dirty as coal ash. Despite devastating toxic spills in Tennessee and North Carolina, and headlines broadcasting the poisoning of drinking water at more than 200 sites in 37 states, Rep. McKinley and the bill's supporters decided to provide relief to utilities responsible for the contamination—not to the public.
We were heartened by the Administration's strong Statement of Administration Policy (SAP) and applaud Representatives Adams (NC-12), Butterfield (NC-1), Castor (FL-14), Connolly (VA-11), Pallone (NJ-06), Foster (IL-11) and Watson Coleman (NJ-12), for their leadership in speaking out against this attack on transparency and public health protections.
The fight now moves to the Senate where an identical bill was introduced by Senators Hoeven (R-ND) and Manchin (D-WV). We need the rule's critical safeguards now, and we will continue to fight for them."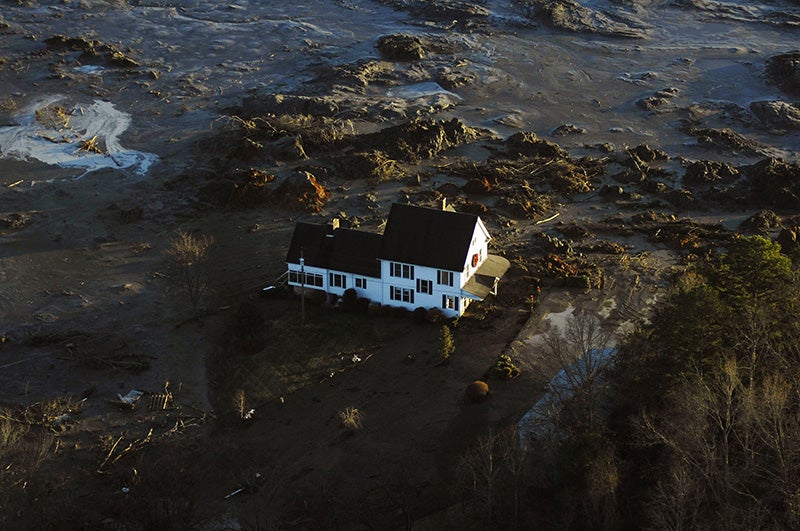 Earthjustice is the premier nonprofit environmental law organization. We wield the power of law and the strength of partnership to protect people's health, to preserve magnificent places and wildlife, to advance clean energy, and to combat climate change. We are here because the earth needs a good lawyer.