Idaho Fish and Game Will Not Kill Wolves in Frank Church-River of No Return Wilderness This Winter
Following court action, agency announces that it will not proceed with wolf control actions
Maggie Caldwell, Earthjustice, (415) 217-2084
,
Melanie Gade, Defenders of Wildlife, (202) 772-0288
,
Ken Cole, Western Watersheds Project, (208) 429-1679
,
Andrea Santarsiere, Center for Biological Diversity, (303) 854-7748
,
Ralph Maughan, (208) 221-6789
,
George Nickas, Wilderness Watch, 406-542-2048
Ogden, UT
—
The U.S. Forest Service notified Earthjustice today that no wolf-killing by the Idaho Department of Fish and Game will occur in the federally-protected Franck Church-River of No Return Wilderness during the winter of 2015–16.
Idaho's wolf management plan for the Middle Fork zone in the heart of the River of No Return Wilderness authorizes the sustained killing of up to sixty percent of the resident wolves over multiple years in order to artificially inflate elk populations for the benefit of a small number of commercial outfitters and hunters. During the winter of 2013–2014, a state trapper killed nine wolves in the wilderness to further those plan objectives.
But in response to a lawsuit Earthjustice brought on behalf of long-time Idaho conservationist and wilderness advocate Ralph Maughan along with four conservation groups—Defenders of Wildlife, Western Watersheds Project, Wilderness Watch, and the Center for Biological Diversity—Idaho Fish and Game abruptly terminated its wolf killing activities and agreed to halt state wolf killing in the wilderness at least until November 1, 2015. Today's notification—which Idaho and the Forest Service were required to provide to Earthjustice as the result of a commitment made to resolve the lawsuit—confirms that the wolves of the River of No Return will be safe from Idaho's killing program for the 2015-16 winter as well.
"The Frank Church-River of No Return Wilderness is one of our nation's last great wild spaces," said Earthjustice attorney Timothy Preso. "We are relieved that it will be managed as a wild place with natural wildlife populations, rather than an elk farm, for at least the coming winter. We will remain vigilant to ensure that wilderness values prevail for the long term."
"Happily this means a year will go by without Idaho Fish and Game artificially disrupting the natural wildlife processes that are essential to a protected wilderness area," said Ralph Maughan, a retired Idaho State University professor who was a member of the citizens' group that drew up the boundaries of the Frank Church Wilderness 35 years ago. "I like to think it means respect for wilderness is growing inside the department."
"The Frank Church wilderness is the largest forested wilderness area and a core habitat for gray wolves in the western United States," said Mike Senatore with Defenders of Wildlife. "Wilderness should be managed as wilderness, not as a game farm for favored hunters and commercial outfitters. This decision reflects that belief. We hope that Idaho and the Forest Service will continue to respect the value of wilderness and the wildlife that inhabit it."
"After the Idaho Department of Fish and Game killed the Golden Pack, one of the most researched wolf packs in Idaho, we are happy that they have decided not to indiscriminately kill more wolves in one of the premier wilderness areas of the United States this winter," said Ken Cole of Western Watersheds Project. "If wolves aren't safe from government persecution in wilderness, where can they be?"
"It's great news that Idaho has suspended its wolf-control program again this year, though we have to remain vigilant," said George Nickas of Wilderness Watch. "Until the State changes its goals both the wolves and the wilderness remain at risk."
"We're overjoyed that the state of Idaho will not be carrying out their senseless campaign to kill wolves in one of the biggest and best wilderness areas in the country," said Andrea Santarsiere, staff attorney at the Center for Biological Diversity. "Wolves should not be killed for playing their natural role in the food chain in a place where natural processes are meant to prevail."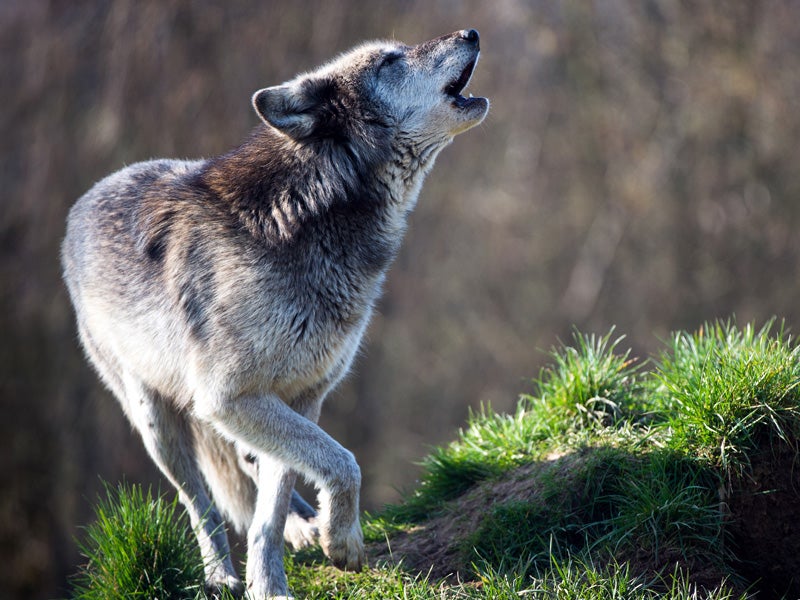 Earthjustice is the premier nonprofit environmental law organization. We wield the power of law and the strength of partnership to protect people's health, to preserve magnificent places and wildlife, to advance clean energy, and to combat climate change. We are here because the earth needs a good lawyer.