New Proposal Could Cancel Illegal Oil & Gas Leases In White River National Forest
If adopted, the recently released Environmental Impact Statement would protect tens of thousands of acres in the Thompson Divide from development
Carbondale, CO
—
BLM just released a Draft Environmental Impact Statement (draft EIS) with a proposed action to deal with 65 illegally issued leases on the White River National Forest. More than two-dozen of the leases are located within the Thompson Divide and many of the rest of the leases overlap with inventoried roadless areas west of the Divide.
While Wilderness Workshop is still reviewing the draft EIS, experts with the organization are calling it "a significant first step." BLM's draft contains a "proposed action" that would cancel all leases within the area that the U.S. Forest Service has closed to future leasing. If adopted, BLM's proposed action would protect tens of thousands of acres in the Thompson Divide from development and ensure that pristine roadless lands both in and outside the Divide aren't bulldozed for new oil and gas development.
BLM's draft included five alternatives for how to deal with the illegally issued leases. Their proposed action is Alternative 4 which tracks the Forest Service's recently issued oil and gas leasing plan. The proposed action calls for partial or total cancellation of 25 leases in the Thompson Divide. While not a final decision, according to BLM regulations, a proposed action reflects the agency's goal.[1]
"While we're still reviewing the document, we are pleased to see BLM propose cancelation of leases in the Thompson Divide and protection of roadless lands; we would like to see them go one step further and cancel all the leases," said Wilderness Workshop Staff Attorney Peter Hart. "These leases were issued without any environmental review, without adequate public process, without necessary protections for wildlife and with no explicit protections for roadless areas. They occupy some of the most treasured public lands in the country. There isn't any way to resolve all of the problems with these leases short of cancelling them and starting over."
BLM's analysis of these leases began in 2014 as a result of years of advocacy by Wilderness Workshop and Pitkin County and thousands of citizens demanding BLM properly analyze the environmental impacts of the leases. During BLM's scoping period last year, tens of thousands of people submitted public comments to BLM asking them to cancel the leases.
Leases that would be cancelled include those held by SG Interest and Ursa Resources that have been subject of ongoing legal disputes brought by Wilderness Workshop and Pitkin County. "Many of these leases should have expired already, but have been kept on life support during this process," said Mike Freeman of Earthjustice, who represents Wilderness Workshop. "This proposed action to cancel the leases is a good sign that BLM understands the problems posed by these leases. We hope the agency uses its authority to terminate them."
"This is a significant milestone; the community has been working for years to achieve permanent protection for the Thompson Divide and this is the best indication yet that BLM will cancel the illegally issued leases," noted Will Roush, Conservation Director at the Wilderness Workshop. "However, BLM needs to hear a chorus of calls for cancellation of the illegal leases from local citizens and folks across the country who don't want to see drilling on these cherished public lands."
The BLM will accept public comments until January 8th. The final plan won't be released until sometime next year.
[1] 40 CFR 1508.23: Proposal — Proposal exists at that stage in the development of an action when an agency subject to the Act has a goal and is actively preparing to make a decision on one or more alternative means of accomplishing that goal and the effects can be meaningfully evaluated.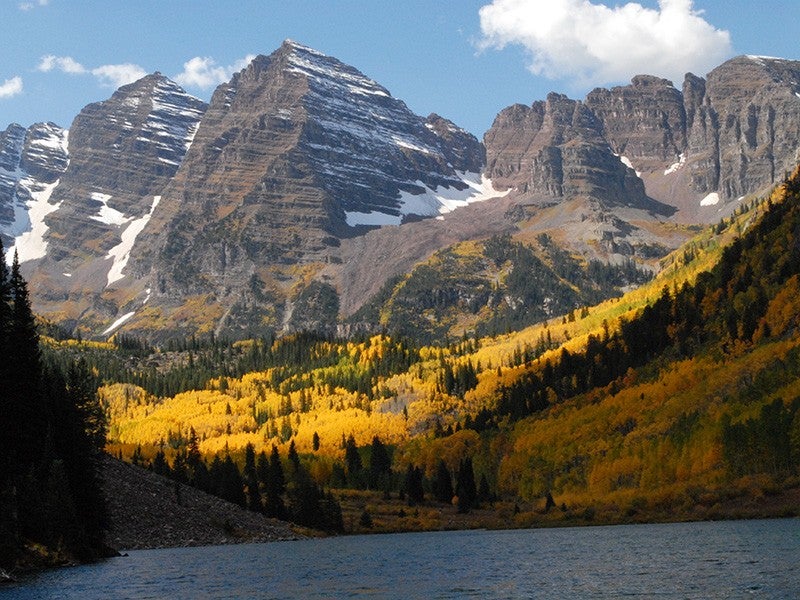 Earthjustice is the premier nonprofit environmental law organization. We wield the power of law and the strength of partnership to protect people's health, to preserve magnificent places and wildlife, to advance clean energy, and to combat climate change. We are here because the earth needs a good lawyer.