Leading Marine Scientists Sound Alarm on Destructive Oil and Gas Airgun Exploration in Atlantic
Earthjustice highlights catastrophic combined effects of industrial airgun blasting and Navy sonar tests
Washington, D.C.
—
Today, 75 of the foremost marine scientists from world-class institutions including Duke, Cornell, the New England Aquarium, Stanford, and the University of North Carolina, sent a letter to the Obama Administration warning of the catastrophic effect of seismic oil and gas exploration on Atlantic marine life.
The following is a statement from Earthjustice attorney Steve Roady:
"This strong statement from the world's leading ocean scientists leaves no doubt that the intense and repeated noise generated by seismic oil and gas exploration would critically harm whales, fish, sea turtles and countless marine mammals along the Atlantic coast. What's worse is that planned acoustic blasting from airguns would occur in the same waters where Navy sonar and other noise-producing activities are already underway. Separately and together, these kinds of activities have already been proven to harm marine mammals, which primarily rely on sound to communicate, navigate, feed and find mates—crucial functions of life. And it's not just whales hurt by saturating our biologically rich coastal waters with deafening levels of noise: sea turtles and fish flee from feeding, breeding or nesting areas, and commercial fishermen report declining catch rates during and after these operations. The law protects many of these animals and their habitat from this kind of harm. The U.S. government must follow the law and halt its plans for such exploration and re-evaluate the cumulative effects of any such seismic activity in these waters. "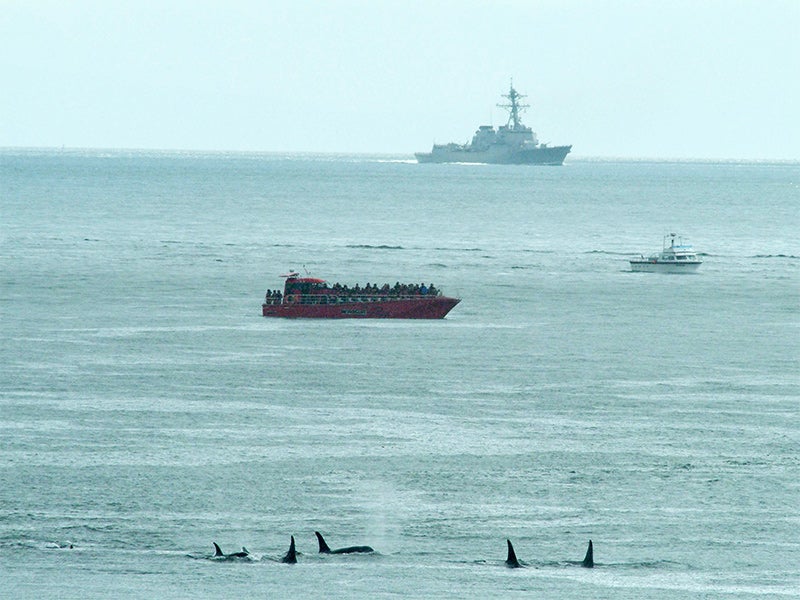 Earthjustice is the premier nonprofit environmental law organization. We wield the power of law and the strength of partnership to protect people's health, to preserve magnificent places and wildlife, to advance clean energy, and to combat climate change. We are here because the earth needs a good lawyer.