Maryland General Assembly Passes Bill Launching Community Solar
If signed, Maryland would become 11th state in U.S. with community solar access
Annapolis, MD
—
Today, Maryland lawmakers took a key step to increase statewide access to clean energy by passing two bills, HB 1087, sponsored by Delegate Luke Clippinger, and SB 398, sponsored by Senators Catherine Pugh and Victor Ramirez, which allow for the creation of community solar projects. If signed by Governor Larry Hogan, Maryland will join 10 other states that allow some form of community solar.
"Community solar will enable all Marylanders to generate renewable solar energy. I want to thank the House Economic Matters Committee for their hard work and support for this important piece of legislation. Solar is no longer a potential future prospect for energy generation here in Maryland, it is the here and now," said Delegate Luke Clippinger, Chair of the House Democratic Caucus. "I can't thank all of the supporters, advocates, and my fellow legislators enough who made this next step in making renewable energy more mainstream and possible."
"Passage of this community solar legislation is a common sense step toward providing more Marylanders with access to clean, renewable energy," said Senator Victor Ramirez.
"This bill is a significant step that will remove barriers to renewable energy by allowing all Marylanders to choose solar energy," said Jessica Ennis, a senior legislative representative at Earthjustice, an environmental law organization that worked to secure passage of the bill. "We hope Gov. Larry Hogan sees value in this community solar pilot program and signs the bill into law."
Community solar projects expand access to renewable energy by allowing multiple people to invest in or subscribe to one solar energy project and offset a portion of their electric bill from the energy generated through a credit. Projects could be sited in a variety of places, like the roof of an apartment building, a community center, a church or even in an open field.
The bills create a three-year pilot program that will allow for the construction of community solar projects and will examine the impact of community solar in the state and best practices throughout the U.S. They will also lead to recommendations to the General Assembly on the merits of a permanent program.
More than 50 community renewable energy projects are currently operating in 17 states.
"Community solar will allow companies like Nextility to offer our solar services to hundreds of thousands of Maryland consumers who cannot access solar energy today," said Mike Healy, VP of Market Development & Policy at Nextility.
"Thanks to the Maryland General Assembly for their bipartisan support of this important new policy, which will allow many more Maryland residents to benefit from participation in the state's clean energy and pollution reduction goals," said Dave O'Leary, Conservation Chair of the Maryland Sierra Club.
"Maryland seems to have reached a turning point in deciding how to meet its energy needs," said Abigail Dillen, Earthjustice, vice president of litigation for climate and energy. "The fact that Maryland lawmakers passed a moratorium on fracking because of concerns about health impacts and have now decided to pilot a community solar project shows that Maryland can be a leader in moving the nation toward a clean energy future."
Stakeholder Quotes:
"This pilot program is a key component to our industry's goal of increasing access to solar energy," said Rick Peters, MDV-SEIA Board President and CEO of Solar Energy Services. "In an increasingly bipartisan fashion, Maryland legislators continue to lead on renewable energy policy—creating jobs and opportunity for Marylanders."
"We applaud the passage of community solar legislation," said Ramon Palencia-Calvo, Maryland League of Conservation Voters Education Fund's Latino Outreach Director. "Approximately 50 percent of Latino families in Maryland are renters. Community solar will empower many of these renters and other Latino families to take charge of their energy future."
"Maryland has the potential to power our state 10 times over with solar energy." said Talya Tavor, Interim Director with Environment Maryland "By passing this bill, we're taking the next step towards utilizing our potential and moving Maryland forward towards a cleaner future."
"Until now building a community solar project has been really complicated and often too difficult for many community organizations. This will change with the new law and will make solar accessible for the first time for many Marylanders who want to go solar but could not before," said David Brosch, president of University Park Community Solar LLC. "This is a new day."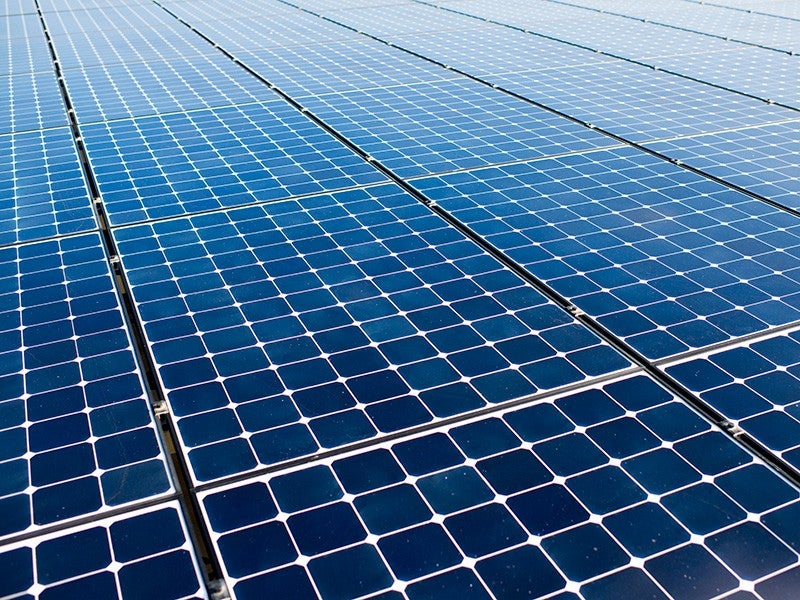 Earthjustice is the premier nonprofit environmental law organization. We wield the power of law and the strength of partnership to protect people's health, to preserve magnificent places and wildlife, to advance clean energy, and to combat climate change. We are here because the earth needs a good lawyer.