Maryland Senator Introduces Legislation to Protect Water from Fracking Pollution
Bill aims to end oil and gas industry's free pass to pollute
Raul Garcia, Earthjustice, (571) 294-0559
Washington, D.C.
—
Maryland Senator Benjamin Cardin introduced a bill today before members of the U.S. Senate which aims to close fracking loopholes that put the health of communities and water quality at risk. The FRESHER Act is meant to protect waterways from fracking-produced pollutants. 
Currently, laws exempt the oil and gas industry from basic Environmental Protection Agency (EPA) permitting programs which protect our rivers, streams, and lakes from pollution. As fracking continues to expand, the lack of environmental protections allows our water to be polluted and endangers the lives of people across the country.
"Americans have a right to clean and safe drinking water and I read this report as a call for greater protections for public health, public land and water resources before fracking is allowed to expand in Maryland and elsewhere around the country," said Senator Cardin. 
The bill comes as a response to a report released by the EPA last week which concluded that, even if not widespread, oil and gas development has contaminated drinking water across the country. 
"We cannot afford to continue giving the oil and gas industry a free pass to pollute our water," said Raul Garcia, Earthjustice Associate Legislative Counsel. "We now have concrete evidence that fracking is polluting our water and the laws in place fail to restrain oil and gas pollution. It's time to update our laws to reflect the fact that unregulated fracking puts our communities and children at risk. We thank and applaud Senator Cardin for his efforts to protect our waterways."
What the FRESHER Act is and Why it matters
The FRESHER Act aims to close the loophole in the Clean Water Act that endangers our water quality. This bill would hold oil and gas companies to the same standards as other industries and require them to obtain stormwater runoff permits for construction and drilling activities. The bill would also mandate a study to better understand the effect of stormwater runoff from oil and gas operations.
Background
In March 2015, four members of the U.S. House of Representatives introduced legislation to close this fracking loophole and similar ones that exempt the oil and gas industry from portions of our nation's bedrock environmental laws. In the same month, Earthjustice and 96 other organizations called on members of Congress to co-sponsor a Frack Pack, which included the FRESHER Act and three other acts.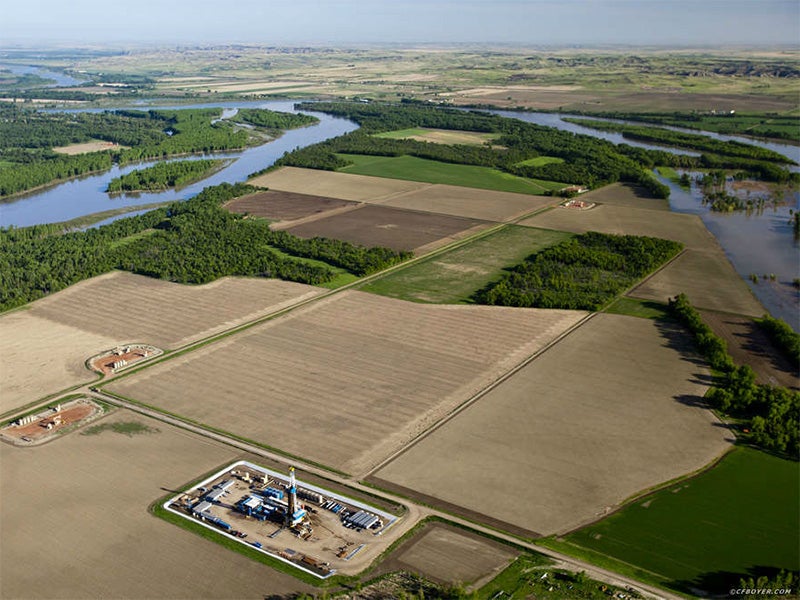 Earthjustice is the premier nonprofit environmental law organization. We wield the power of law and the strength of partnership to protect people's health, to preserve magnificent places and wildlife, to advance clean energy, and to combat climate change. We are here because the earth needs a good lawyer.