More than 500,000 Call on EPA to Strengthen Smog Protections
Public comment period on National Ambient Air Quality Standard ends today
Washington, D.C
—
More than 500,00 people—including members of community, environmental and health advocacy groups—have submitted comments calling on the U.S. EPA to finalize a more protective ozone or smog standard to properly protect public health.
"People from all over the United States from large cities on the East Coast and West Coast to areas of the Midwest and South sent comments calling on the EPA to ensure that we are protected from unsafe levels of ozone," said Lisa Garcia, Earthjustice's vice president of Healthy Communities.
"EPA has a great opportunity now to reduce impacts to communities from unhealthy levels of smog," said Garcia adding, "The science supporting more stringent protection is stronger than ever."
In November, EPA proposed lowering the current ozone standard from 75 parts per billion to a range between 65 and 70 ppb.
But national groups involved in advocacy around this issue—including, Environmental Defense Fund, Natural Resources Defense Council, Sierra Club and Moms Clean Air Force—are calling for a 60 ppb standard, arguing that a wealth of medical and scientific studies reviewed by EPA show that a 60 ppb smog standard is needed to protect human health.
"Lives are at stake," said Garcia. "More than 1,000 studies now link ozone to an array of serious health impacts, including premature deaths, asthma attacks, cardiovascular disease, bronchitis, emergency room visits, and hospitalizations," she said.
At midnight tonight, EPA's public comment period ends. EPA will review comments and updates its proposal before it goes to the White House Office of Management and Budget for review.
EPA data shows that a more protective standard could save thousands of lives and avoid nearly one million asthma attacks, and up to 1 million missed school days of school.
In March 2013, Earthjustice sued the EPA on behalf of environmental and health advocacy groups—for missing the legally required deadline to review the 2008 ozone standards.
In April 2014, the U.S. District Court ordered the EPA to issue proposed ozone standards by Dec. 1 and finalized standards by Oct. 1, 2015.
One in 10 children have asthma in the U.S. African Americans, who live in communities with higher levels of pollution, have higher asthma rates. One in 6 African American children have asthma. One in 5 Puerto Rican children have asthma.
As we enter spring, when ozone levels rise and families are forced to keep children inside, groups involved in this effort are going to ramp up pressure on the White House to support a stringent smog standard.
"Americans have a right to safe, healthy air and EPA should uphold that right against attacks by polluters and their political allies," said John Walke, Clean Air director of the Natural Resources Defense Council, which is also pushing for tougher standards.
In 2011, former EPA Administrator Lisa Jackson proposed a more stringent smog standard and called the current standard of 75 ppb indefensible. The proposal was pulled by OMB and the White House, leaving the health of millions of Americans at risk. This is the last opportunity that the Obama Administration has to ensure all Americans are protected from this dangerous pollutant.
Earthjustice attorney Paul Cort, who filed the litigation that lead to the ozone proposal, called on the Obama administration to rebuff industry attempts to derail more protective standards.
"Smog is dangerous to kids, seniors and asthmatics," said Cort. "The president needs to give people the health protection they deserve, and reject polluter claims that clean air will cost too much. The economy has tripled since 1970 when the Clean Air Act went into effect and air quality began to improve. And stronger standards will save tens of billions in health care costs, according to EPA estimates."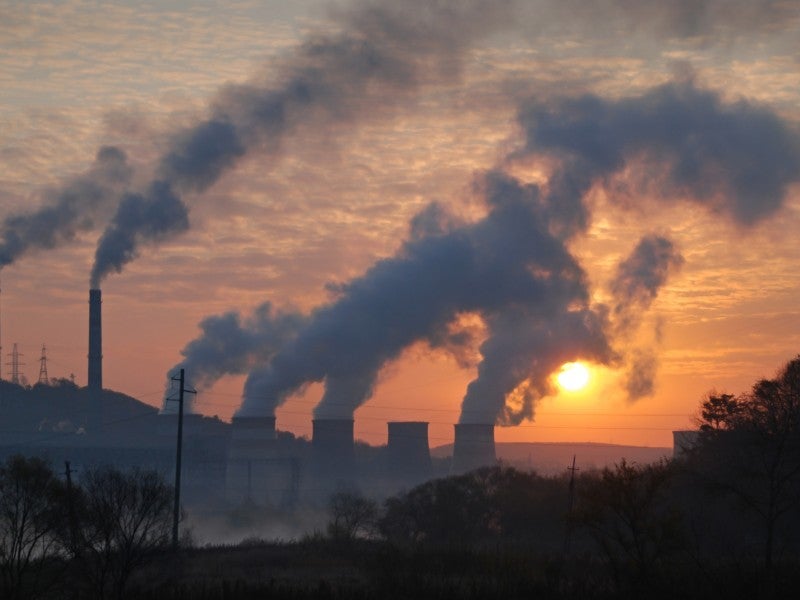 Earthjustice is the premier nonprofit environmental law organization. We wield the power of law and the strength of partnership to protect people's health, to preserve magnificent places and wildlife, to advance clean energy, and to combat climate change. We are here because the earth needs a good lawyer.