New Report Reveals Major Flaws in Industry Attack on Stronger Ozone Standard
Billions identified in overinflated cost estimates
Keith Rushing, Earthjustice, (202) 797-5236, (757) 897-2147
,
David Baron, Earthjustice, (202) 667-4500, ext. 5203
,
Seth Johnson, Earthjustice, (202) 797-5245
Washington, D.C.
—
As a court-ordered deadline looms for a decision by the U.S. Environmental Protection Agency on strengthening national clean air standards for ozone, a detailed new report finds that an industry-funded study "grossly" exaggerates the cost of meeting stronger standards—by more than 700%. It further finds "unfounded and unsupportable" claims that a stronger standard would lead to economic harm or job losses.
The findings were released today in a new report entitled Clearing up the Smog, prepared by Synapse Energy Economics, a research consulting firm specializing in environmental and energy issues. Synapse was retained by Earthjustice to fact-check a study conducted by NERA Economic Research for the National Association of Manufacturers (NAM) that claimed compliance with stronger ozone health standards would cost 10 times more than predicted by the EPA and would depress the economy. The Synapse report finds that NERA significantly exaggerated compliance costs due to major flaws, math errors, and unfounded assumptions in NERA's analyses. Among other things, Synapse found:
NERA significantly exaggerated the emission reductions needed to meet a stronger standard through a series of unfounded and skewed assumptions.
Applying a more reasonable estimate of needed emission reductions to EPA's cost estimation approach yields an annual cost figure that is $1.4 billion/year lower than EPA's projected cost of meeting a stronger standard.
NERA grossly inflated the costs of meeting a stronger standard by basing those costs on a high-priced version of a "cash for clunkers" program where people would be paid to scrap older cars, one of the most expensive and inefficient ways imaginable for cutting ozone-forming pollution.
NERA's analysis, as presented to the EPA, suffers from a math error of about $70 billion—nearly half of NERA's annualized cost estimate.
Ozone is a greenhouse gas formed from pollutants emitted by power plants, factories and motor vehicles. Literally thousands of studies now link ozone-to an array of serious health impacts, including bronchitis, asthma attacks, emergency room visits, hospitalizations, and premature deaths. The research shows these impacts occur at levels well below those allowed by the current standard. Four times in the last eight years, the EPA's independent science advisors have unanimously called for stronger standards. That call has been joined by the nation's leading medical societies and health organizations, including, the American Medical Association, the American Pediatric Association, the American Thoracic Society, the American Lung Association, and the American Heart Association.
Last December, the EPA proposed strengthening the ozone standard from 75 parts per billion to within a range of 65-70 ppb. The proposal is currently being reviewed by the White House Office of Management and Budget, and, by court order, must be finalized by Oct. 1.
"The NERA report grossly overstates compliance costs, due to major flaws, math errors, and unfounded assumptions," the report's authors wrote. The study also faults NERA's claim that a stronger ozone standard would harm the economy, finding that the claim defies reality and ignores the economic stimulus that results from investment in pollution controls. NERA also failed to factor in the $19-$38 billion in health and other benefits from a more protective ozone standard. And contrary to repeated claims by NAM, the NERA study does not predict actual job losses from a stronger standard.
Earthjustice Managing Attorney David Baron said NAM's effort is political and intended to pressure EPA to ignore its legal duty to protect public health. "Ozone is dangerous to kids, seniors, and asthmatics, said Baron.
EPA needs to set standards based on what's needed to protect these people—not on industry's wildly exaggerated cost claims."
The Clean Air Act requires EPA to review and appropriately update the ozone standard every five years based solely on what's needed to protect public health. Costs cannot be considered in setting the standard—only in implementing them.
Earthjustice attorney Seth Johnson, who specializes in air pollution issues, said the error-ridden NAM/NERA analysis has no merit and shows that the claims about economic impact have no factual basis.
"NAM's error-ridden cost estimates are indefensible," said Johnson. "This industry trade group has spent huge sums of money to deceive the American public and elected officials into believing that Americans must make a choice between their health and the economy. Today's report shows that the economic threat NAM claims is baseless."
Johnson noted that the correlation between protecting the public from air pollution and economic impact that industry always tries to draw is not backed up by the facts. He said that since the Clean Air Act became law in 1970, the economy has more than tripled, while air pollution has fallen by about 70 percent, despite polluters' claims that virtually every public health protection will cause economic catastrophe.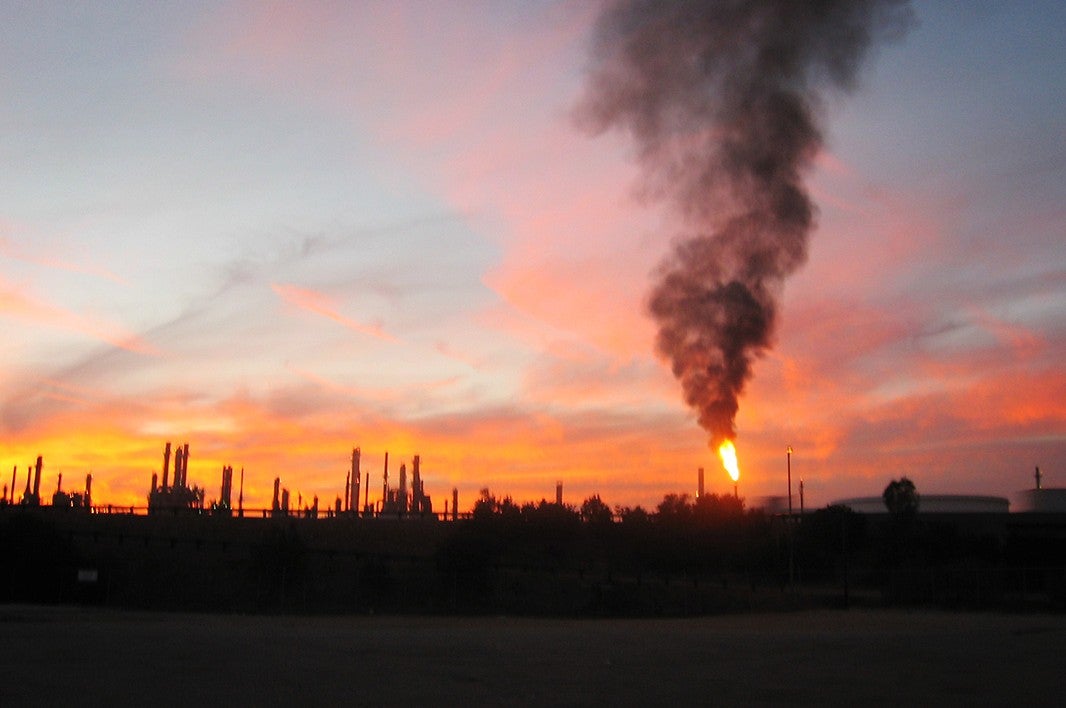 Earthjustice is the premier nonprofit environmental law organization. We wield the power of law and the strength of partnership to protect people's health, to preserve magnificent places and wildlife, to advance clean energy, and to combat climate change. We are here because the earth needs a good lawyer.