Palau Creates National Marine Sanctuary
This action establishes one of the world's largest marine protected areas
San Francisco, CA
—
Earthjustice applauds the creation of the Palau National Marine Sanctuary, signed into law today by President Tommy Remengesau, establishing one of the world's largest marine protected areas.
"This bold action to protect the full sweep of the country's valuable ocean resources affirms that Palau is a world leader in marine conservation," said Drew Caputo, Earthjustice Vice President of Litigation for Lands, Wildlife and Oceans. "No other country has done more."
The law designates 80 percent of the nation's exclusive economic zone—an area bigger than the state of California—as a no-take marine reserve, and the remaining 20 percent as a managed domestic fishing zone for local fishers to supply the national market and ensure food security for Palau now and into the future.
Palau's marine ecosystems are some of the most diverse on earth, home to more than 700 species of coral and 1,300 species of fish. Globally, oceans are threatened by over-fishing, pollution, warming and acidification. Large, no-take marine reserves are crucial to efforts to build marine resilience to climate change by allowing fish stocks to rebound and reducing by-catch of species that are critical to ocean health.
Earthjustice was privileged to provide legal support to the government of Palau, advising on the legal requirements under ocean treaties and fisheries access agreements to which Palau is a party, and the Palau National Marine Sanctuary Act.
"The sanctuary is a major contribution to healthy oceans and reef systems that are more resilient to climate change, both for the people of Palau and for the world," said Earthjustice international program attorney, Erika Rosenthal. "Ocean biomass conservation—through fisheries conservation and management and marine protected areas — is critical to maintaining the ocean's function as an effective carbon sink."
The precedent-setting Palau marine protected area shows that small island states, often called large ocean nations, can be global conservation leaders, and make major contribution to the international targets for marine protected areas established under the Convention on Biological Diversity.
Support for the sanctuary was strong across the island from governors to traditional leaders to thousands of Palauans who demonstrated and signed petitions. Palau has long been a leader in ocean conservation. The nation established the first shark sanctuary in the region in 2001 and was a leader in the Micronesia Challenge, designating a near-shore network of protected areas starting in 2003.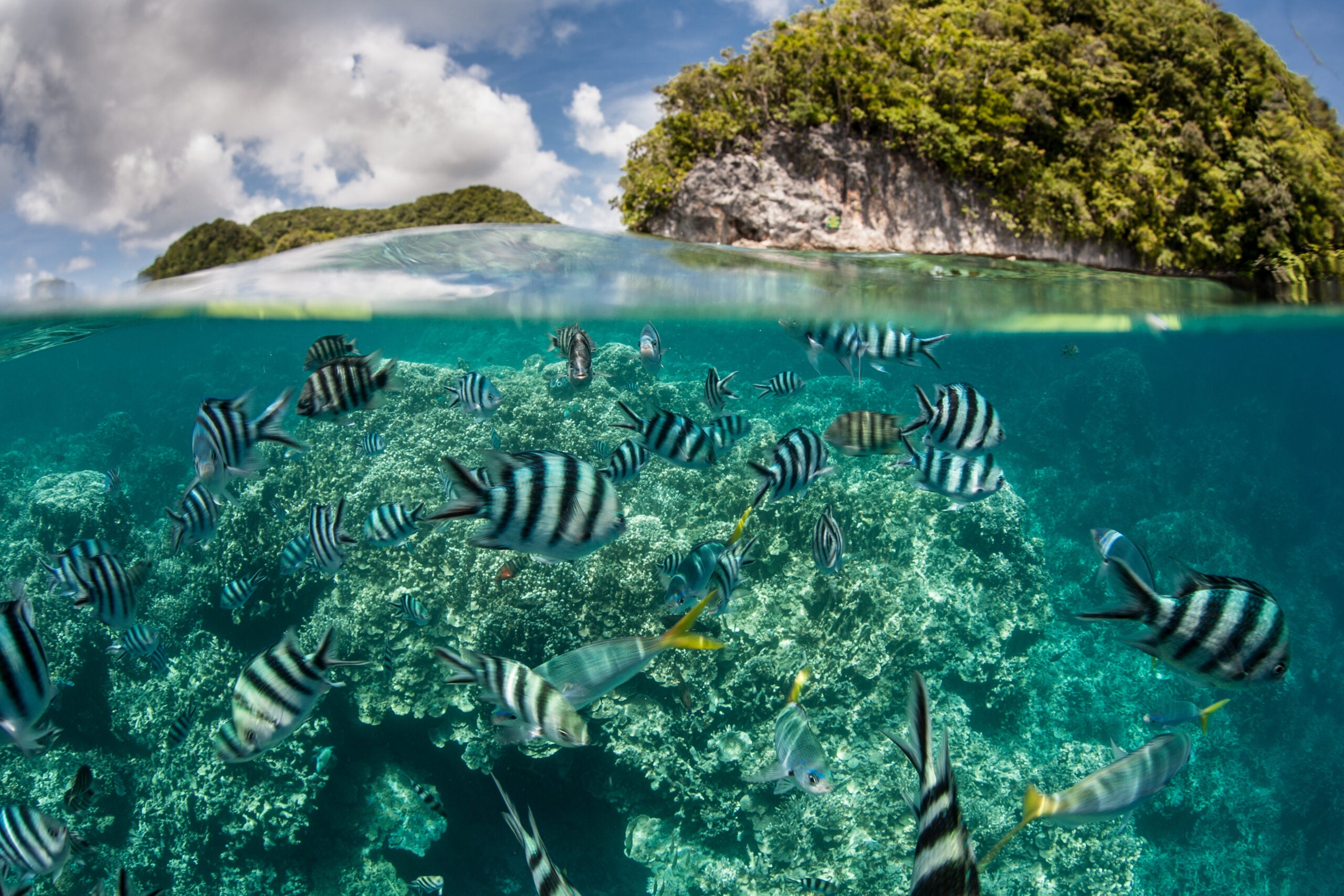 Earthjustice is the premier nonprofit environmental law organization. We wield the power of law and the strength of partnership to protect people's health, to preserve magnificent places and wildlife, to advance clean energy, and to combat climate change. We are here because the earth needs a good lawyer.