Ruling Protects California Law Holding Railroads Responsible for Oil Spills, Disaster Planning
Victory
—
Railroads must show financial responsibility, safety plans for hazardous fuels they transport in California
San Francisco, CA
—
Yesterday, a federal judge dismissed a legal challenge to a California law that requires railroads to commit to oil spill response plans and demonstrate financial solvency in state efforts to reasonably prepare for the risk of oil car derailments and disasters such as those seen this year in West Virginia, Ontario and Illinois.
Reacting to a dramatic surge in crude oil trains coming into the state and threatening state waters, California passed a law last year requiring that railroads and other entities that transport oil across the state prepare comprehensive oil spill response plans and demonstrate financial responsibility to clean up a worst-case oil spill. The railroad industry sued the state, seeking to prohibit enforcement of the law, arguing that federal rail laws preempt any state regulation of the railroads. Earthjustice, representing a coalition of concerned citizen groups, sportfishermen, and environmental organizations, joined in the State of California's defense of the law.
The ruling allows the state to implement regulations requiring increased accountability from railroads in light of the exponential expansion of crude-by-rail shipments across the nation and the resulting risks and incidents of derailments, spills and explosions. In his ruling, Judge Troy Nunley of the Eastern District of California dismissed the railroads' challenge as premature, since the law they challenged has not yet been implemented.
"States have the authority—a duty even—to demand that railroads have plans in place to respond to disasters and protect waterways from oil spills," said Earthjustice attorney Tamara Zakim. "California's law is a sensible response to the flood of Bakken crude and Canadian tar sands oil entering the state by rail and the threat those shipments pose, and the Court has done the right thing by dismissing railroads' baseless challenge."
Earthjustice represented San Francisco Baykeeper, Communities for a Better Environment, the Sierra Club, California Sportfishing Protection Alliance, Center for Biological Diversity, Association of Irritated Residents and the Asian Pacific Environmental Network in defense of the law.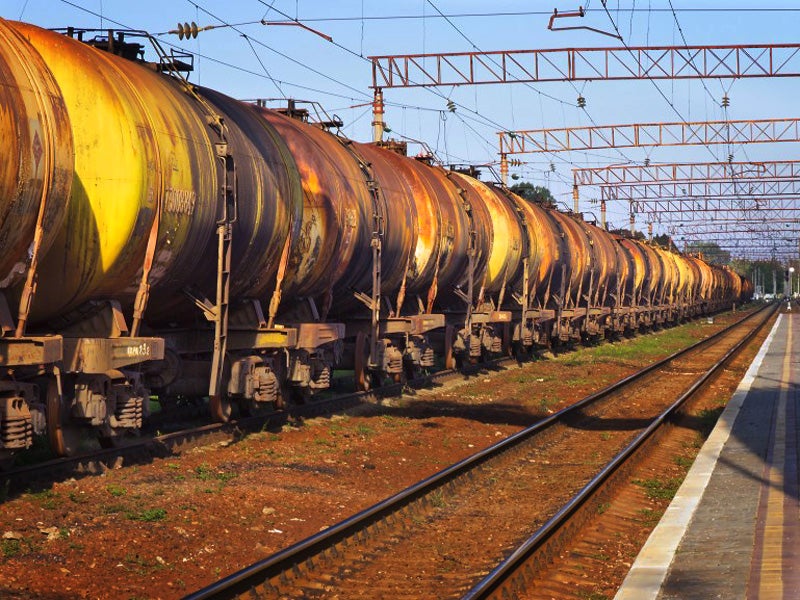 Earthjustice is the premier nonprofit environmental law organization. We wield the power of law and the strength of partnership to protect people's health, to preserve magnificent places and wildlife, to advance clean energy, and to combat climate change. We are here because the earth needs a good lawyer.