Statement on President Obama's Goal to Reduce Oil and Gas Methane Pollution
Methane is over 80 times more potent than carbon pollution when it comes to climate change in the short term
Washington, D.C.
—
This morning, as part of a series of executive actions by the Obama Administration to combat climate change, the White House announced a goal of reducing the oil and gas industry's waste of methane, the primary component of natural gas, by 40 to 45 percent below 2012 levels by 2025. The Administration also unveiled a plan to work towards that goal, including methane air pollution standards for new equipment, voluntary measures and informal U.S. Environmental Protection Agency (EPA) guidance. However, the plan does not include methane standards for existing equipment.
Environmental groups have pushed for methane standards for both new and existing sources within the industry because methane is over 80 times more potent than carbon pollution when it comes to climate change in the short term. Currently, the oil and gas industry dumps or loses almost 8 million tons of methane into the air each year—equal to the amount of natural gas needed to heat 6.5 million U.S. homes—through unrepaired leaks and intentional releases, despite the availability of proven, low-cost solutions that could eliminate up to half of this pollution well in advance of the President's 2025 goal.
Earthjustice sued EPA for failing to stop the oil and gas industry's waste of methane. That case has been stayed while EPA reconsidered its position.
Statement from Tim Ballo, Earthjustice's lead counsel on methane pollution:
"The oil and gas industry is the largest industrial source of methane pollution, and most of that comes from leaks that can be easily prevented or quickly repaired and from intentionally wasting non-renewable natural gas by just dumping it into the air.
"The President has set a clear goal to reduce methane pollution, but, as the Administration notes, to meet that goal EPA must clean up existing oil and gas equipment responsible for the vast majority of the problem. Setting strong standards for the new equipment that gets installed next year is important, but methane has a huge short-term impact on our climate, and getting outdated technologies out of the system is going to be crucial both to meeting the President's goal and avoiding the worst consequences of climate change.
"EPA has an obligation under the Clean Air Act to limit methane pollution from both new and existing sources in the oil and gas industry. The bottom line is that while addressing new sources is a critical step, in order to get a 40 to 45 percent reduction in methane emissions from the oil and gas industry, the Obama Administration must take stronger action to clean up existing sources."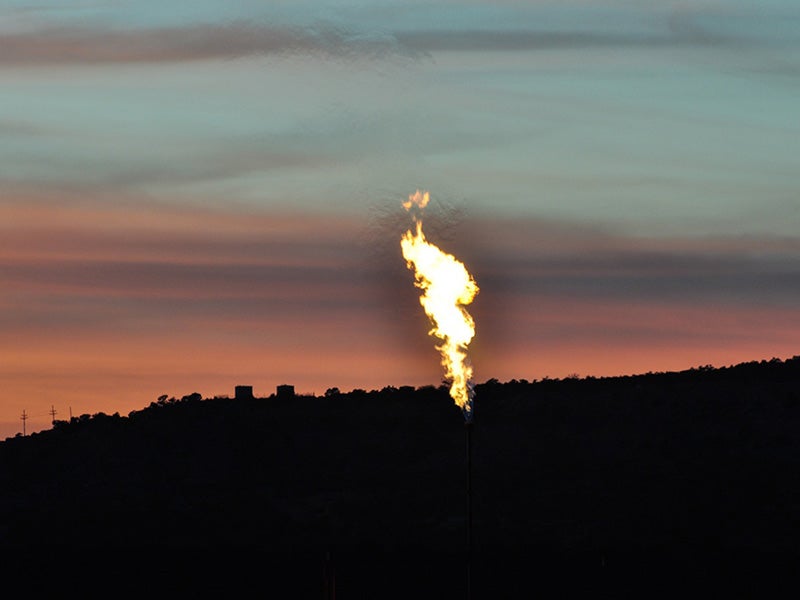 Earthjustice is the premier nonprofit environmental law organization. We wield the power of law and the strength of partnership to protect people's health, to preserve magnificent places and wildlife, to advance clean energy, and to combat climate change. We are here because the earth needs a good lawyer.