Coal Ash Bill Would Eliminate a Federal Loophole for Landfill Disposal
The proposed legislation would improve equity for communities exposed to coal ash
Washington, D.C.
—
U.S. Rep. Henry C. "Hank" Johnson, a Georgia Democrat, introduced a bill Tuesday that would eliminate a federal loophole that allows power companies to dump toxic coal ash in municipal solid waste landfills without adequate health and environmental protection.
Original co-sponsors of the bill include John Conyers (D-MI-13), Bonnie Watson Coleman (D-NJ-12), Eleanor Holmes Norton (D-DC), Raúl M. Grijalva (D-AZ-03), Luis V. Gutiérrez (D-IL-04) and Stacey Plaskett (D-VI).
The legislation H.R. 4827, the Coal Ash Landfill Safety Act (CALSA), would require public disclosure coal ash dust prevention measures; relevant groundwater monitoring; and prohibit coal combustion residuals within five feet of groundwater.
Coal ash is the toxic remains of coal that's burned in power plants to generate electricity. It contains heavy metals like mercury and lead and many other harmful toxins and carcinogens.
Tougher federal regulations of coal ash disposal which became law in December 2014 is leading some power companies to make plans to close coal ash ponds and move the toxic waste to municipal solid waste landfills.
"This bill is about equity in our federal waste management policies. If toxic coal ash is dumped in your community, you deserve the minimum protections established by EPA's coal ash rule, not a federal loophole that will leave you less protected," said Andrea Delgado, Senior Legislative Representative at Earthjustice. "We applaud Congressman Hank Johnson and H.R. 4827 co-sponsors for their efforts to close this gap in federal protections."
Municipal Solid Waste (MSW) dumps lack critical safeguards ensuring transparency and protecting communities' air and water from coal ash exposure and contamination. For Georgia residents, concerns about adequate protections hit home. "As coal ash begins to be disposed of in or moved to lined landfills, as is proposed for Wayne County, we want to make sure those facilities are able to adequately protect the local communities and water sources," says Ashby Nix Worley, Satilla Riverkeeper. "Right now we have a lot of questions about how MSW landfills will be able to handle tons of coal ash safely and responsibly. How will you address the threat of toxic dust or heavy-metal laden leachate from coal ash? Citizens in Wayne County deserve answers to these questions before it becomes a problem."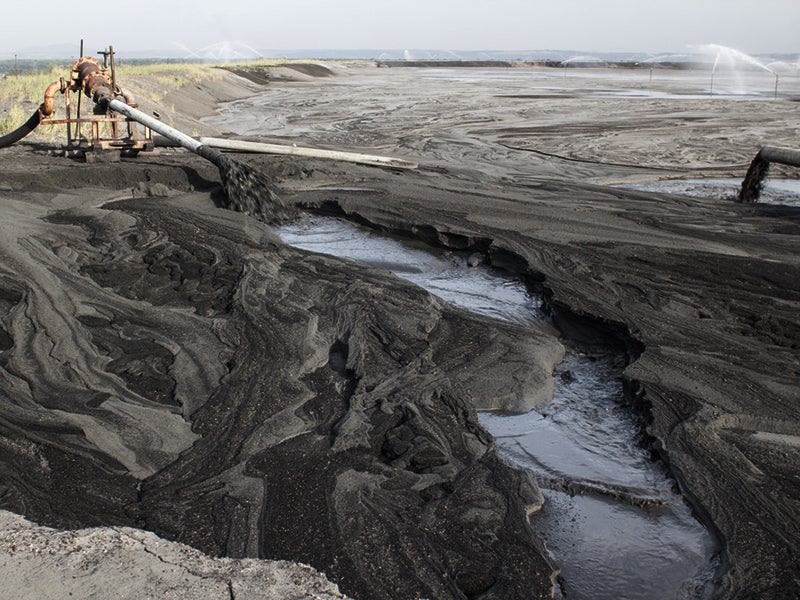 Earthjustice is the premier nonprofit environmental law organization. We wield the power of law and the strength of partnership to protect people's health, to preserve magnificent places and wildlife, to advance clean energy, and to combat climate change. We are here because the earth needs a good lawyer.