Community Groups Intervene to Defend Air Pollution Controls on Oil Refineries
Broad coalition will oppose attack by the oil industry on 2015 standards
Washington, D.C.
—
The new air standards for oil refinery emissions, released by the U.S. Environmental Protection Agency last year (despite being more than a decade overdue and not as strong as they should have been) represent a real step forward for communities that live near these refineries. The new standards will reduce toxic exposure and other health threats for millions of Americans and for the first time ever require all refineries to monitor and report releases of cancer-causing air emissions into local neighborhoods.
But the American Petroleum Institute and the American Fuel & Petroleum Manufacturers have sued to block implementation of the new rules. Today, Earthjustice filed a motion to intervene in that case to help the EPA defend improvements in the new rules and to help ensure affected community members living in the shadow of oil refineries have a voice as industry fights to try to escape these important new air standards.
"We can't let big oil companies stall health protection for communities," said Earthjustice attorney Emma Cheuse, who is representing the groups who filed the motion today. "No child should ever be expected to sacrifice their ability to breathe clean air just so the oil industry can make more profit. So, we're going to court to help ensure that the communities most exposed to refinery pollution will have a voice.
Background
There are more than 140 major oil refineries across the United States that emit more than 17,000 tons of hazardous air pollutants every year. The new standards were issued as the result of a 2012 lawsuit filed by Earthjustice and the Environmental Integrity Project on behalf of seven community and environmental groups in California, Louisiana, and Texas to enforce EPA's duty under the Clean Air Act to review and update toxic air standards for oil refineries.
These revised standards will require new monitoring and operating requirements that will reduce some pollution from the burning of waste gas, called flaring. They will put tighter control requirements on emissions from various parts of the refinery and remove a general loophole that allowed refineries to get away with dangerous, uncontrolled releases of pollutants when units were starting up, shutting down or malfunctioning.
Importantly, these standards will also establish the first-ever national "fenceline" monitoring requirements to measure benzene emissions going into local communities and ensure that action is taken if these emissions are too high.
According to the EPA, these steps will reduce hazardous air pollution by 5,220 tons per year, volatile organic compounds by 49,660 tons per year, and greenhouse gases by 430,000 metric tons per year. EPA found that the standards will save lives from cancer due to refinery pollution. These benefits will provide relief to all Americans exposed to refinery pollution, particularly low-income communities and communities of color who are disproportionately exposed to refinery pollution.
Even with significant gains, these rules should have been stronger. In fact, the organizations defending the EPA against the effort to block the rules are also seeking in their own lawsuit to force the EPA to strengthen the standards, in part by removing unlawful new malfunction exemptions that would give oil refineries free passes to pollute and allow flares to smoke uncontrollably during malfunctions. That lawsuit has been consolidated with the industry suit in the U.S. Court of Appeals for the D.C. Circuit.
Quotes from Community Groups in California, Louisiana, Texas and Utah:
"Those of us living surrounded by refineries know we need stronger protection from cancer-causing and air-choking pollution from refineries, especially when preventable malfunctions cause the release of extra pollution, and we need it now. We must ensure the new common-sense improvements and requirements EPA issued are not weakened by an industry working to protect its oil profits at the expense of the health of its neighbors who have waited years for these new standards."— Jesse Marquez, executive director of Coalition For A Safe Environment
"The American Petroleum Institute and big oil are on the wrong side of history, the wrong side altogether when they actively work against people's health in pursuit of the almighty dollar. The next generation will be ashamed of how they imperiled people and the planet, and we have to stop them from wreaking further destruction on public health before it's too late. For years, communities in Louisiana have been asking for these protections and more." — Anne Rolfes, executive director of Louisiana Bucket Brigade
"Our communities have had to work hard to force the EPA to do something about the hazardous pollution from these refineries that we live with every day and we will keep fighting to protect our families' and our children's health. We refuse to just stand by while the petroleum industry tries to undo important progress to finally reduce the toxic air coming from oil refineries." — Hilton Kelley, executive director of Community In-Power & Development Association, Port Arthur, TX and Recipient of the 2011 Goldman Environmental Prize (known as the "Green Nobel")
"Utah is already plagued with horrible air pollution, at times the worst in the nation. It's estimated that annually we lose on average 1,000 to 2,000 Utahns to premature death from our filthy air. Between our winter temperature inversions and our summer ozone spikes, Utah's most populated counties are already out of attainment with EPA standards. And with five major refineries located in the midst of over one million residents, it's very apparent that we need to implement as many strategies as possible to reduce the toxic air coming from oil refineries." — Tim Wagner, executive director of Utah Physicians for a Healthy Environment
11 groups filing motion to intervene:
Air Alliance Houston, Adrian Shelley or Brian Butler, (713) 528-3779
California Communities Against Toxics, Jane Williams, (661) 256-2101
Clean Air Council (Philadelphia, PA), Augusta Wilson, (215) 567-4004 ext. 106
Coalition For A Safe Environment (Wilmington, CA), Jesse Marquez, (310) 704-1265
Community In-Power & Development Association (Port Arthur, TX), Hilton Kelley, (409) 498-1088
Del Amo Action Committee (Torrance, CA), Cynthia Babich, (310) 769-4813
Louisiana Bucket Brigade, Anne Rolfes, (504) 484-3433
Texas Environmental Justice Advocacy Services, Juan Parras, (281) 513-7799
Environmental Integrity Project, Sparsh Khandeshi, (202) 263-4446
Sierra Club, Lena Moffit, (202) 495-3050
Utah Physicians for a Healthy Environment, Tim Wagner, (801) 502-5450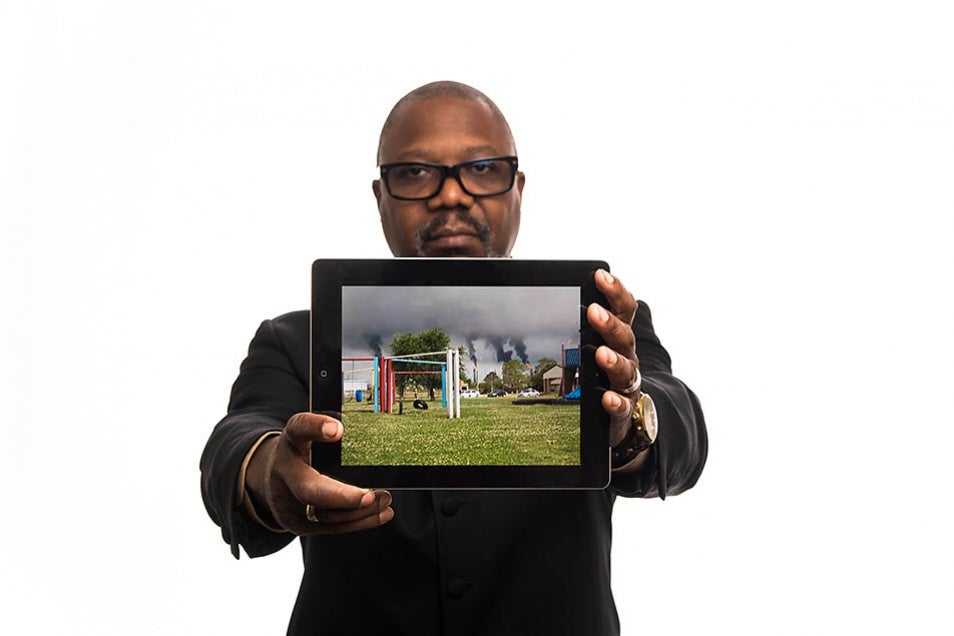 Earthjustice is the premier nonprofit environmental law organization. We wield the power of law and the strength of partnership to protect people's health, to preserve magnificent places and wildlife, to advance clean energy, and to combat climate change. We are here because the earth needs a good lawyer.