Earthjustice Asks EPA to Revoke Hawai'i Department of Agriculture's Primary Authority to Enforce Pesticide Use Violations
HDOA failed to enforce pesticide use violations and has allowed a large backlog of pesticide complaints and investigations to accumulate for years
Honolulu, HI
—
Today, Earthjustice's office in Honolulu asked the U.S. Environmental Protection Agency to begin the process of revoking the Hawaiʻi Department of Agriculture's primary authority to investigate and enforce violations of federal pesticide law in Hawaiʻi. Because HDOA has failed to enforce pesticide use violations and has allowed a large backlog of pesticide complaints and investigations to accumulate for years, Earthjustice has asked EPA to immediately notify HDOA that it has failed to carry out its responsibilities and that, unless it corrects the problems within 90 days, EPA will revoke HDOA's primary enforcement authority.
Under the Federal Insecticide, Fungicide, and Rodenticide Act (FIFRA), which regulates pesticide approval and use, the EPA may allow a state to have primary responsibility for enforcing pesticide use violations if the state has adequate pesticide laws and adequate procedures for carrying out those laws, or enters into a cooperative agreement with EPA. The state must have procedures that allow for quick and effective prevention, discovery, and prosecution of pesticide use violations. EPA regulations require that a state with primary enforcement authority have sufficient manpower and financial resources to maintain an effective compliance monitoring program, and must pursue enforcement actions promptly. EPA and Hawaiʻi currently have a cooperative agreement giving Hawaiʻi those responsibilities.
But EPA has been warning HDOA repeatedly since at least 2012 that HDOA has failed to adequately enforce pesticide laws and has allowed an unacceptable backlog of inspection files to grow. Instead of increasing its staff, HDOA's enforcement staff has been steadily shrinking, and not surprisingly, the number of inspections and enforcement actions has been decreasing every year. EPA's most recent annual review of HDOA's performance noted there were about 700 inspection files in need of review, some dating back to 2008. As a result, there have not only been enforcement delays but some cases can no longer be enforced because the statute of limitations expired while files sat on HDOA's desk. At the same time, the number of complaints about pesticide misuse has been increasing, along with public frustration and loss of confidence.
Paul Achitoff, Earthjustice's Managing Attorney in Hawaiʻi, noted that this problem is consistent with the Department of Agriculture's general failure to take seriously its duty to regulate pesticides in Hawaiʻi and protect the public: "The Department of Agriculture has been ignoring for years repeated warnings from EPA that it's not keeping up with its responsibility to investigate pesticide complaints and enforce the law against violators. So pesticide users now have good reason to think they can get away with carelessness, or even ignoring the law. And why shouldn't they, when the Department cuts its enforcement staff instead of increasing it, and allows the statute of limitations to run out, preventing any enforcement at all?"
Achitoff pointed out, "While agrochemical companies have been arguing in court that only the State, and not the counties, have the power to protect the public from pesticide drift and contamination, the Department of Agriculture has done nothing to use the authority it has. In fact, the Department's Chair recently scoffed at the findings and recommendations of Kauaʻi County's Joint Fact Finding report that that toxic chemicals are finding their way into our air, water, and soils in violation of the law, and that Hawaiʻi's pesticide enforcement and monitoring are inadequate. It's no wonder that many believe the State is protecting the agrochemical industry rather than the public."
According to EPA regulations, if EPA notifies HDOA of its failures to carry out its enforcement responsibilities, HDOA will have 90 days to correct those problems. If HDOA fails to do so, EPA can revoke its grant of primary authority to HDOA. EPA will then take over responsibility for enforcing federal pesticide use violations.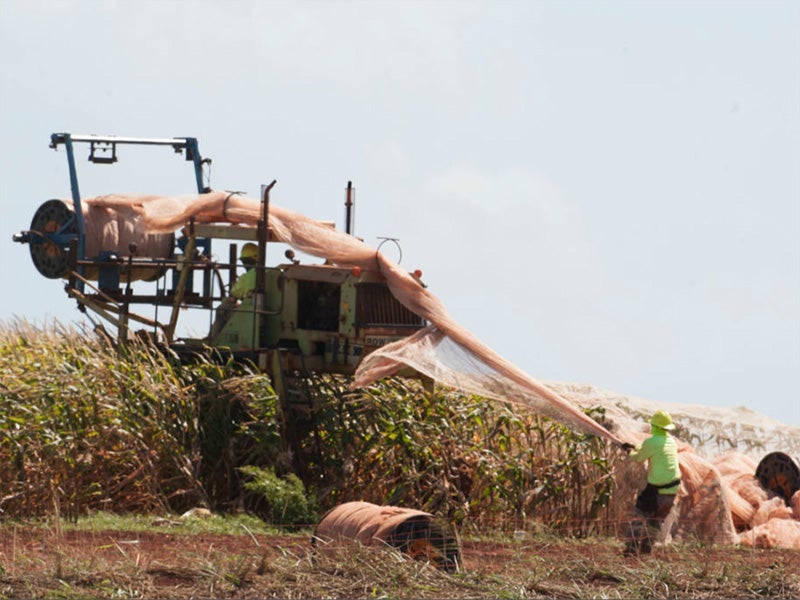 Earthjustice is the premier nonprofit environmental law organization. We wield the power of law and the strength of partnership to protect people's health, to preserve magnificent places and wildlife, to advance clean energy, and to combat climate change. We are here because the earth needs a good lawyer.